One thing that does not make the runway great again? Donald Trump.
Trump's reddish-blonde sideburns may pair well with a slogan-printed trucker hat, but we've gotta say, they do NOT do much for houndstooth: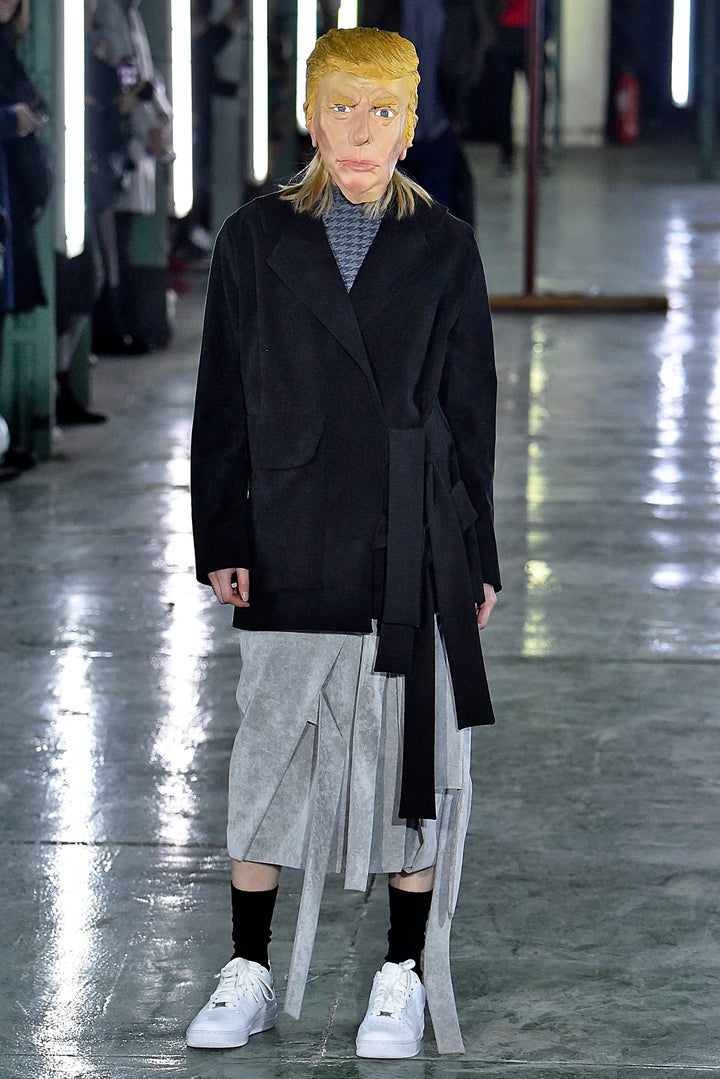 Designer Bastien Laurent told HuffPost that his Fall/Winter 2016 collection was inspired by "young pirates ... talking fast, breaking doors, driving without license, freewheel."
Yup, sounds pretty Trump-like.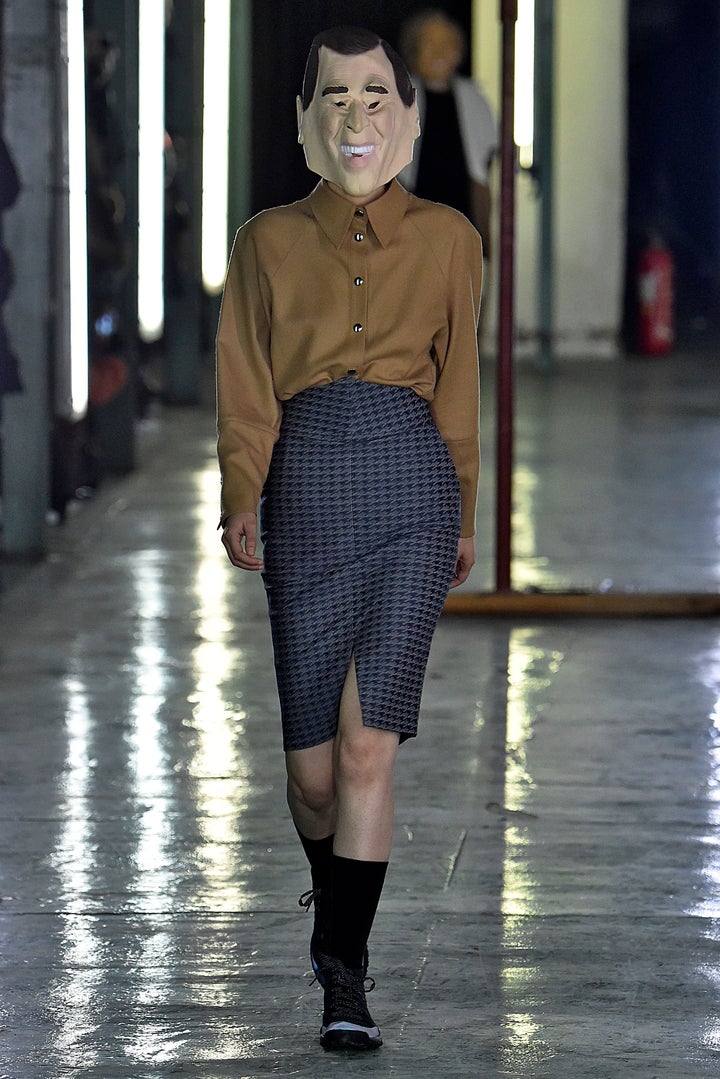 And Hillary Clinton in her greatest pantsuit yet: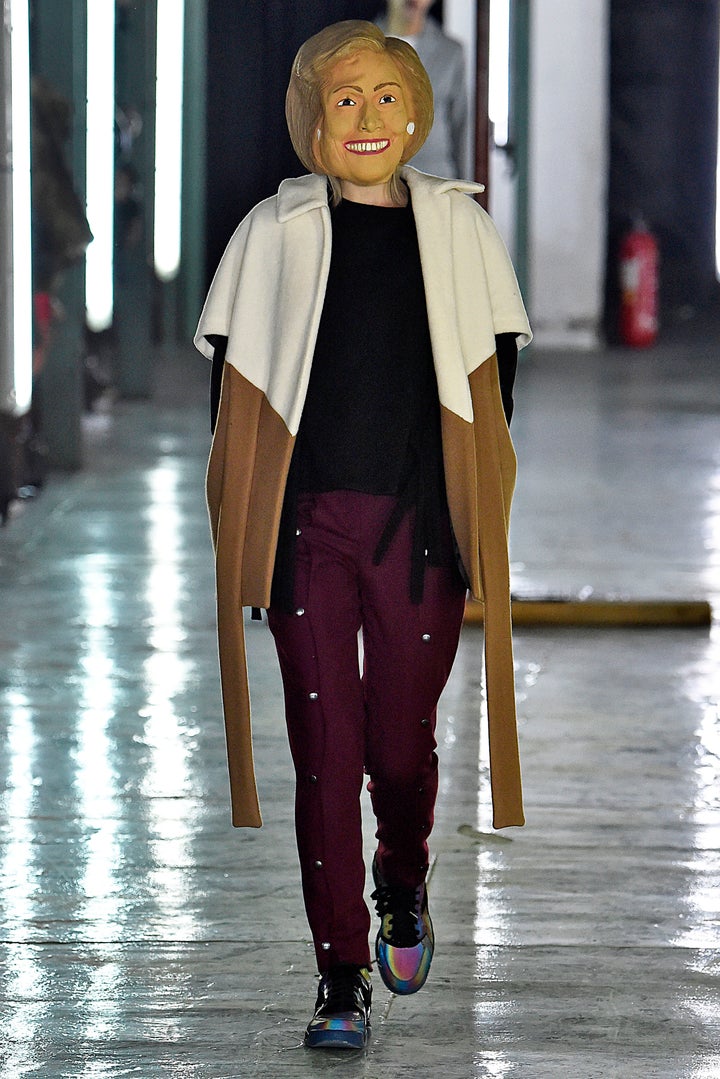 Oh, and then Darth Vader showed up, proving that there's likely no rhyme or reason to these outfits. Maybe the French are really just making fun of us, after all.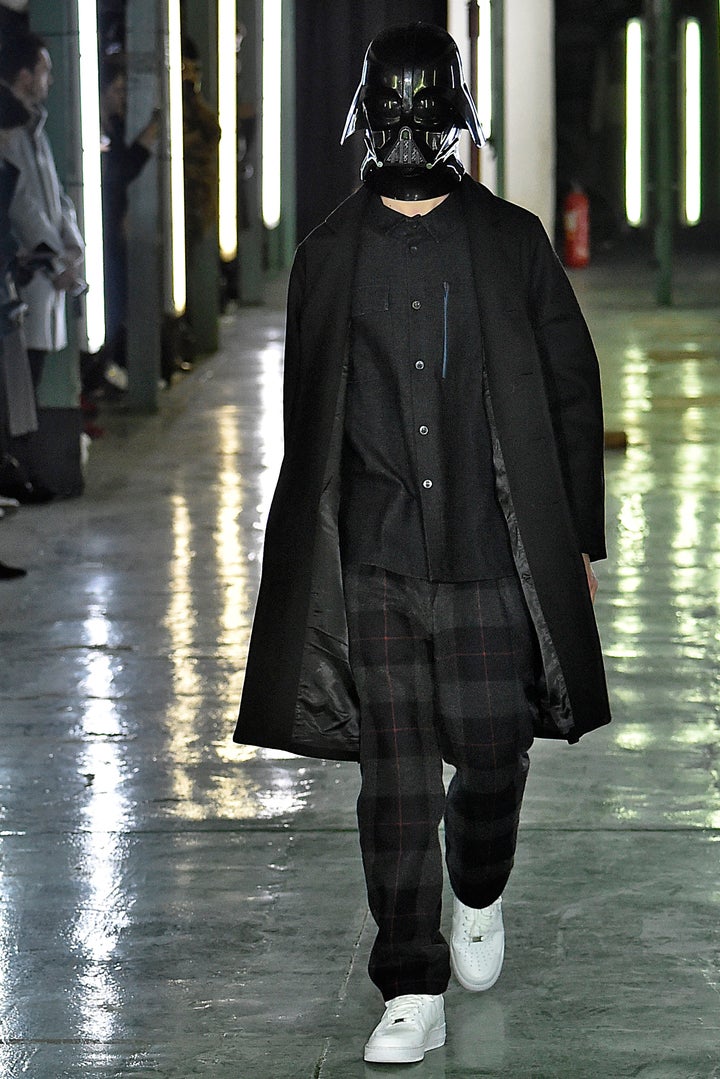 HuffPost has contacted Avoc for comment and will update accordingly.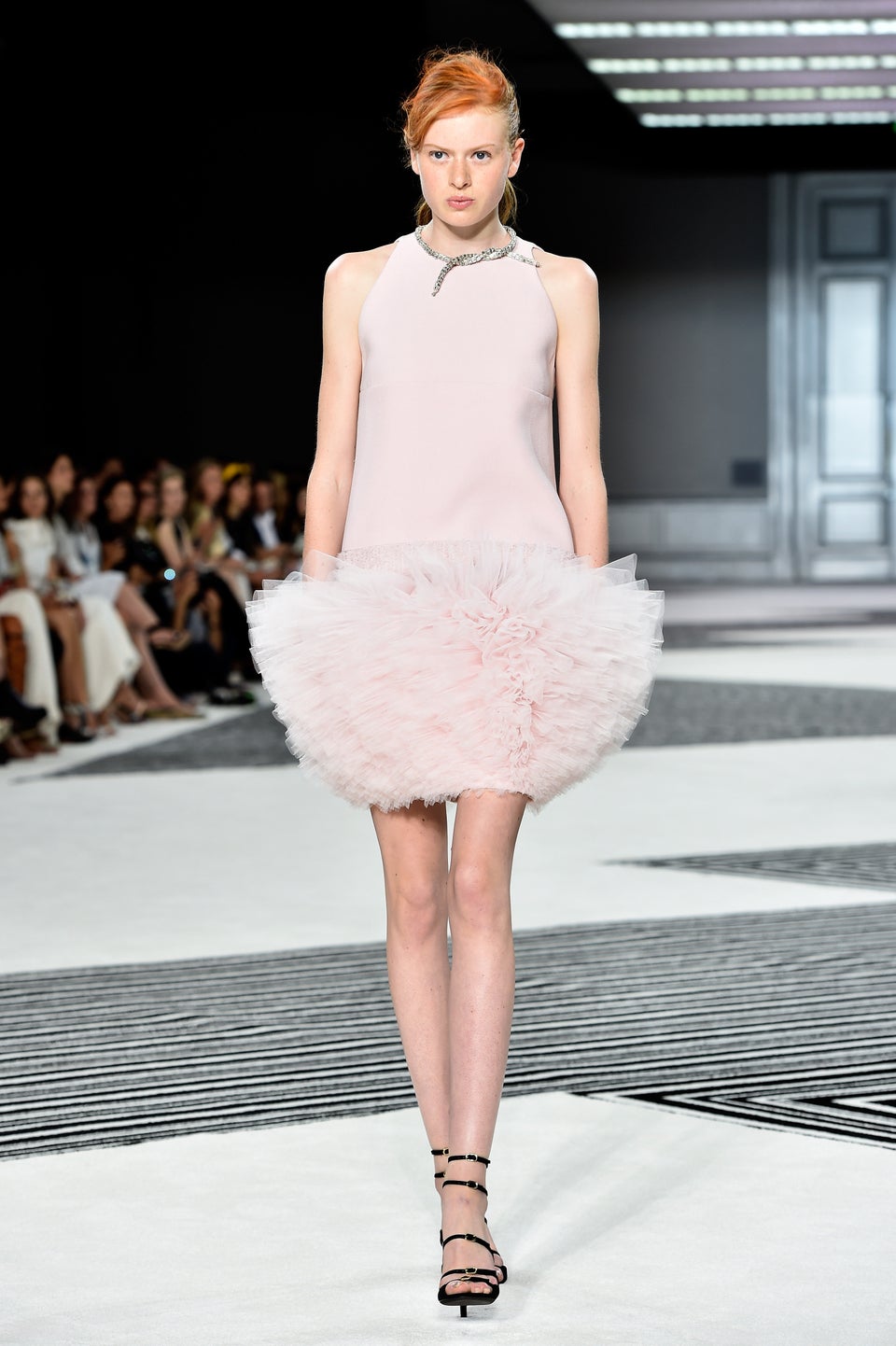 Childhood Trends On The Runway