"She threw herself into my arms, sobbing and crying and saying, 'Donald doesn't want me anymore. He has told me he can't be sexually attracted to a woman who has had children,'" columnist Liz Smith recently recalled to PBS.
According to a 1990 Vanity Fair story, Ivana Trump underwent a face-lift and breast augmentation to try to appeal to her husband, but he continued to body-shame her while he was seeing Marla Maples:
He began belittling her: "That dress is terrible." "You're showing too much cleavage." "You never spend enough time with the children." "Who would touch those plastic breasts?" Ivana told her friends that Donald had stopped sleeping with her. She blamed herself.
In 1996, when Trump owned the Miss Universe pageant, he called Venezuelan contestant Alicia Machado "Miss Piggy" because he thought she'd gained too much weight after winning the Miss Universe crown. Machado said the insults caused her to develop a severe eating disorder, like many other women who resorted to desperate measures to meet society's beauty standards.
But none of this has changed Donald Trump's fat-shaming tendencies. As Americans embrace an unprecedented body positivity movement, the nation is also potentially weeks away from electing a president who viciously and unapologetically criticizes women's bodies.
"She was the worst we ever had," Trump said of Miss Universe winner Machado this week, echoing his "Miss Piggy" comments from two decades ago. "She was the winner, and she gained a massive amount of weight, and it was a real problem."
"Somebody who has been very vicious to me, Rosie O'Donnell ― I said very tough things to her, and I think everybody would agree that she deserves it and nobody feels sorry for her," Trump said.
"That is embarrassing," said Kim Gray, a Trump backer in West Chester, Pennsylvania. "I have a daughter. I have a son who'd never speak like that."
"I know this may be hard for you to comprehend," actress Dawn Neufeld tweeted on Wednesday, "but it's not okay to publicly fat-shame people when you're running for president (or ever)."
Support HuffPost
The Stakes Have Never Been Higher
Before You Go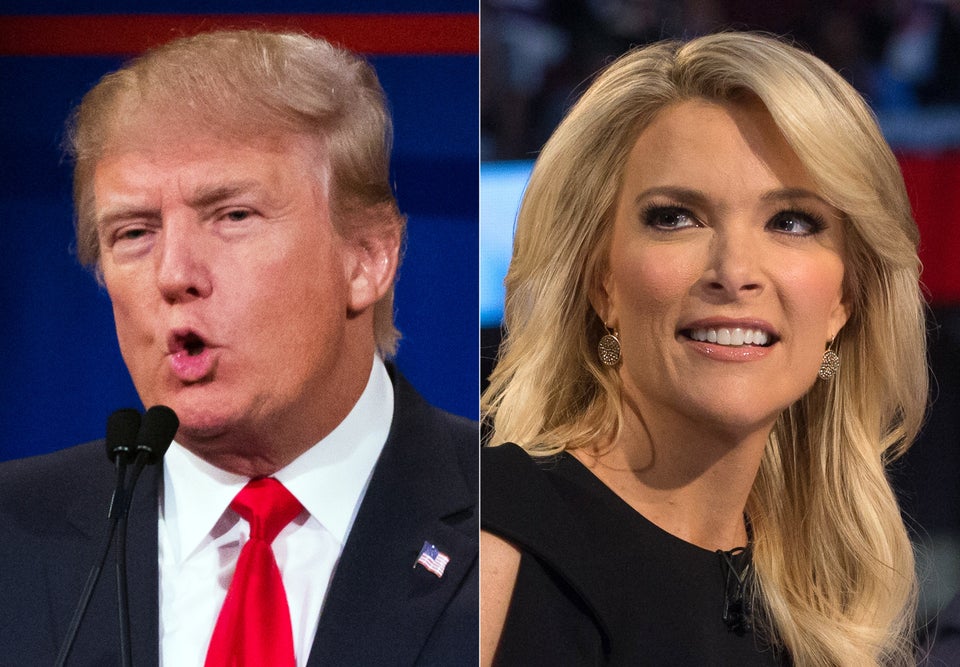 16 Things Donald Trump Has Said About Women, Round 2
Popular in the Community