ST. LOUIS -- Presumptive Republican presidential nominee Donald Trump claimed that Ferguson, Missouri, has a higher crime rate than some of the world's most dangerous places.
In an interview with The New York Times Magazine published online Wednesday, Trump was asked, "What's the most dangerous place in the world you've been to?"
Trump joked that Brooklyn was his answer, but went on to say, "There are places in America that are among the most dangerous in the world."
"Like Oakland. Or Ferguson," Trump said. "The crime numbers are worse."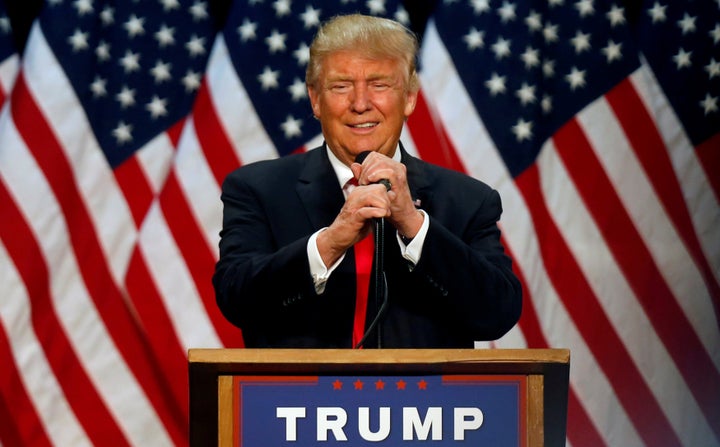 Ferguson -- a community of over 21,000, with nearly 70 percent of its population being African-American residents -- erupted in protests in August 2014 following the death of unarmed black teenager Michael Brown, who was fatally shot by a white police officer.
The town has faced public scrutiny for its policing tactics and municipal court abuse. After an investigation, the Department of Justice found that the city's police force was fleecing its residents in order to raise revenue.
While the town has a reputation for biased policing tactics and unfavorable court practices, it is not one of the most dangerous places in the world.
In 2014, Ferguson had 115 instances of violent crime -- including murder, rape and robbery -- according to the most recent data available from the FBI. The agency lists the population of the town that year as 21,090, meaning there were a little more than 5 incidents of violent crime for every 1,000 residents.
Some of the cities that were actually the most dangerous in the world in 2014 include San Pedro Sula, Honduras; Caracas, Venezuela; and Acapulco, Mexico, the three locations that topped a list compiled by the Citizens' Council for Public Security and Criminal Justice.
The Mexico City advocacy group looked at the number of murders per capita in international cities. San Pedro Sula, which has a population of 769,025, had 1,317 homicides; Caracas, with a population of over 3.2 million, had 3,797; and Acapulco, which has 847,735 citizens, had 883.
St. Louis, Ferguson's metro city neighbor, was No. 19 on this list, with 159 homicides to its 318,416 residents.
Ferguson, however, had two murders in 2014, according to the FBI data.
The town released a statement Wednesday saying Trump's comments "are based on his opinion, not actual facts," and welcomed Trump to visit the city.
The Democratic National Convention released a statement Wednesday evening, saying Trump's comments are "another example of his dangerous and divisive race-baiting."
"We're not sure how much lower Trump can sink, but he clearly lacks the judgment and temperament necessary to lead," said Virgie M. Rollins, chair of the Democratic National Committee Black Caucus.
Local politicians also fired back at Trump's comments, including Rep. Lacy Clay (D-Mo.):
Libby Schaaf, the mayor of Oakland, California, also spoke out against Trump:
Oakland, which has a population of more than 400,000, had over 6,000 occurrences of violent crime in 2014, including 80 murders.
Support HuffPost
The Stakes Have Never Been Higher
Before You Go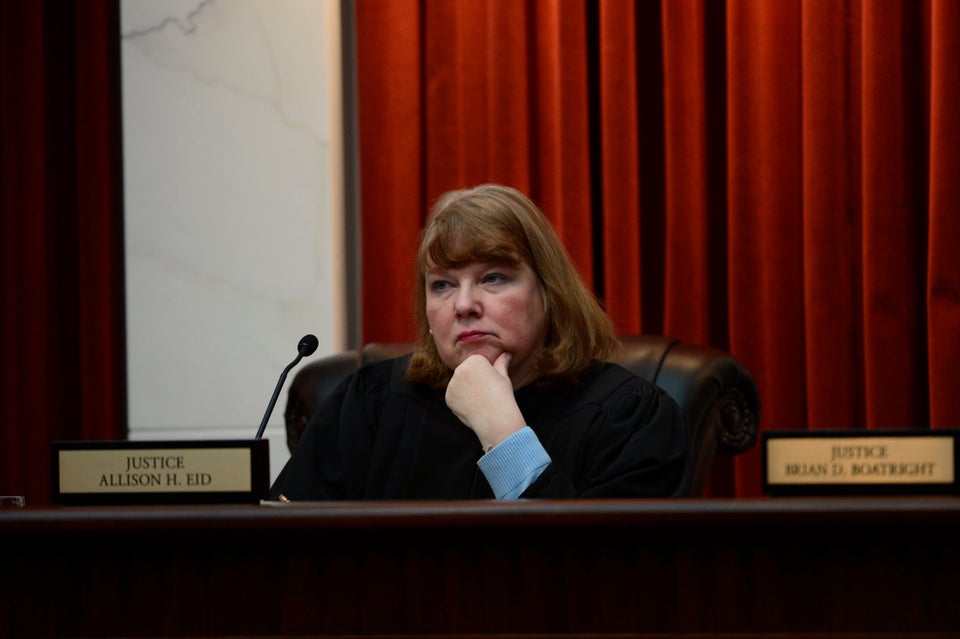 Donald Trump's Potential Supreme Court Justices
Popular in the Community