President-elect Donald Trump on Tuesday suggested that people who burn the American flag should lose their citizenship.
This goes against current U.S. law, as well as a landmark Supreme Court case.
As author Anand Giridharadas points out, Trump's comments call to mind the history of fascist regimes:
Trump has contradicted the U.S. Constitution before. He's promised to crack down on the press (a possible violation of the First Amendment), vowed to ban Muslims from entering the country (which could go against the Equal Protection Clause), and suggested we should torture people because they deserve it (cruel and unusual punishment).
This article has been updated with information on denaturalization and Giridharadas' tweets.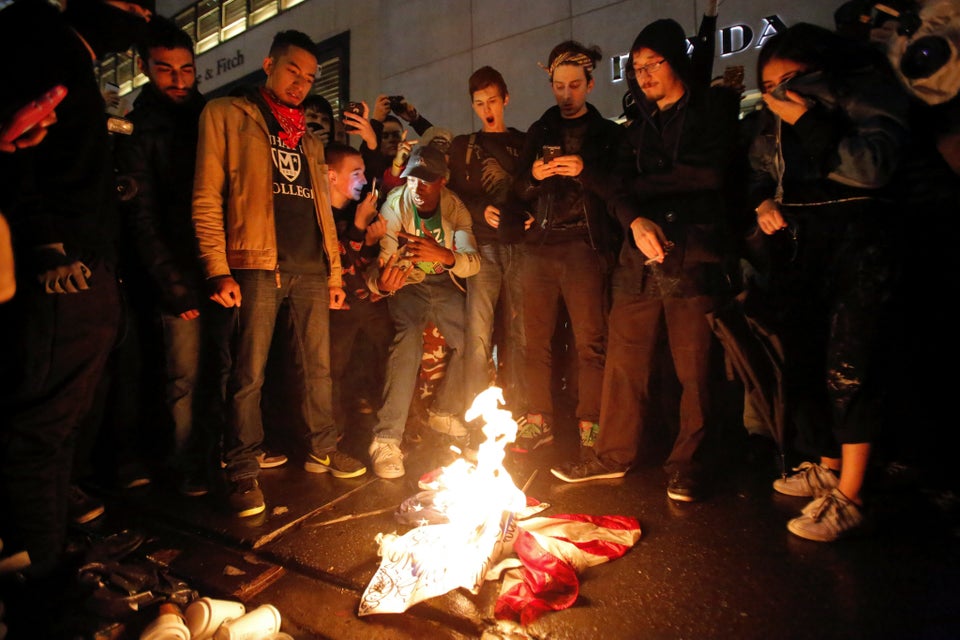 Donald Trump Win Sparks Protests Nationwide
Popular in the Community