President Donald Trump has had a hard time this week explaining his relationship with Russian President Vladimir Putin, so maybe it's no surprise he tried to change the subject Friday evening.
Trump apparently decided it was time to throw out some red meat to his base and distract their attention from the Russia investigation and toward NFL players kneeling during the national anthem.
On Thursday, the NFL decided to put its protest policy on hold while it figures out "a solution to the anthem issue through mutual, good faith commitments, outside of litigation," according to The Associated Press.
Trump suggested that players who kneel during the playing of the anthem should be suspended despite free speech rights.
Whether Trump was trying to distract people from special counsel Robert Mueller's investigation into 2016 campaign interference by the Russians or was simply trying to send out some dog whistles is unknown.
What can be seen is that many Twitter users refused to let Trump divert attention from serious issues facing his administration.
Before You Go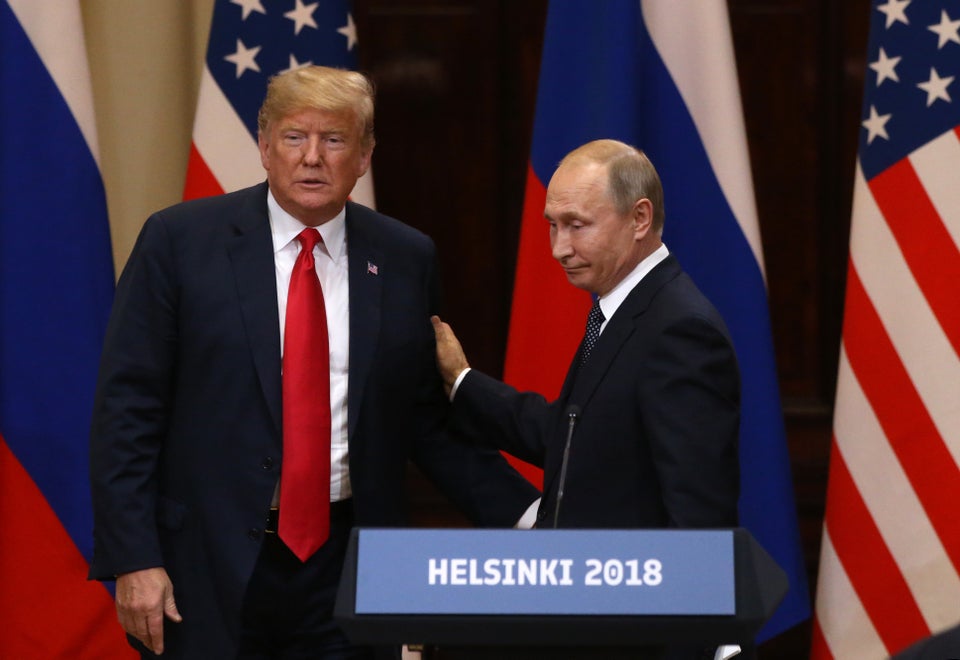 Trump And Putin
Popular in the Community