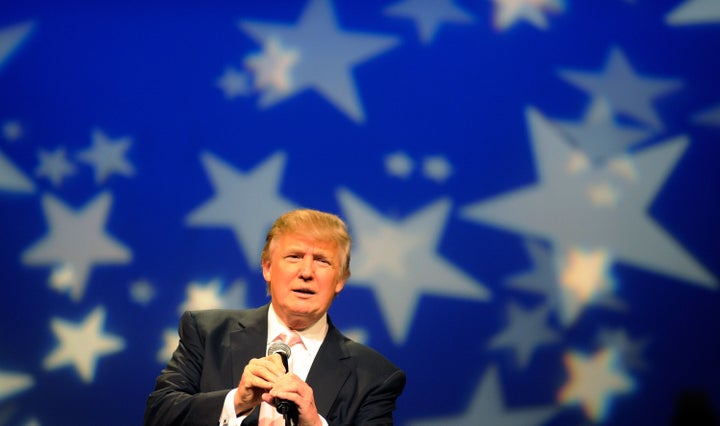 In an interview with Bloomberg News, Donald Trump signaled he's come to a decision on whether he plans to launch a campaign for the White House in 2012.
"In my mind, I have already decided," Trump said on Monday, suggesting he's prepared to jump into the race. "I am going to announce. But I can't do anything until the show ends."
While in New Hampshire last week, the billionaire made similar remarks to local ABC News affiliate WMUR.
Trump has said that he can be expected to make his plans known for the next election cycle by June 1. His "Celebrity Apprentice" reality show will conclude its season on May 22.
HuffPost's Dan Froomkin recently reported on the possibility Trump could announce his decision on the program:
There's nothing in federal campaign or communication law stopping him from using his position on the show to serve his presidential ambitions. But if and when Trump becomes a legally qualified candidate -- with his name actually set to appear on ballots -- any non-news related television appearance would entitle his opponents to free "equal time."

Well before that happens, NBC -- which airs the program -- would almost certainly pull any show featuring Trump from its lineup, said Andrew J. Schwartzman, senior vice president of the Media Access Project, a public interest law firm specializing in media policy issues.
Rebecca Marks, a spokeswoman for NBC's entertainment division, was asked by Bloomberg News about the future of Trump's program in light of his presidential ambitions. "Nothing's changed," she said, declining to provide more details on the matter.
Last week when a woman shouted "run for president" while Trump was delivering a speech at the Treasure Island casino in Las Vegas, he responded, "I think I am going to make you very happy on that."
Popular in the Community