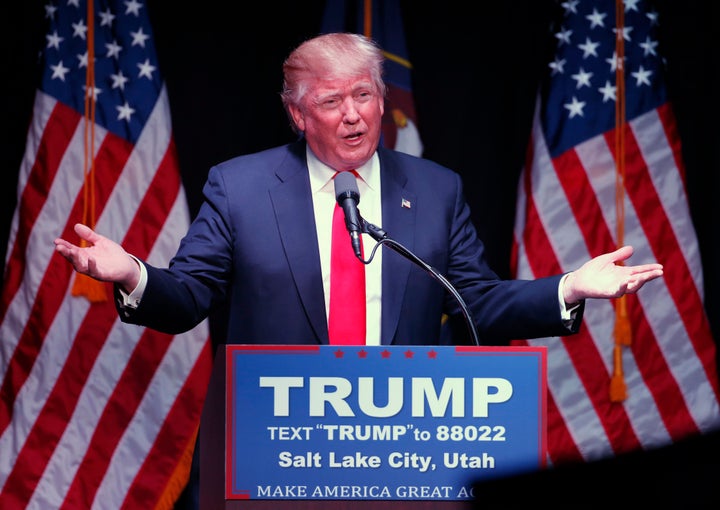 "Walid Phares, who you probably know. Ph.D., adviser to the House of Representatives. He's a counter-terrorism expert," Trump said in a conversation with the Washington Post editorial board. "Carter Page, Ph.D. George Papadopoulos. He's an oil and energy consultant. Excellent guy. The honorable Joe Schmitz, [was] inspector general at the Department of Defense. General Keith Kellogg. And I have quite a few more. But that's a group of some of the people that we are dealing with. We have many other people in different aspects of what we do. But that's pretty representative group."
A Fox News regular, Phares has been a favorite on the right for years for theorizing that Muslims are trying to secretly reshape America and that President Barack Obama has worked to empower Islamists in the Middle East. The Lebanese-American professor previously served as the co-chair of Mitt Romney's Middle East Advisory Group. In 2011, Mother Jones reported he had ties to a militia responsible for massacres during Lebanon's brutal civil war.
Page is an energy-industry executive who serves as a managing partner of Global Energy Capital. He previously served as a fellow at the Council on Foreign Relations. In 2014, Page echoed claims by Russian president Vladimir Putin, a man Trump professes to admire, that tensions between the West and Russia are the result of overly ambitious Western moves rather than Russian aggression against former Soviet Union countries like Georgia and Ukraine.
Papadopoulos heads the the Center for International Energy and Natural Resources Law & Security at the London Centre of International Law Practice. He previously worked at the Hudson Institute, a conservative think tank, and until recently advised the presidential campaign of famed neurosurgeon Ben Carson.
Kellogg is best-known for his association with the quasi-colonial government of Iraq set up by the George W. Bush administration in 2003. Known as the Coalition Provisional Authority, it's generally seen today as an unmitigated disaster that set the stage for 13 more years of American missteps under both Bush and Obama. Kellogg was the CPA's chief operating officer from November 2003 to March 2004.
According to the Post, Trump "outlined an unabashedly non-interventionist approach to world affairs" in his conversation with the newspaper's editors. The businessman said that U.S. financial commitments to the NATO alliance may need to be pared down in the future. "We certainly can't afford to do this anymore," Trump told the Post, adding that "NATO is costing us a fortune, and yes, we're protecting Europe with NATO, but we're spending a lot of money." 
A transcript of the discussion will be posted later Monday.
The announcement comes just hours before Trump is scheduled to address AIPAC, the pro-Israel conference, in Washington. It also follows months of criticism from rivals who say Trump is woefully uninformed and inexperienced to assume the responsibilities of commander-in-chief.
Calling all HuffPost superfans!
Sign up for membership to become a founding member and help shape HuffPost's next chapter
BEFORE YOU GO
PHOTO GALLERY
Scenes Of Hate At Donald Trump Rallies