Back in March 2016, when the GOP primary was still a going concern and the candidates were jockeying for endorsements and assistants, we made note of the fact that Texas Sen. Ted Cruz had gone out of his way to bring into his inner circle a new foreign policy adviser who'd basically distinguished himself as one of the few people in American politics more overtly anti-Muslim than Donald Trump.
Well, time sure flies! That adviser, Frank Gaffney, has now joined up with the Trump transition team, in some late-breaking news on a long day of clown-show crackups from Trump's squad of irregulars.
UPDATE: Nov. 16 ― Benjy Sarlin of MSNBC tweeted Wednesday morning that Gaffney is not on Trump's transition team. During an appearance on the network, Trump spokesman Jason Miller confirmed that Gaffney is not a member of, or advising, the team.
Gaffney has long been on Trump's radar. In fact, it was a bogus survey, created by Gaffney, which claimed to reveal that many U.S. Muslims were willing to use violence against other Americans and that even more wanted the option to be governed by Sharia, that Trump cited when he famously called for "total and complete shutdown of Muslims entering the United States until our country's representatives can figure out what is going on."
Here are some of the more outrageous claims Gaffney has made:
In the lead-up to the invasion of Iraq, Gaffney suggested that then-President Saddam Hussein had been involved in the 1995 Oklahoma City bombing, committed by Timothy McVeigh.

When President Barack Obama nominated Elena Kagan to serve on the Supreme Court in 2010, Gaffney accused her of being soft on Sharia during her time as dean of Harvard Law School. His group financed an ad that asked, "If Kagan tolerates promoting the injustice of Sharia law on the campus of Harvard, what kind of injustice will she tolerate in America during a lifetime on the Supreme Court?"
In 2009, Gaffney questioned whether Obama was America's first Muslim president or simply playing one. "The man now happy to have his Islamic-rooted middle name featured prominently has engaged in the most consequential bait-and-switch since Adolf Hitler duped Neville Chamberlain over Czechoslovakia at Munich," Gaffney wrote.

In 2010, Gaffney accused Obama of dismantling American missile defense capability in an act of U.S. submission to Islam. He cited a "new" Missile Defense Agency logo as evidence, suggesting that the design appeared to be a combination of Obama's campaign symbol and the Islamic crescent and star. He later corrected that post, acknowledging that the logo was neither new nor produced under Obama's direction. (Below, see the older logo on the left, which the Missile Defense Agency still uses, and the newer logo on the right.)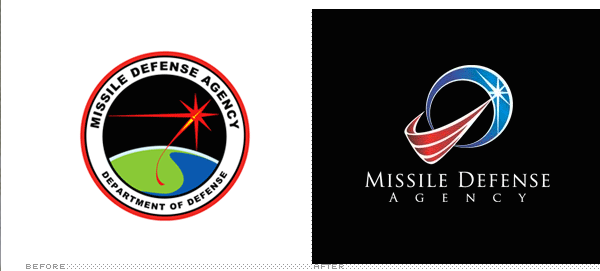 A few years ago, it looked as though the Republican Party was ready to sever ties with Gaffney and his inflammatory claims. He was banned from the annual Conservative Political Action Conference in 2011 after accusing Norquist and Khan of ties to the Muslim Brotherhood.
But since then, Gaffney has staged a comeback. GOP presidential hopefuls Cruz, Trump, Carly Fiorina, Ben Carson, Rick Santorum and Mike Huckabee all appeared at his group's events last year. Months ago, Cruz offered the following praise for the zealot: "Frank is a patriot, he loves this country, and he's clear-eyed about radical Islamic terrorism."
News that Gaffney could play a role on Trump's transition team as a national security adviser is very, very bad news for Muslim Americans, to say the least.
Clarification: Language in this article has been amended to comport with the original headline that Gaffney was being considered for, but had not officially joined, Trump's transition team.

Jessica Schulberg is a reporter covering foreign policy and national security for The Huffington Post. Jason Linkins edits "Eat The Press" for The Huffington Post and co-hosts the HuffPost Politics podcast "So, That Happened." Subscribe here, and listen to the latest episode below.
Popular in the Community