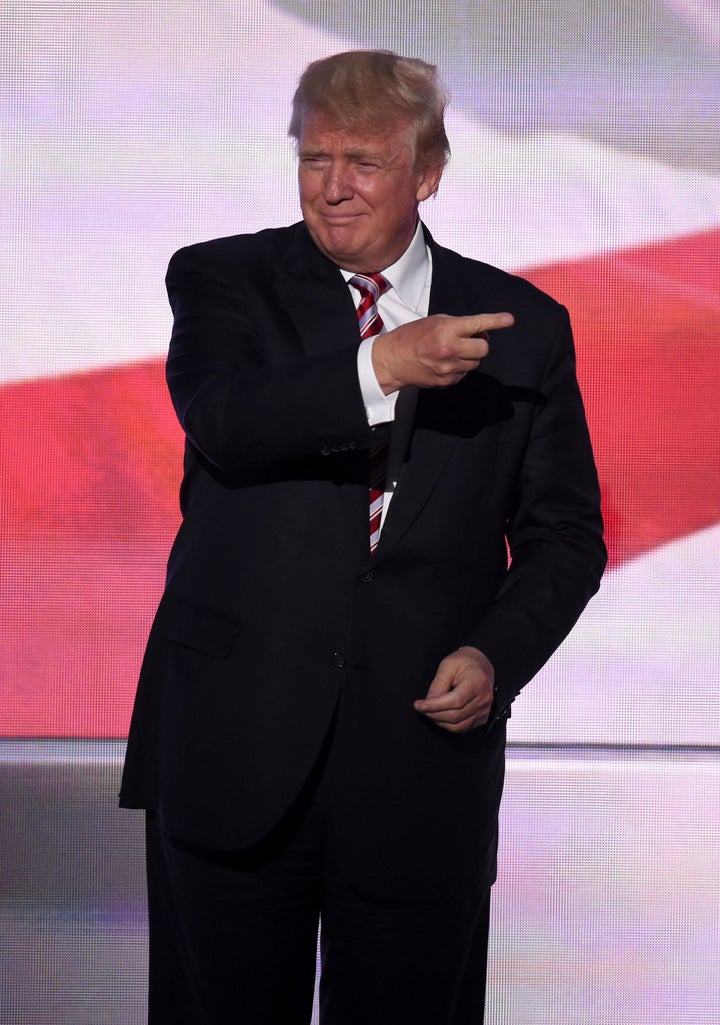 Trump's fundraising haul was a decent take for his first full month raising money from donors in his presidential bid. It was, however, nowhere near the $36.3 million raised in June by the campaign of Hillary Clinton, the presumptive Democratic Party nominee. Clinton had $44.4 million cash on hand entering July ― more than double what Trump had.
That may seem like a huge disadvantage for Trump. But in just one month, he reduced the amount he trails Clinton in cash on hand by half. Still, he's not raising nearly as much money as 2012 Republican nominee Mitt Romney at this point in the campaign.
The largest pool of Trump's funds raised from donors came from small contributions of $200 or less. In total, he raised $12.1 million from these small donors. An additional $2.2 million, nearly all of it from small donors, was transferred from a joint fundraising committee connected to the Republican National Committee. Trump raised another $7.8 million from bigger donors, directly contributed $2 million himself, and loaned his campaign $1.8 million.
The $2 million contribution appears to be the $2 million Trump promised to give in a fundraising email if donors also chipped in a combined $2 million.
That $1.8 million loan brought the total Trump has loaned his campaign to $47.5 million. Trump has repeatedly claimed, to great suspicion, that he had forgiven these loans in June. The report filed with the Federal Election Commission on Wednesday shows that Trump did, in fact, forgive all of those loans.
It barely matters at this point, as Trump could only repay those loans with funds raised for the primary campaign. The general election campaign will officially begin on Thursday, when Trump accepts the Republican nomination in Cleveland.
The Trump campaign claimed earlier this month that he had raised $51 million for his campaign and the Republican Party in June. The full breakdown shows that Trump raised $32.4 million for two joint fundraising committees connecting his campaign to party committees. His campaign raised an additional $20.7 million from donors, and received $3.8 million from the candidate himself. That means the total raised by Trump in June was $53 million.
Calling all HuffPost superfans!
Sign up for membership to become a founding member and help shape HuffPost's next chapter
BEFORE YOU GO