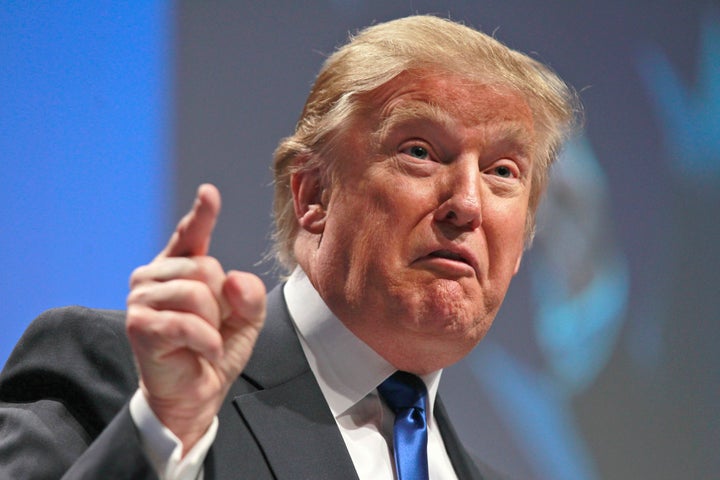 Billionaire potential Republican presidential aspirant Donald Trump claimed on Monday that he once took part in a subversive plan to undermine Muammar Gaddafi's power in Libya, an effort that has since become an international mission.
"I think I probably have more experience of anybody -- whether I sell them real estate for tremendous amounts of money. I mean, I've dealt with everybody," the billionaire real-estate mogul told Fox News Monday morning, touting his supposed foreign policy credentials. "And by the way, I can tell you something else. I dealt with Gaddafi. I rented him a piece of land. He paid me more for one night than the land was worth for two years, and then I didn't let him use the land."
"That's what we should be doing. I don't want to use the word 'screwed', but I screwed him," Trump continued. "That's what we should be doing."
In 2009, Trump came under scrutiny for renting property to Gaddafi so that he could pitch a Bedouin-style tent in an upscale New York suburb. Trump claimed ignorance in the matter, saying that he was unaware that his land had been rented to the dictator. After a day of controversy, Trump reportedly forced Gaddafi off the property.
Popular in the Community