If he becomes president, Donald Trump says voters should anticipate more forward motion on equality for gays and lesbians. Just don't expect him to elaborate further.
"That's your thing and other people have their thing," Trump said in response to O'Connell's question on gay and lesbian rights. "We have to bring all people together, and if we don't, we're not going to have a country anymore."
If he's not elected, he said, "It's gonna be a total mess. It's a mess right now, it's gonna be worse."
As for specifics? Well, he didn't offer any.
Sorry, Donald, but it's going to take more than a vague comment to convince us that you really care about the queer community.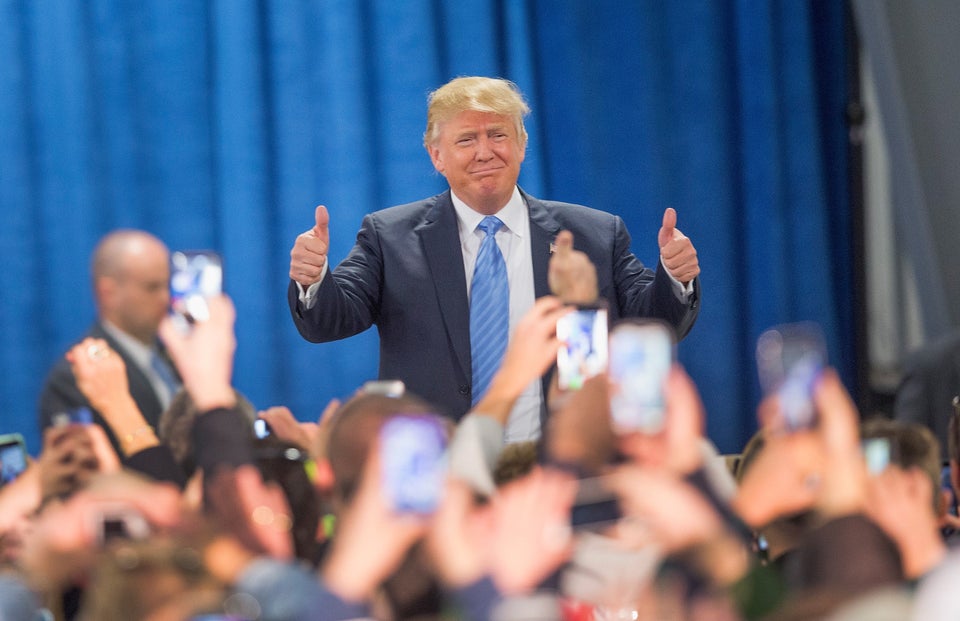 Donald Trump On The Campaign Trail
Popular in the Community