"We start pretty much after the convention," he told NBC in an interview on Saturday.
Meanwhile, his Democratic opponent, Hillary Clinton, began pivoting toward the general election even before she officially reached the number of delegates to win the nomination, and on Thursday began airing ads in eight battleground states. Trump, who secured his party's nomination a month before Clinton did, has yet to air any general election ads.
Trump's delay is yet another sign of his unorthodox and disorganized campaign. Usually, by June, presidential candidates are well on their way to shoring up their campaign infrastructure and fundraising to meet the demands of the general election.
But Trump has yet to mobilize GOP donors, which could put him at a large financial disadvantage. Trump claimed on Saturday if he couldn't raise enough funds, "I would just put up my own money," like he did for his primary campaign, but his financial disclosures indicate that he does not have sufficient funds to run a general election campaign.
Trump has about $160 million in pretax income, The Wall Street Journal estimates. In the 2012 general election, Barack Obama spent $721 million and Mitt Romney spent $449 million.
Trump dismissed these concerns by insisting that he has "raised a lot of money for the party" and criticizing Clinton for taking campaign contributions from Wall Street.
"She's selling herself to Wall Street, and the Wall Street fat cats are putting up a lot of money for her," he said. "I don't want that kind of money. I don't need that money."
However, Clinton's campaign has far outpaced Trump's in terms of organization. According to her latest campaign finance reports, she has spent more than triple the amount of money that Trump has. In addition, her campaign employs about 10 times more staffers.
Trump has thrown out traditional political techniques at every turn. During the primaries, he faced criticism for running an amateur campaign, even from people within the campaign itself. So far he hasn't done much to assuage those concerns, continuing to invest little in grassroots campaigning and questioning the importance of using data analytics -- areas where Democrats have had a significant advantage over Republicans in recent elections.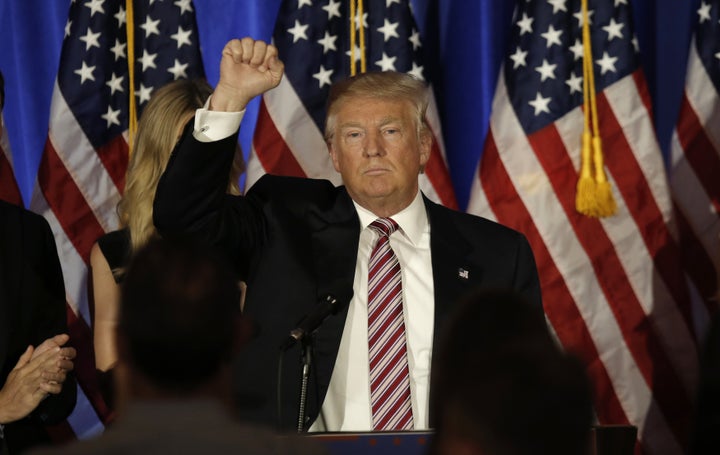 Behind the scenes, his campaign has shown little evidence of organization and strategy. Trump fired national political director Rick Wiley after only a few weeks on the job, even though Wiley was brought in specifically to coordinate with party officials and help shift the campaign toward the general election. 
When Trump launched racist attacks against a federal judge, prompting many Republicans -- including some of his prominent supporters -- to distance themselves, he and his staff completely miscommunicated their strategy. Trump's staff instructed campaign surrogates to divert attention from the story, while Trump wanted to escalate the attacks and ordered them to ignore his staff's advice.
On Saturday, Trump was unfazed, arguing that he doesn't need the party to unite behind him in order to win.
"I think I can win either way," he told NBC. "I do believe we can win either way, but it would be nice if we stuck together."
REAL LIFE. REAL NEWS. REAL VOICES.
Help us tell more of the stories that matter from voices that too often remain unheard.
BEFORE YOU GO
PHOTO GALLERY
Donald Trump's Potential Supreme Court Justices