Donald Trump took former President George W. Bush to task Saturday night, accusing him of lying to get the country into the Iraq War and faulting him for not keeping America safe.
"They lied," Trump said during the CBS News GOP presidential debate. "They said there were weapons of mass destruction. There were none. And they knew there were none. There were no weapons of mass destruction."
Trump has been outspoken about his dislike of the war in Iraq (though he's fudged the facts about how early he was publicly speaking out against it).
But his comments Saturday night went a step beyond his usual critique. Even Republican skeptics of the war argue that Bush acted with good intentions, so the fact that the Republican frontrunner is the one making the charge is remarkable.
"We spent $2 trillion, thousands of lives. ... Obviously, it was a mistake," Trump said. "George Bush made a mistake. We can make mistakes. But that one was a beauty. We should have never been in Iraq. We have destabilized the Middle East."
Jeb Bush has also called the war was a mistake -- although it took him a while to do so. Still, he has vehemently defended his brother for keeping America safe.
"I'm sick and tired of Barack Obama blaming my brother for all of the problems that he's had," the former Florida governor said Saturday. "And frankly, I could care less about the insults that Donald Trump gives to me. ... I am sick and tired of him going after my family."
Trump pointed out, as he has in the past, that the Sept. 11 terrorist attacks happened on George W. Bush's watch.
Sen. Marco Rubio (R-Fla.) chimed in that he's just happy Bush was in the White House on 9/11 instead of Democrat Al Gore, adding that he too believes Bush kept America safe.
"How did he keep us safe when the World Trade Center came down? I lost hundreds of friends," Trump replied. "The World Trade Center came down during the reign of George Bush. He kept us safe? That is not safe," he said, to boos from the audience.
"The World Trade Center came down because Bill Clinton didn't kill Osama bin Laden when he had the chance to kill him," Rubio shot back.
Trump said Bush also had the chance to kill bin Laden but didn't.
Polls show that Trump has a sizable lead in the run-up to Saturday's primaries in South Carolina.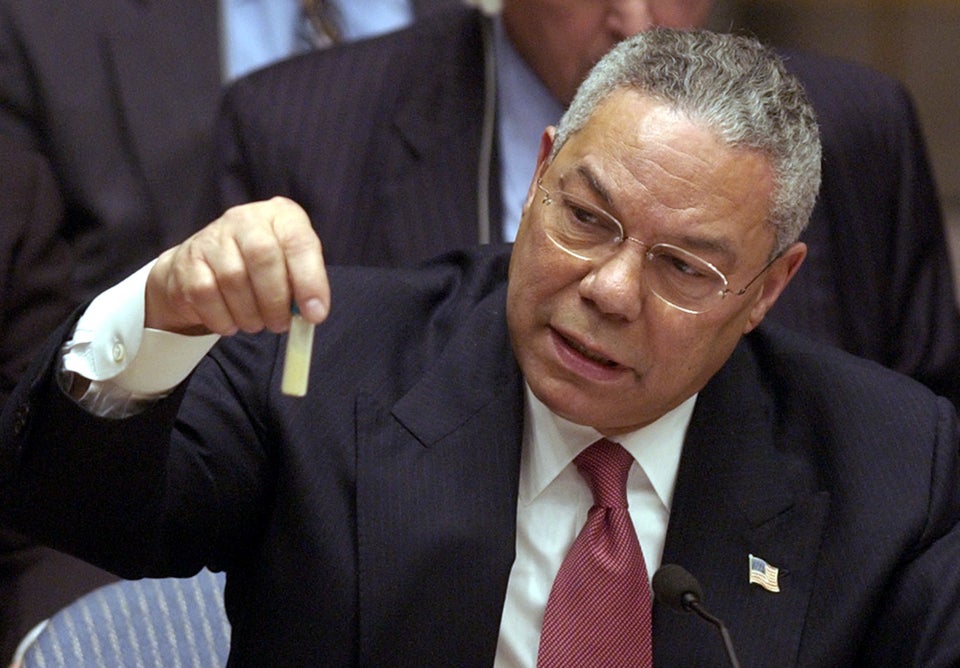 Iconic Images of the Iraq War
Popular in the Community