"I wanna say that I cherish women," Trump said when asked to share his message to all women. "And I will protect women and I will take care of women and I have great respect for women."
"I am against abortion... and that is a tremendous amount of the work they do," he said in regards to whether or not he is against defunding Planned Parenthood.
After that comment, the ladies of "The View" just had to set him straight.
Whoopi Goldberg recommended that Trump "get a little more informed in what's going on in women's issues," and Behar explained the truth about Planned Parenthood to Trump.
"Planned Parenthood does abortions for 3 percent of the people who come to them," she said. "The rest is women's health. And that percent is not federally funded, so nobody's tax money is being used for abortions. And yet if you defund Planned Parenthood, millions of women will not get healthcare. I think, since you've shown to have such a big heart for the Syrians, you might wanna extend that to women in this country."
Trump didn't get a chance to respond as the segment ended, but the hosts promise that the conversation will continue when he appears on "The View" in person sometime soon.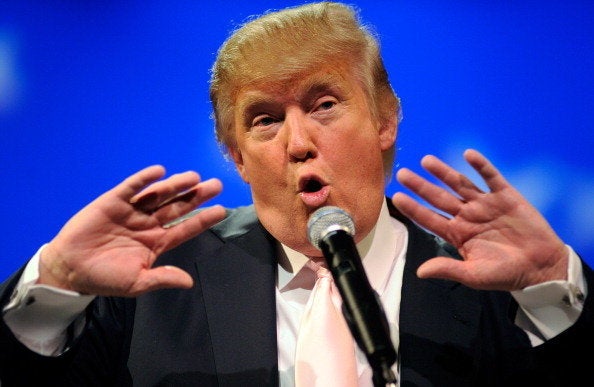 The Faces of Donald Trump