Donald Trump pledged on Saturday to sue all of the women who have come forward to accuse him of sexual assault.
Trump's address was billed as an outline of his first 100 days as president. But he opened by again complaining that the election was rigged against him and then attacked the several women who accused him of sexual assault this month.
"Every woman lied when they came forward to hurt my campaign. Total fabrication," Trump said. "The events never happened. Never. All of these liars will be sued after the election is over."
Trump also said that the United States would pay for a wall with Mexico "with the full understanding" that the Latin American country would reimburse it for costs. It's a small, but noticeable tweak in Trump's signature campaign policy. He had previously simply said that Mexico would pay for the wall.
The brash businessman announced that as president he would block a pending deal between AT&T and Time Warner, saying "deals like this destroy democracy," and it was "too much concentration of power in the hands of too few."
Trump did eventually get around to discussing his policy proposals for his first 100 days in office. These would include a constitutional amendment imposing term limits on members of Congress, a hiring freeze in the federal workforce and lobbying bans on former congressional and White House officials, he said.
Democratic presidential candidate Hillary Clinton's campaign said in a statement that the speech illuminated what a Trump State of the Union speech would be like.
"Today, in what was billed as a major closing argument speech, Trump's major new policy was to promise political and legal retribution against the women who have accused him of groping them," said Christina Reynolds, the campaign's deputy communications director.
"Like Trump's campaign, this speech gave us a troubling view as to what a Trump State of the Union would sound like ― rambling, unfocused, full of conspiracy theories and attacks on the media, and lacking in any real answers for American families."
This article has been updated to include comment from the Clinton campaign.
Before You Go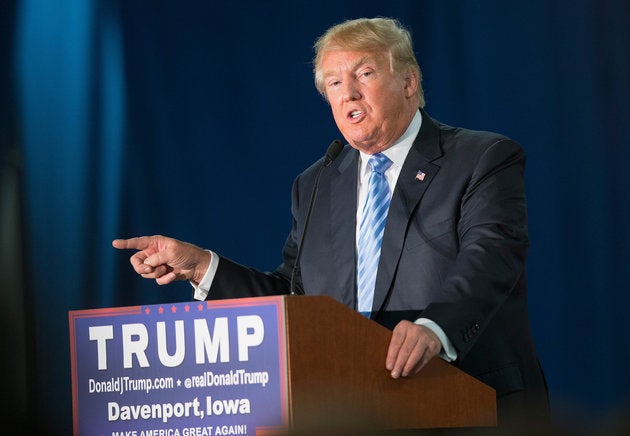 Evolution Of Trump's Muslim Ban
Popular in the Community