 It only took $5 million and accusations of being the son of a monkey for Donald Trump to release his birth certificate.
On Monday, Bill Maher stopped by "The Tonight Show," and ripped the New York real estate mogul for his demand that President Obama release his college records in exchange for a $5 million donation to charity, courtesy of Trump. But Maher upped the ante and said that he would give Trump $5 million in exchange for Trump's birth certificate -- to prove that he isn't actually the spawn of an orangutan.
Now, the universe knows definitively that Donald Trump is not the result of human-simian breeding, because Trump promptly released his birth certificate to Bill Maher, and publicly posted it to Yahoo! News to back it up.
In a letter addressed to Maher, Trump's very professional lawyer said: "Attached hereto is a copy of Mr. Trump's birth certificate, demonstrating that he is the son of Fred Trump, not an orangutan."
He also said that he expects the $5 million to be donated to the "the following five charities in equal amounts: Hurricane Sandy Victims, The Police Athletic League, The American Cancer Society, The March of Dimes, and The Dana-Farber Cancer Institute."
So if Trump is willing to take comedians' dares at face value, when will he be a man and accept Stephen Colbert's million-dollar ball-dipping offer?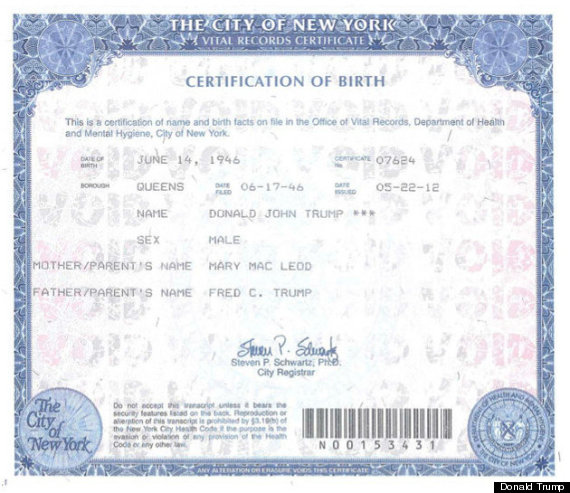 Calling all HuffPost superfans!
Sign up for membership to become a founding member and help shape HuffPost's next chapter
BEFORE YOU GO