WASHINGTON ― Sunday night's Golden Globe Awards was bound to feature political moments, with attendees turning the spotlight to sexual harassment and gender inequality in the workplace, both in society at large and within their own industry.
The theme prevailed throughout the night, both on the red carpet and during the ceremony itself, though with mixed results.
Many Hollywood icons in attendance had previously not missed a chance to make pointed political remarks. One of the night's nominated movies, "The Post," was produced as a direct response to the president of the United States. So it was striking that Donald Trump was mostly a nonentity — unlike during last year's Globes, when, on the eve of his inauguration, the president-elect loomed large.
Fast forward one year, and Trump barely came up during Sunday's ceremony — even though in so many ways, the #MeToo movement includes the president, who has been accused of sexual harassment or assault by more than a dozen women, bragged on tape about groping women, and unleashed a cascade of sexist and misogynistic attacks against his female opponent during the 2016 election. His victory inspired a groundswell activism by women, fueled by their rage.
Yet on Sunday, there were just a sprinkling of moments that seemed to pertain to the president, such as pledges to support the free press.
"We know the press is under siege these days," Oprah Winfrey, this year's Cecil B. DeMille honoree, said in her speech. "We also know it's the insatiable dedication to uncovering the absolute truth that keeps us from turning a blind eye to corruption and to injustice, to tyrants and victims, and secrets and lies. I value the press more than ever before."
Meher Tatna, the president of the Hollywood Foreign Press Association (HFPA), announced that the group would donate $1 million each to the Committee to Protect Journalists and the International Consortium of Investigative Journalists.
Thanking the HFPA while accepting her award for Best Actress in a Drama, Frances McDormand quipped, "Let's face it, they managed to elect a female president. I'm just saying."
Meyers recalled how instead of Trump, actor Seth Rogen used to be "the guy making trouble with North Korea," referring to the regime objecting to Rogen's controversial 2014 movie "The Interview."
"Simpler times," Meyers said wistfully.
"Give it up for the Hollywood Foreign Press, a string of three words that could not have been better designed to infuriate our president," Meyers continued, similar to a comment Streep made last year. "The only name that would make him angrier would be the Hillary Mexico Salad Association."
Meyers also looked back on his infamous roast of Trump at the 2011 White House Correspondents' Dinner, which the then-reality television star attended while promoting his unfounded conspiracy that President Barack Obama was not born in the United States.
"In 2011, I told some jokes about our current president at the White House Correspondents Dinner, jokes about how he was unqualified to be president. Some have said that night convinced him to run," he said.
Turning to Winfrey, Meyers continued: "So if that's true, I just want to say: Oprah, you will never be president! You do not have what it takes!"
He then told Tom Hanks that he would "never be vice president," joking that the everyman actor is "too mean and unrelatable."
"Now we just wait and see," Meyers said.
But others pushed back, noting that the lesson of the Trump era may not be to encourage a celebrity to launch a political career.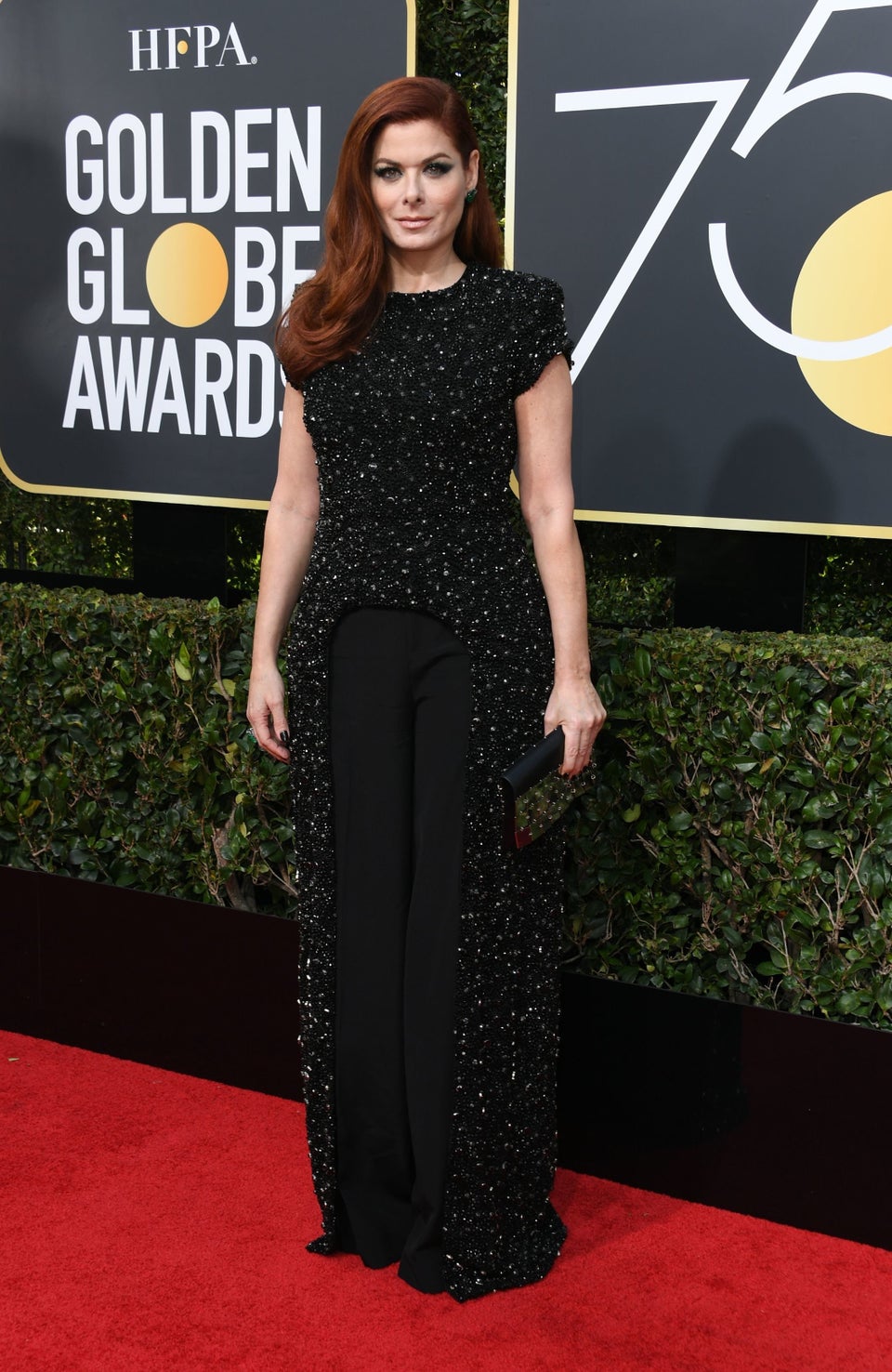 Stars Wearing Black In Solidarity At Golden Globes
Popular in the Community