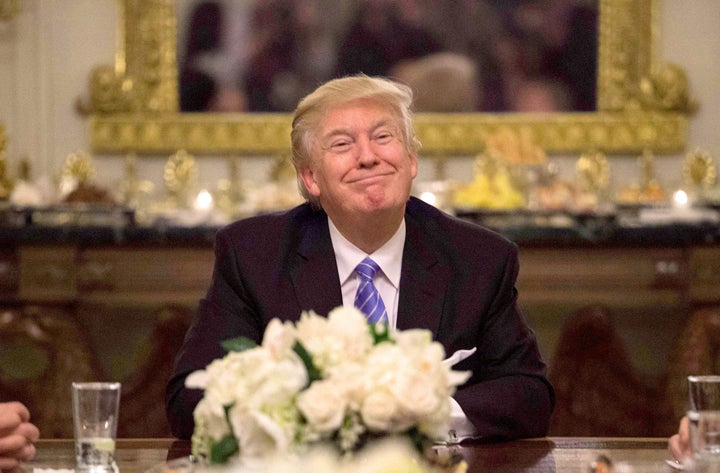 WASHINGTON ― With the election of President Donald Trump and their long-awaited attempt to repeal the Affordable Care Act finally at hand, Republicans find themselves facing peril of historic proportions.
After the outsider peanut farmer-turned-politician from Georgia won the White House in 1976's post-Watergate election, he took office with near historic majorities in both chambers of Congress ― 61 Democrats in the Senate and a 292 to 143 edge in the House.
Democrats had high hopes for the optimistic, famously toothy embodiment of the New South. What they got was underwhelming ― a leader who feuded with Congress, and scored some foreign policy successes, but never managed to pull off anything especially ambitious.
"He got some stuff through, but it was certainly not another Great Society," said Princeton University historian Julian Zelizer, referring to achievements of former President Lyndon B. Johnson, who also presided over one-party government. "I think Democrats feel he wasted an opportunity that existed, and that helped open the door to the right."
There were certainly economic and international crises beyond Carter's control, but his failure to achieve big-ticket success paved the way for former President Ronald Reagan's revolution from which liberals still haven't entirely recovered.
Now, House Speaker Paul Ryan (R-Wis.) and his fellow Republicans can see the historic writing on the wall with their own outsider reality-TV-star-turned-politician occupying the White House. It's the first time since former President George W. Bush's second election that the Republicans are starting a fresh four-year presidential term with unified control of government.
And they've got something big they want to do. Or, more accurately, that they want to undo. Their signature promise for the last six years has been to repeal Obamacare.
Even as the GOP proposal to deliver on that promise got "Ishtar" level pans from the left, right and experts, Ryan and many of his colleagues made clear this past week how vital they think it is to propel their deconstructive blueprint into law.
Ryan told reporters on Capitol Hill that repealing and replacing the Affordable Care Act should come first, before the GOP can pursue any other cherished goals. He offered an especially stark explanation in a radio interview Friday with conservative talk show host Hugh Hewitt.
"I do agree that this is momentum-killing," the speaker said. "If we don't do this and reduce or get rid of the trillion-dollar tax increases in Obamacare, that just puts tax reform a trillion dollars further out of our reach. So there's a lot that rides on this, not to mention just the schedule."
While Ryan cast it in practical terms, other Republicans were blunter, and recognized a global importance to their and Trump's agenda in revoking former President Barack Obama's signature achievement.
"This is so basic to what we have promised over the last few elections," said Sen. John Cornyn (R-Texas), the second ranking Republican in the Senate. "I think if we fail to keep this promise then I think it makes the rest of our work much, much more difficult to accomplish."
Failing to accomplish goals has electoral consequences. Historian Zelizer points to former President Bill Clinton's first term, when he managed to boost taxes but failed utterly at health care reform, and the country answered with the Republican revolution of Newt Gingrich, who was speaker from 1995 to 1999.
A similar tale was told when Bush won his second term in 2004.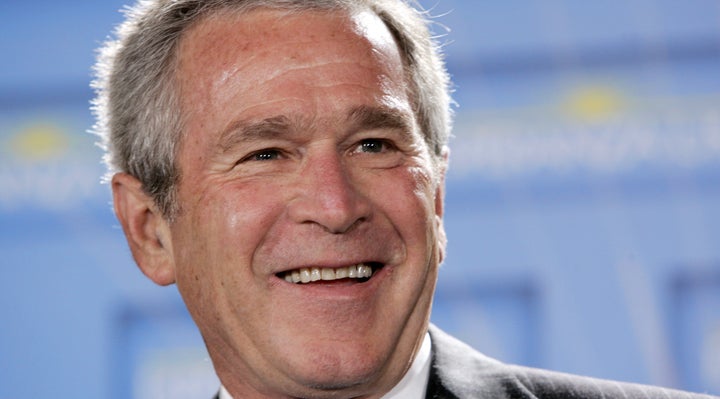 "His big push was for privatizing Social Security," Zelizer said. "That falls apart, he gets nowhere on immigration reform and he, too, is not able to really capitalize on united government, and, in that case re-election, which is in some ways even a better situation."
The wave election that that hit the nation in 2006 washed away the GOP majorities.
Republicans aren't eager to entertain the possibility that they could fail to repeal and replace Obamacare, but they do see electoral doom in failure.
They are not willing to acknowledge that Americans might grow angry at the GOP for even pursuing a plan that, as it stands now, would cut health care for millions and dramatically raise costs for millions more if it passes.
But they are highly cognizant of how the more zealous portions of their electoral base will react.
Sen. Richard Shelby (R-Ala.) sees the need to satisfy that contingent as so important that his side would be best off simply repealing Obamacare and worrying about the replacement later.
"We have to repeal it, and if we don't repeal it, we're going to split with our base," he said. "That's a dangerous political thing to do."
"Republicans have been talking for six years that we're going to repeal and replace, and that's got to be the top category 'cause we may only get one chance," said Sen. Chuck Grassley (R-Iowa).
In the House, where conservatives make up an even more powerful block, some lawmakers believe passing a hard-right health care plan is so pressing a requirement that Senate Majority Leader Mitch McConnell (R-Ky.) should take the extraordinary step of rewriting Senate rules to end the filibuster.
Arizona Rep. Trent Franks (R) told The Huffington Post he doesn't especially like the House replacement plan, but he was inclined to support it because he's sure a more conservative alternative cannot get through a filibuster by Democrats.
The current GOP plan is being advanced as a budgetary measure under a process known as reconciliation. Such measures cannot be filibustered. But they are meant to deal only with budgetary matters. While the GOP has tried to craft their reconciliation plan as broadly as possible, there are still policy issues that cannot be addressed with a budget bill.
Franks said that leaves the House leaders in the terrible position of trying to satisfy a potentially furious GOP base and Senate rules that actually grant the Democratic minority power. "This is like trying to walk a tightrope in an earthquake. It's just an untenable circumstance for them," he said.
Failure ― even if Senate Democrats cause it playing by the rules ― could doom his party, Franks added.
"I think that Senate rule has the potential of putting both houses in the hands of Democrats next time," he said, referring to the 2018 elections.
Franks argued the consequences make it essential for the GOP to do whatever it can.
"It just means whether or not Republicans are going to take this last best hope they've had in a long time, and at least give the American people a snapshot of what Republican policy looks like," he said. "Or if we're going to become victims of our own traditions and send the Republican ideals down the corridors of history."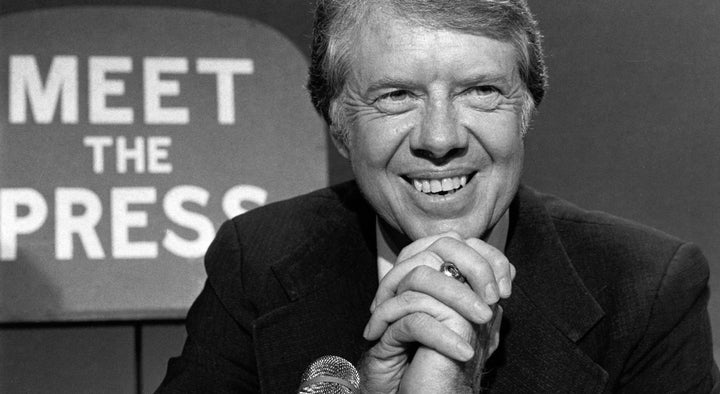 It's not just the Republican representatives and senators who would suffer under such failure.
Trump would also find himself in a precarious spot, even if his voters heap blame on Congress. Because members of Congress will blame Trump if he can't use the bully pulpit to help them succeed with legislation.
"I think a lot of Republicans figured he was just going to blitz them with lots of legislation, and he hasn't. And it's not even clear the White House is working on it," Zelizer said. "I think they're comfortable using executive action and causing a lot of chaos."
But that is not what the GOP lawmakers need. They need success, not some Trump-concocted blend of rhetorical and executive mayhem.
"If nothing happens on ACA, if it's just one big disaster, this whole effort in the next few weeks, it will soften or weaken Republican support on Capitol Hill for the president," Zelizer said.
If Republicans cannot count on Trump, the president may no longer be able to rely on the people who are holding back Democratic demands for probes of everything from his still ill-understood ties to Russia to his many and conflicted business entanglements.
"This president could start entering a danger zone where members of his own party are willing to go after him," Zelizer said.
Just imagine an election in 2018 where Republicans have angered their base by failing to pass an Obamacare replacement, and their president is facing bipartisan investigations on multiple fronts.
Republicans certainly can, and the result doesn't leave them and their man remembered in history at all like previous titans of unified government ― an LBJ, JFK or FDR.
Instead, it's more like JEC, and who even knows Jimmy Carter's middle name?
Before You Go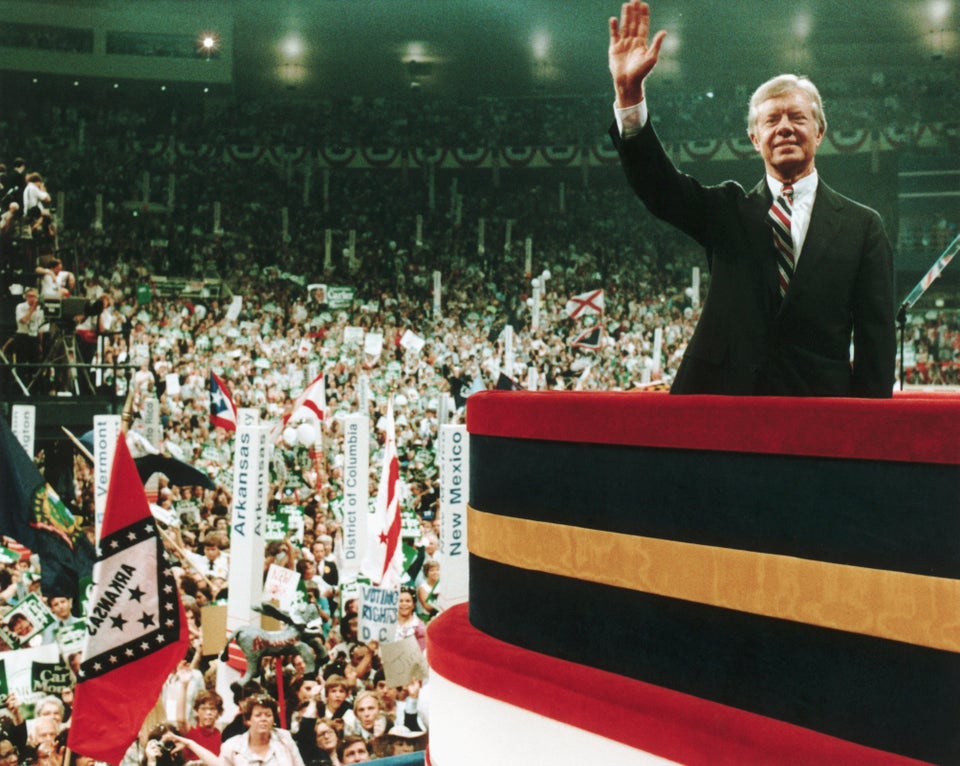 Jimmy Carter's Accomplishments
Popular in the Community