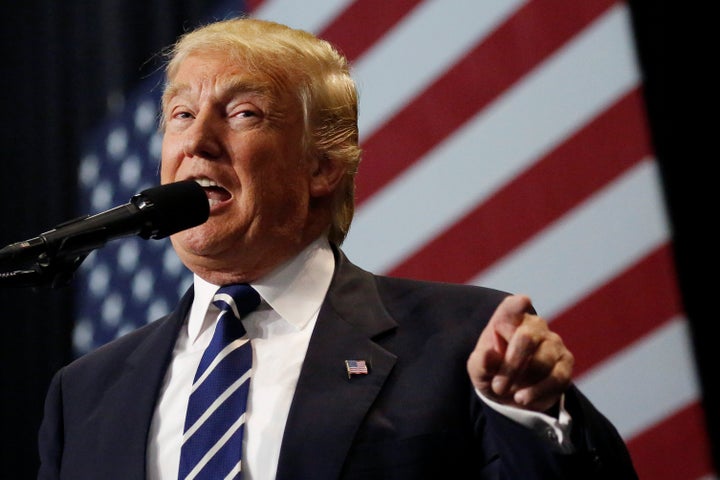 Donald Trump is apparently still upset about a journalist criticizing his teeny-tiny fingers decades ago.
In his most recent editor's letter, Vanity Fair Editor Graydon Carter criticizes Trump, whom he calls a "bully," for having a thin skin. Carter recalls that over a quarter-century ago, he began referring to the business mogul as a "short-fingered vulgarian."
The jab seemed to hit a nerve. Carter says Trump still sends him envelopes from time to time, trying to prove that his fingers are perfectly normal:
I almost feel sorry for the poor fellow because, to me, the fingers still look abnormally stubby. The most recent offering arrived earlier this year, before his decision to go after the Republican presidential nomination. Like the other packages, this one included a circled hand and the words, also written in gold Sharpie: "See, not so short!" I sent the picture back by return mail with a note attached, saying, "Actually, quite short." Which I can only assume gave him fits.
In an effort to obtain the truth, HuffPost has compared Trump's fingers with baby carrots. See for yourself.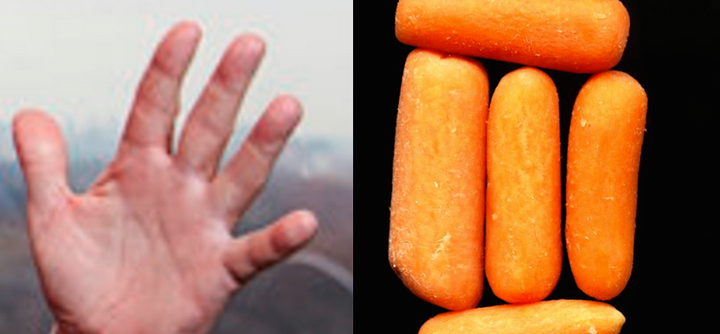 Trump has done plenty to drag out the feud with Carter, calling him "dopey" and "a loser with bad food restaurants." (We assume his other kinds of restaurants are OK.)
Read Carter's full letter -- titled "Why Donald Trump Will Always Be a "Short-Fingered Vulgarian" -- here.
Related
Popular in the Community