Billionaire businessman, and as of this week, official Republican presidential nominee, Donald Trump owns homes all over the world -- including many in New York City alone. He is a real estate mogul, after all. But growing up, Trump lived in a 2,000-square-foot home in Queens -- and that home can now be yours. If you have the money, of course. (And presumably, if you're not a loser.)
The six-bedroom, four-and-a-half-bath, which is currently owned by a New York City restauranteur, was recently listed by Laffey Fine Homes for $1.65 million. It was built in 1940 by Trump's father, Fred Trump, who was also a real estate developer. The house, along with its detached two-car garage, sits on a 4,800-square-foot lot in Jamaica Estates. The listing describes many desirable features of the Tudor-style home, including its formal dining room, fully finished basement, and proximity to the subway. But perhaps most notably, it mentions that the property is "the birthplace of presidential candidate Donald Trump."
The real estate agent selling the house, Howard Kaminowitz, told Newsday that if Trump is elected, the home "would automatically become a historic site." Even if Trump isn't elected, it still has a pretty interesting backstory. Plus, who doesn't love a screened-in patio with a summer kitchen? Click through to see inside the house that built Trump.
An outside view of the brick-and-stucco Tudor-style home.
This room brings to mind the Anchorman quote: "I have many leather-bound books and my apartment smells of rich mahogany."
Like most New York City homes, the centerpiece of the living room is an ornate working fireplace.
The kitchen is simple; it doesn't have any gilded marble AT ALL.
Do you think a young Trump dreamed of a future full of presidential state dinners in this formal dining room? Neither do we.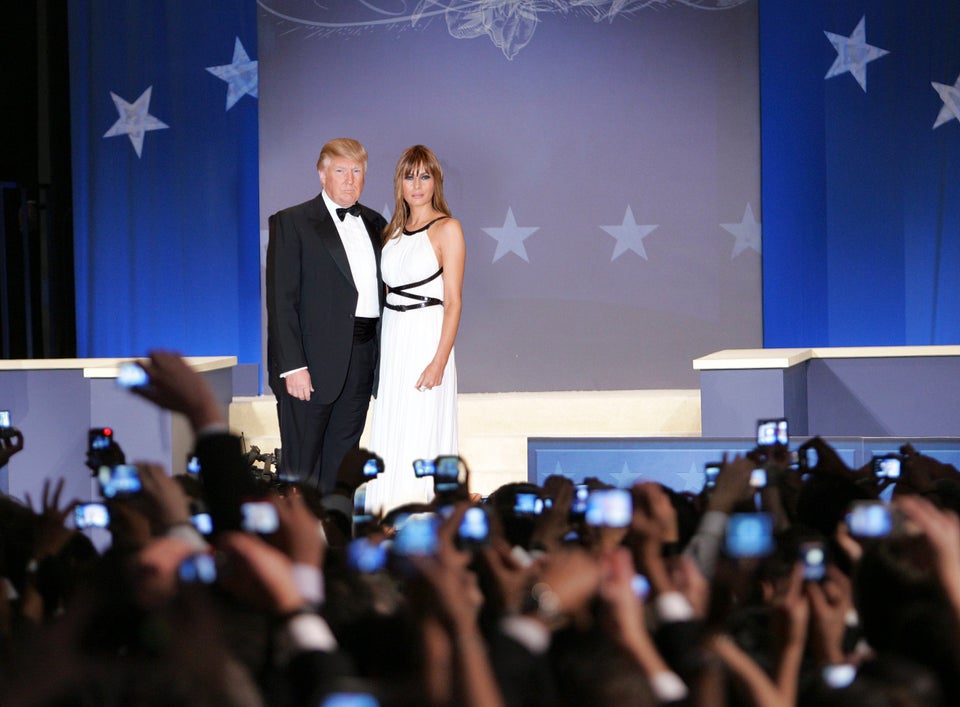 If Donald Trump became President