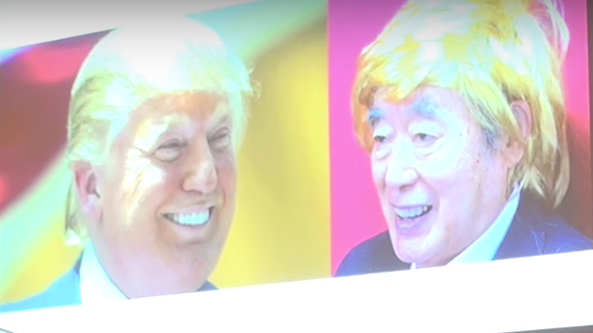 A Japanese inventor has created something for Donald Trump that can only be described as "yuge."
That's because the wacky wig contains metal and a coiled strap inside. Hold one end of the strap and fling it at the object of your irritation, RocketNews24.com.
The "guard wig" is the brainchild of 87-year-old Yoshiro Nakamatsu. He claims he's invented the floppy disk -- a claim disputed by IBM -- as well as the CD, the DVD, the karaoke machine, a water-powered engine, the world's tiniest air conditioner and a pillow that prevents drivers from nodding off behind the wheel, according to Smithsonian magazine.
Oh, and we can't forget the perpetual motion machine that runs on heat and cosmic energy.
But Nakamatsu is saving his greatest invention for the man who wants to make America great again: The Donald.
During the conference, Nakamatsu showed two diagrams from his patent to show how the "guard wig" works.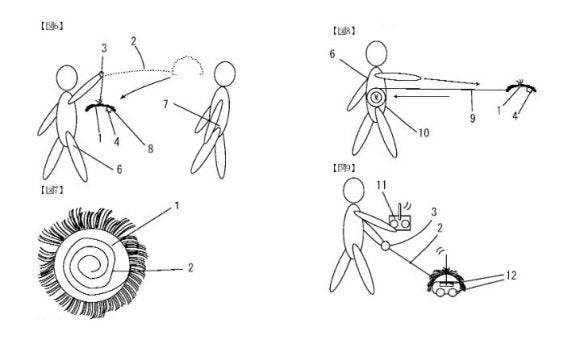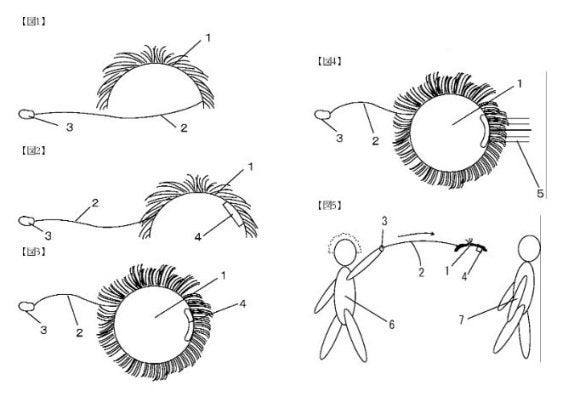 The "guard wig" might seem practical for a man whose campaign slogan is more aptly described as "Make America hate again," but, chances are, Trump won't take advantage of this wonderful example of technology.
Nakamatsu's complete press conference -- all 47 minutes of it -- can be seen below. It's in Japanese with English subtitles.
Related
Popular in the Community