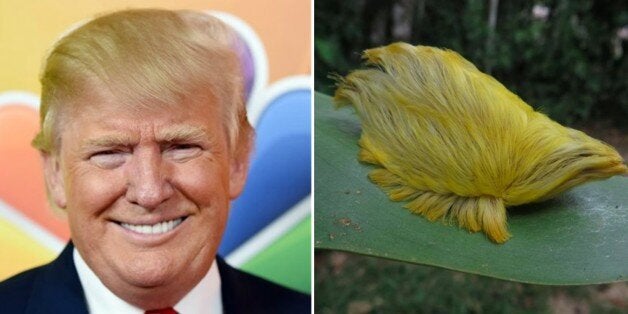 The caterpillar's "hair" is actually a set of hollow, venomous spines. According to the University of Florida, the insect is one of the most poisonous caterpillars in the United States.
The flannel moth caterpillar isn't the only creature on the planet who's vying to be hair twins with Trump.
There are these hirsute cats...
A dog who rules the comb-over...
This dog, who's trying way too hard:
A bunny, guinea pig and horse have also attempted to get in on the action:
And it seems this pooch may one day run for president:
If you're envious of these stylish 'dos, don't fret -- even you can don Trump hair. Time.com has you covered with a simple step-by-step guide, just fold, blow dry, sweep and hair spray like crazy.
Related
Before You Go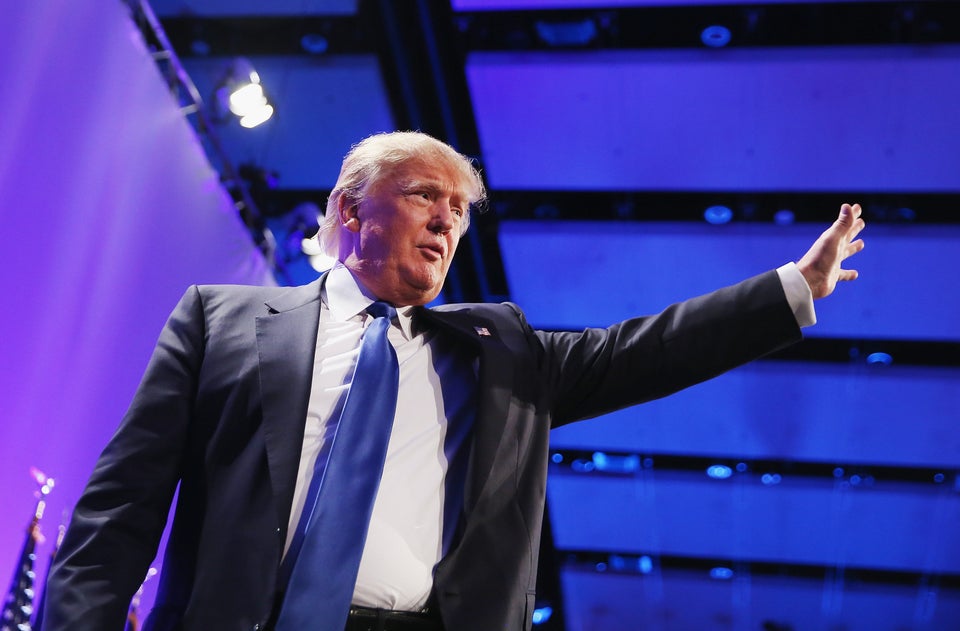 Craziest Lines From Trump's Speech
Popular in the Community