The Hall of Presidents is closed as of Tuesday for the installation of a Trump figure, according to a Disney spokesman. It will reopen June 30, with that familiar orange face on the same stage as Barack Obama, Abraham Lincoln, and George Washington.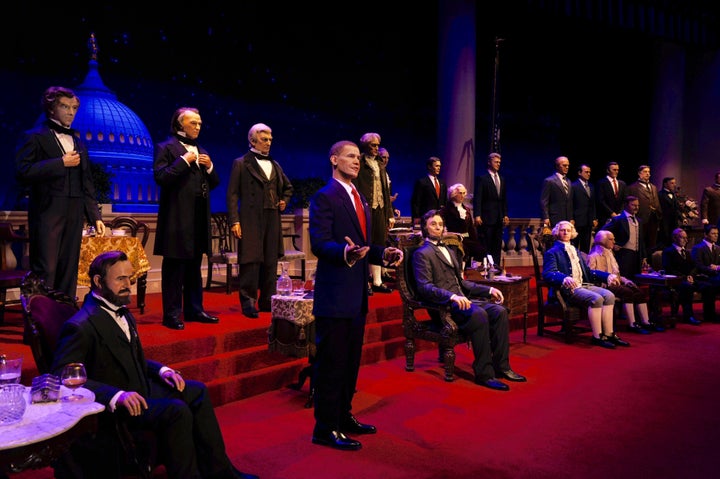 The Hall of Presidents show includes a "roll call" in which each presidential figure is spotlighted as his name is announced aloud. Some ― like Abraham Lincoln, a hero of Walt Disney's ― move and talk as they make longer speeches.
It's still uncertain if the new Trump figure will merely be announced in the roll call or make a speech, the Disney spokesman told HuffPost. Both the George W. Bush and Obama figures made speeches during their respective times in office.
So, only time will tell. And frankly, we wouldn't mind waiting a bit longer to find out.