In the artwork titled "Boo!" that fronts the Nov. 5 issue, the president grins as he saunters down the street holding two jack-o'-lantern buckets overstuffed with candy. But his presence strikes fear into other trick-or-treaters dressed in spooky costumes. They attempt to skedaddle as their hard-earned treats fall to the ground.
"I somehow equate Washington politicians with scary monsters," the artist, Mark Ulriksen, said.
Last year, Trump was depicted as a "dangerous clown" in an issue published just before Halloween.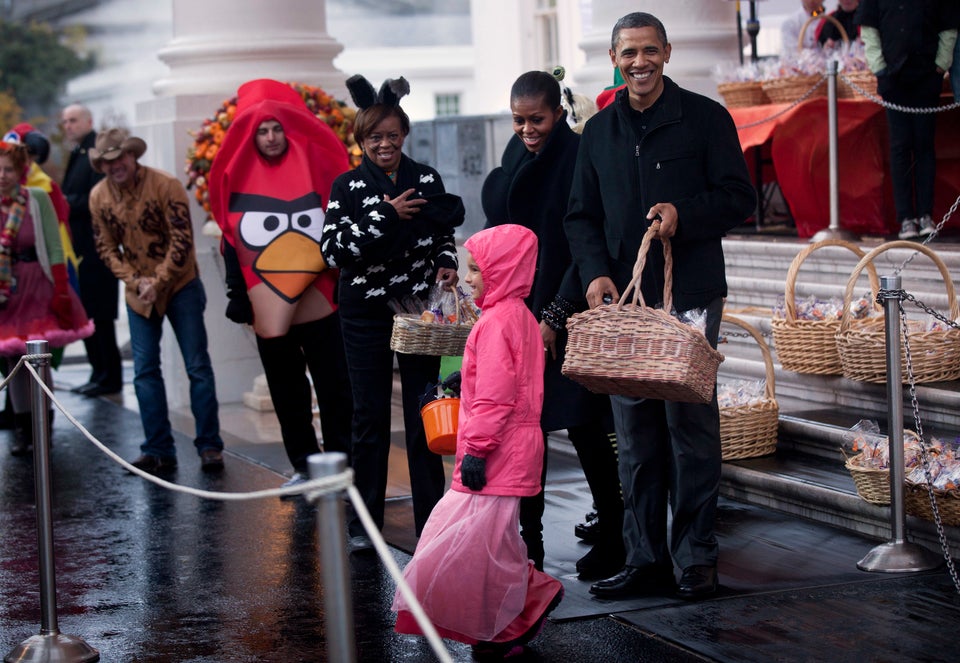 Halloween At The White House
Popular in the Community