"I've known Harvey Weinstein for a long time," Trump told reporters outside the White House, as seen in a video posted online by CNN Saturday. "I'm not at all surprised to see it."
When asked by one of the reporters if he thinks Weinstein's actions were inappropriate, Trump responded by saying, "Well, he says they were inappropriate."
CNN reporter Elizabeth Landers tweeted that she asked POTUS how Weinstein's behavior differed from the lewd comments he made in the "Access Hollywood" tape. In response, Trump brushed off the tape, in which he brags about groping women, chalking it up once again to "locker room talk." (Trump used the same explanation when the video was first released.)
Both Trump and Weinstein have been accused of sexual misconduct.
Meanwhile, last week Weinstein was the subject of a bombshell New York Times article that detailed a number of damning accusations of sexual harassment against the producer.
"I appreciate the way I've behaved with colleagues in the past has caused a lot of pain, and I sincerely apologize for it. Though I'm trying to do better, I know I have a long way to go," Weinstein said in a statement, not denying the allegations.
Since the report was published, the Miramax founder said that he would take a leave of absence from his role at The Weinstein Company. The company's board members will reportedly suspend Weinstein pending an investigation into the accusations against him, according to The Associated Press.
Before You Go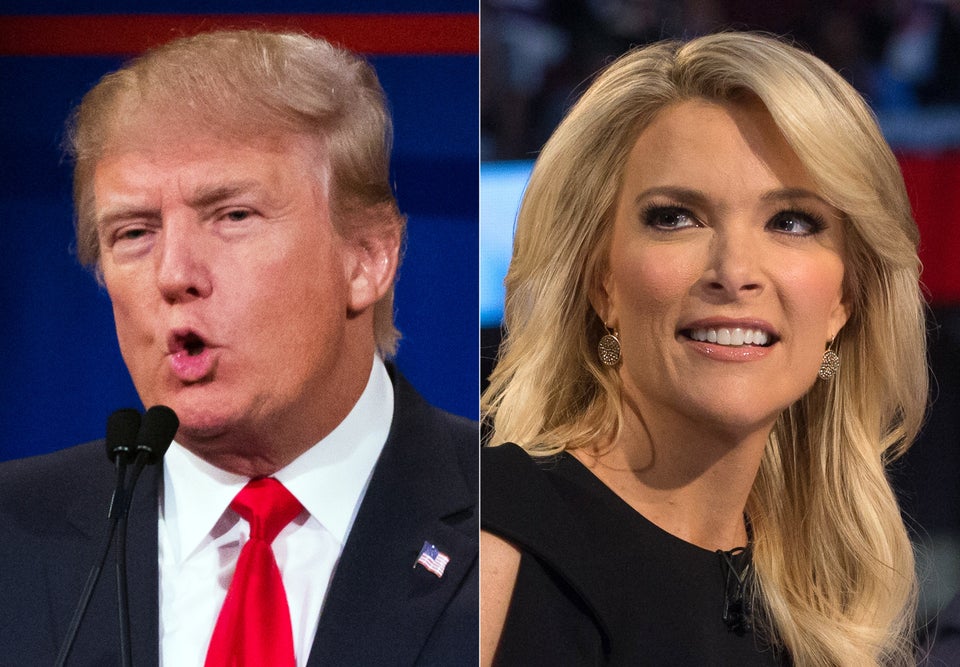 16 Things Donald Trump Has Said About Women, Round 2
Popular in the Community