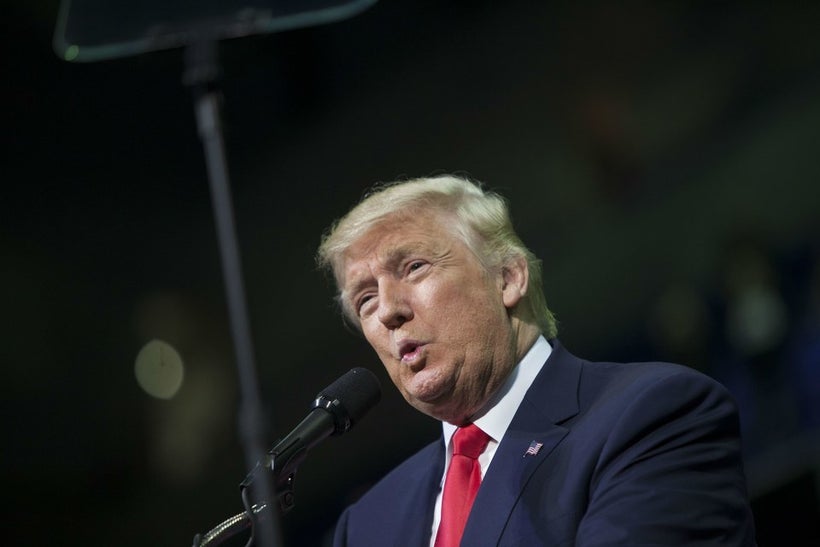 My fellow Americans, we've done it. We've reached Peak 2016. How, you ask? Later this month, NBC's beloved procedural Law & Order: S.V.U. will be tackling a new ripped-from-headlines subject: a politician whom several women accuse of misconduct. Yes. This year, the Republican nominee will make it on to S.V.U—as a(n) (alleged) perp. We're really earning that "home of the brave" moniker this year.
Gary Cole (Veep, Entourage, Office Space) will play the Trump stand-in, according to The Hollywood Reporter. Ripped-from-headlines fare is S.V.U.'s bread and butter—this season opened with two reality-based episodes in a row—but there's an added layer to this one: NBC, the drama's home network, owns pretty much all of the properties that play major roles in Trump's personal saga. There's The Apprentice, through which many Americans met him; Access Hollywood, which gave us the disturbing hot-mic video that surfaced Friday; and Today, which has suspended Billy Bush for his role in the video.
Before the 2005 Access Hollywood tape surfaced, the Associated Press ran a feature that interviewed several Apprentice alumni about their experience working with Trump on the show. Put together, the interviews generally describe a sexist work environment in which Trump regularly said whatever he wanted about women, their bodies, and their desirability.
Not much is known about the S.V.U. episode's plot, but there's already one sad diversion from reality: it sounds like in the show's fictional world, women's allegations about Cole's character are enough to send his campaign into a tailspin. In the real world, it took a video tape to corroborate what manywomen had already been saying about Trump's character and behavior for months. Hell, years.
Calling all HuffPost superfans!
Sign up for membership to become a founding member and help shape HuffPost's next chapter
This post was published on the now-closed HuffPost Contributor platform. Contributors control their own work and posted freely to our site. If you need to flag this entry as abusive,
send us an email
.