With a House vote on the Republican plan set for Thursday, both more moderate and more conservative lawmakers are raising serious objections and questions about whether the bill can pass.
Trump argued that the party's future ― and by extension, his legacy ― is on the line. And if members did not fall in line, especially the conservatives of the House Freedom Caucus, Republicans would pay a price.
"If the Freedom Caucus kills this bill, which they could, then they will have voted to continue Obamacare, which, as the president pointed out, in 2018 probably means we would lose the House and the Senate," said Rep. Chris Collins (R-N.Y.).
"This is do or die on Thursday for the Republicans in the midterm election," Collins said.
Indeed, the legislative stakes are high for a new president who brings with him no experience shepherding major bills through Congress, having never served in government. Both his political capital and much of his remaining domestic legislative agenda rests on passage of this, lawmakers said. Trump seems to recognize that, and his 45-minute pitch to House Republicans came as members on both sides of the Capitol were weighing revisions to make the bill more palatable to all.
But even with these moves and the stakes Trump laid out Tuesday, the president ― at least so far ― appeared to have swayed only a few votes.
"I moved from a lean no to a no," said Rep. Lou Barletta (R-Pa.), a former Trump surrogate who said he is worried undocumented immigrants would take advantage of the GOP plan.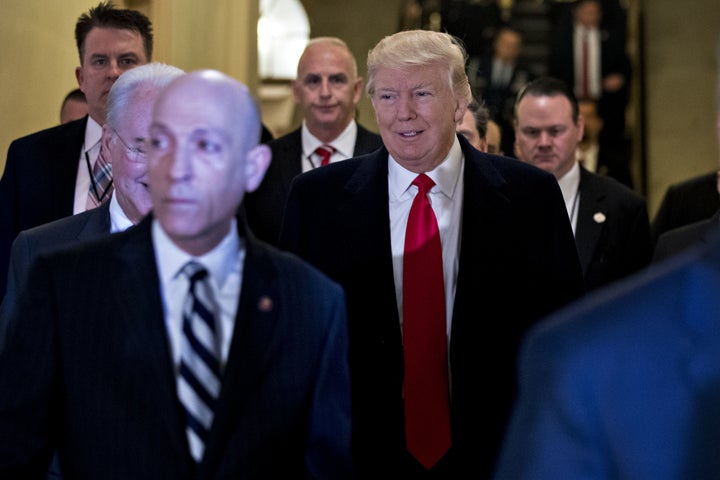 More troubling for Trump and House Speaker Paul Ryan (R-Wis.), however, was that they do not appear to have won over Rep. Mark Meadows (R-N.C.), the chairman of the House Freedom Caucus.
"They do not have the votes right now," Meadows said, adding that he doubted his colleagues would get on board if leaders delay the vote.
"I've had no indication that any of my Freedom Caucus colleagues have switched their vote," Meadows said. "I'm not giving numbers. There's still more than enough to make sure that we need to continue the discussion."
Still, other Republicans were all in with Trump, largely because of the political implications if the GOP fails.
"He said look, if you don't get behind this, you all ran on repealing Obamacare. It looks like you'd be ripe for a primary if you don't keep your promise," said Rep. Blake Farenthold (R-Texas).
Even that was not sufficient for some of the GOP's more maverick conservatives.
"I think if we do do this, we lose the majority," said Rep. Mo Brooks (R-Ala.).
Some members did change their minds. Rep. Peter King (R-N.Y.) had said he was leaning against the legislation because many of his constituents depend on Medicaid. A personal touch on Tuesday appeared to sway the Long Island Republican away from his concerns for his district:
King told reporters later that he was still undecided.
Trump also singled out Meadows in the closed-door meeting, noting that Meadows was for Trump before Trump was even a candidate, several members said. He also ― apparently jokingly ― told Meadows "I'm coming after you!" according to Rep. Bill Flores (R-Texas), who said the line nevertheless got cheers.
"The way the crowd responded was pretty interesting," Flores said.
Interesting was not the word Meadows used to describe the overall situation, even as he professed to have faith in Trump.
"I certainly still think the president is the best guy to bring this home and close this deal out," Meadows said. "Hopefully we'll be able to do that, but if everyone's entrenched at this particular point, it's going to be a very difficult 48 hours."
Meadows offered a somewhat ironic response when reporters asked him about being publicly called out by Trump.
"The president and I know each other well, and I have nothing but the utmost respect for his willingness and ability to close a deal," Meadows said, even though he didn't change his mind. "This is what he's done all his life, and who am I to challenge those tactics?"
Trump was setting up meetings with individual holdouts in the Freedom Caucus, but it was unclear what he could offer them.
Rep. Randy Weber (R-Texas) said it would be easy to talk to Trump if he calls: "They say, 'What are you going to tell the president when he calls, blah, blah, blah, blah.' You know, I said, it's easy. You guys are overthinking this too much. It's [crackling noises] Mr. Presi... [static noises] my cellphone [static noises] gotta real bad [static noises]..."
Meadows told reporters that Ryan and the other House leaders were no longer negotiating changes.
This article has been updated with additional comments from members of Congress.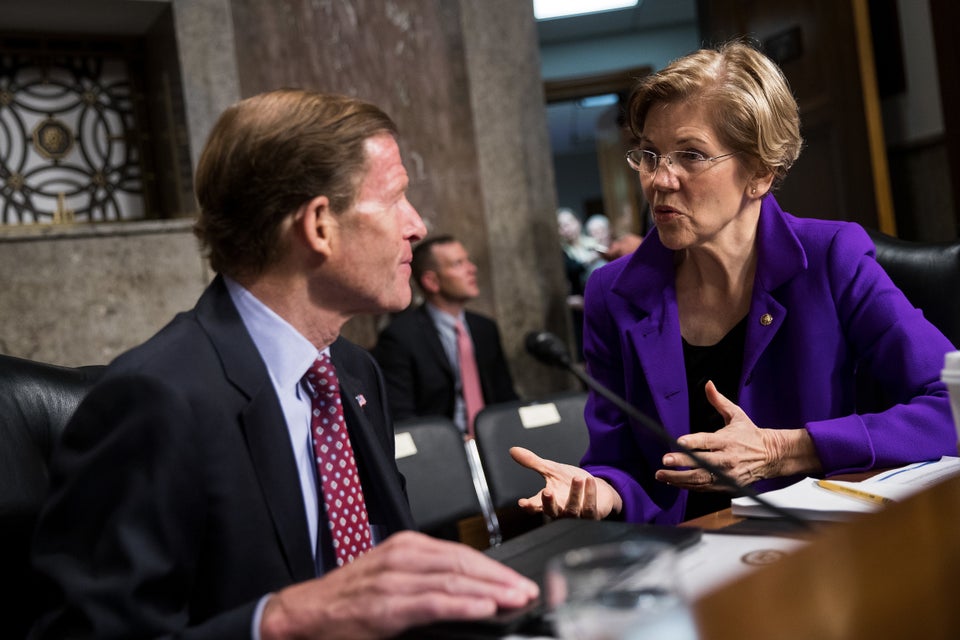 2017 Scenes From Congress & Capitol Hill
Popular in the Community