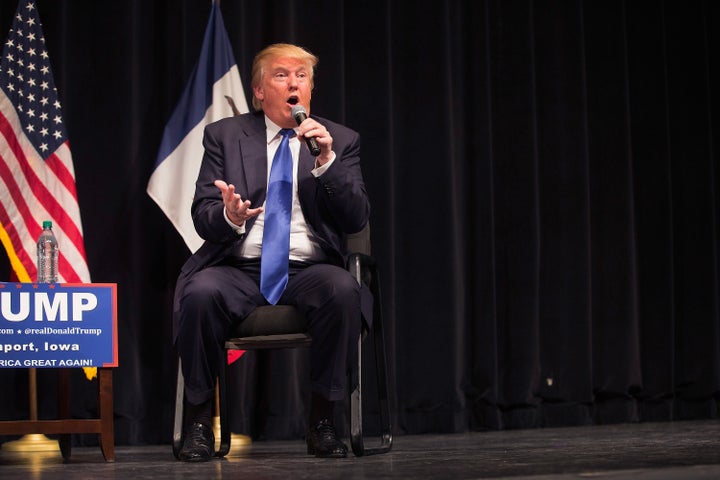 Republican front-runner Donald Trump is going to "work something out" on health care after he dismantles Obamacare, he said Sunday. He didn't say what exactly that "something" will be -- but the real estate mogul said he's going to have it under control.
"Nobody knows health care better than Donald Trump," he said on ABC's "This Week with George Stephanopoulos."
Trump's opponent Sen. Ted Cruz (R-Texas) has been attacking the business mogul for supporting government-run health insurance, comparing it to Obamacare. Trump said Cruz was a "total liar" and that he strongly opposes Obamacare.
As for his own health care plan, Trump has offered broad statements but few details -- similar to his promises to deport all undocumented immigrants through "management."
Stephanopoulos challenged him on how his plan would differ from Obamacare, if both are aimed at making sure everyone is insured and would involve government help. Trump said it was true -- "I want people taken care of," he said, adding that maybe Cruz has "no heart." But Trump said he does not want a single-payer system.
So, Stephanopoulos asked, how would it work?
"We're going to work with our hospitals," Trump replied. "We're going to work with our doctors. We've got to do something. ... We'll work something out. That doesn't mean single-payer."
Trump is leading in Iowa among Republicans with only a day to go before the caucuses, according to a Bloomberg/Des Moines Register/Selzer poll released late Saturday. Twenty-eight percent of those polled said Trump was their first choice, compared to 23 percent who plan to support Cruz.
The HuffPost Pollster average, which aggregates all available polls, shows Trump with an even larger lead in Iowa: 32 percent of the vote versus Cruz's 24 percent.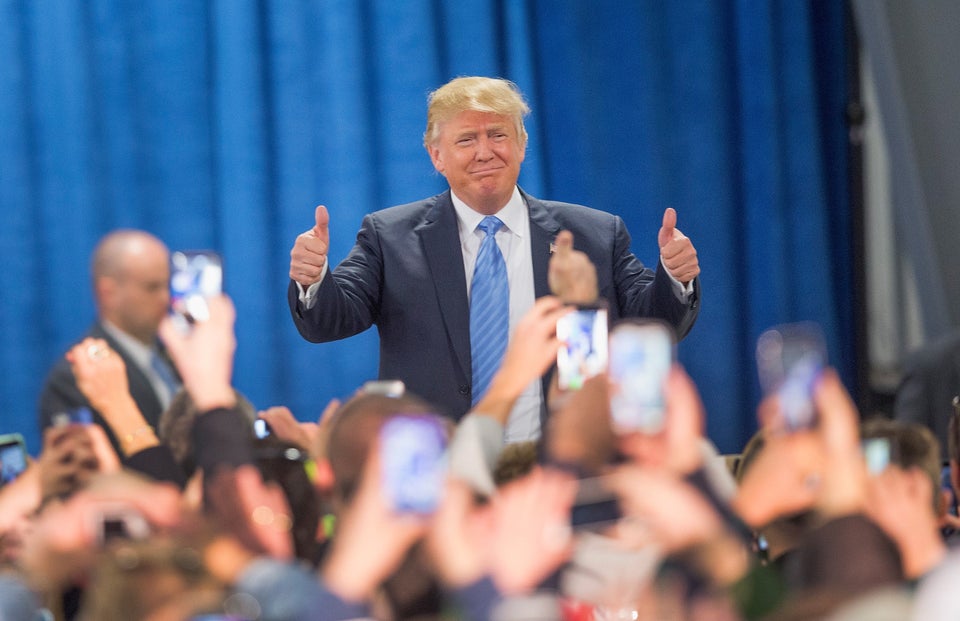 Donald Trump On The Campaign Trail
Popular in the Community