Does the stairway to heaven pass through the Oval Office?
Republican presidential candidate Donald Trump joked on Thursday that winning the White House could be his ticket through the Pearly Gates.
Trump called on the pastors at Thursday's meeting to help get out the vote, saying it would be "the most important election that our country's ever had" for religious voters.
"So go out and spread the word and once I get in, I will do my thing that I do very well," he said.
Before You Go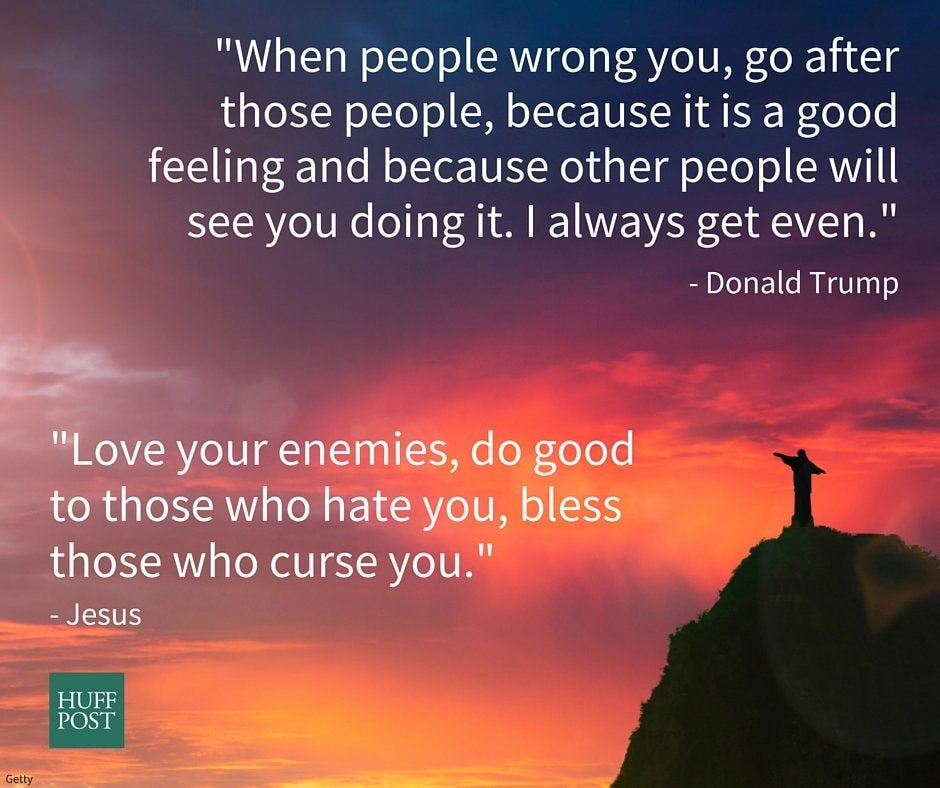 Donald Trump Vs. Jesus Christ
Popular in the Community