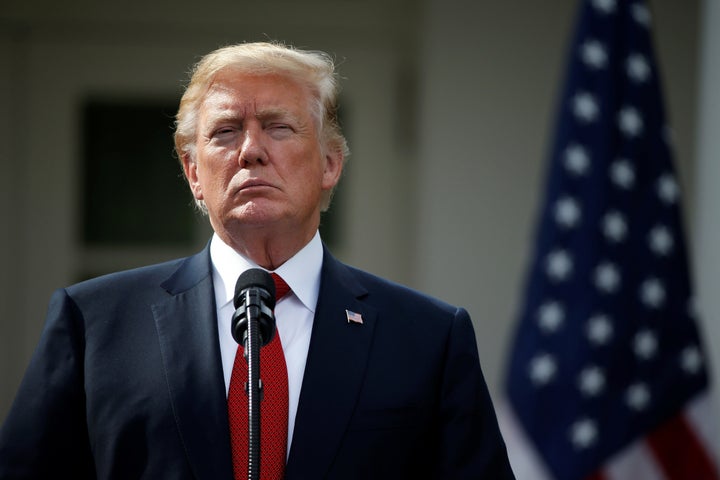 Politicians can be powerful role models for kids, for better or worse. And with Donald Trump in the White House, an increasing share of teenagers are mimicking the hateful language, brazen lies, and racial animus they see modeled by the president, according to a study released Thursday.
The study, conducted by the UCLA Institute for Democracy, Education and Access, details how the Trump administration is affecting American classrooms. It is based on a nationally representative May 2017 survey of 1,500 public high school teachers and open-ended answers from 850 of them, plus 35 follow-up interviews.
The results show that more students have introduced unfounded claims into discussions and lashed out at peers with differing viewpoints. Students from marginalized groups are having difficulty learning and are experiencing increased bullying, teachers report.
A non-scientific questionnaire sent to teachers by the Southern Poverty Law Center found similar concerns leading up to and immediately after the 2016 election.
The UCLA study found that teachers' already stressful lives are becoming even more so in these politically charged times. Nearly 70 percent of teachers reported facing increased work-related stress during the 2016–2017 school year. Half of these teachers pointed to the current political environment as the driving force behind this anxiety. Indeed, for many teachers, classrooms appear to be getting more difficult to control: A fifth of survey respondents said there is a growing level of incivility among students.
"I had never seen behavior this brash. … I saw this dynamic happening on the national level, and was amazed to see such a mirror of the same thing with 14- to 16-year-olds," said Nicole Morris, a social studies teacher in Utah, per the study. 
What's more, teenagers ― especially immigrant and LGBTQ students ― are having trouble engaging with academics, teachers report. Instead of worrying about academic subjects, these students are increasingly concerned about their safety and security.
More than half of teachers who work in schools with a high percentage of minority students said polarizing policy issues have affected students' attendance or focus in class.
This week, a group of nine senators including Patty Murray (D-Wash.) and Bernie Sanders (I-Vt.) sent a letter to U.S. Secretary of Education Betsy DeVos, citing the Southern Poverty Law Center questionnaire and asking how she plans to address some of these problems. 
"The Department must denounce hate and work to ensure that all students are afforded an equal opportunity to achieve their full potential. No student should have to endure harassment, intimidation and bullying to learn," the letter said.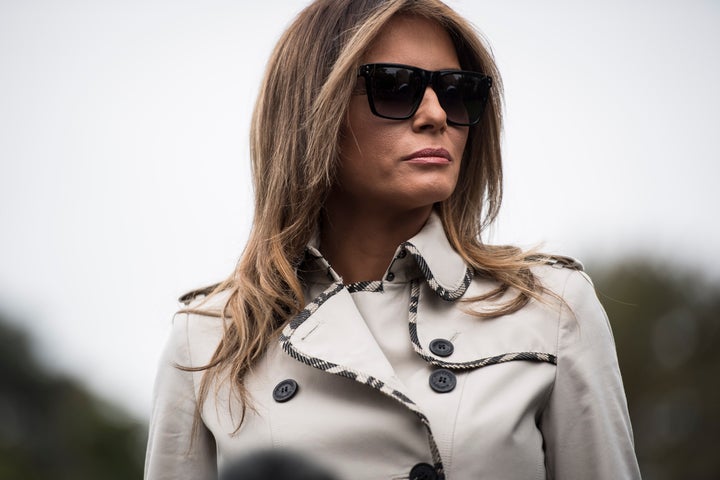 The UCLA survey results come during a week in which Melania Trump has given more lip-service to anti-bullying causes, which the first lady has stated is a focus for her. She preached the importance of acceptance at a Michigan middle school on Monday. 
Still, the study reveals that, in some ways, the president of the United States has undermined the jobs of American educators as they seek to teach students to think critically and form consistent, coherent arguments. Over 40 percent of teachers say students were more likely to rely on information from untrustworthy sources during the last school year than in the previous year.
"It has been a terrible year for helping kids understand the structure of government. They come in ready to fight, full of bad information from Twitter and Facebook," a teacher from Missouri told researchers, per the study.
But tucked into this study are some silver linings. More students are paying attention to politics and getting civically engaged and more are taking steps to try to foster inclusion. Nearly a quarter of teachers report that more students are participating in acts of kindness and community-building.
REAL LIFE. REAL NEWS. REAL VOICES.
Help us tell more of the stories that matter from voices that too often remain unheard.