WASHINGTON -- Donald Trump is starting the general election match-up against Hillary Clinton in a precarious financial position. By the end of April, the most recently available period for campaign disclosures, the Trump campaign and groups that will support him trailed Team Clinton by more than $200 million. At the same point in 2012, Mitt Romney and his team trailed President Barack Obama by about $65 million less than that.
According to campaign finance records, Trump and the Republican National Committee combined raised $209 million through April. The Clinton campaign, the Democratic National Committee, the Hillary Victory joint fundraising committee and the two super PACs most closely associated with her campaign, Priorities USA Action and Correct the Record, raised a combined $410 million. This finance comparison is for the period before Trump became the presumptive Republican nominee and announced he would begin fundraising in earnest for the general election rather than continue to self-finance.
Reaching some form of parity with the Clinton campaign will be essential for Trump and the Republicans to adequately fund the party's operations, from data and tech to basic get-out-the-vote operations. Trump's campaign already has just 70 staff members to Clinton's 732. The party has rapidly put together a fundraising apparatus for the billionaire eccentric's campaign and sent him on a fundraising tour, but his wacky ideas and obsession with media-heavy coastal states may make it nearly impossible for him to close the money gap.
Team Hillary Clinton v. Team Donald Trump Fundraising (Through April)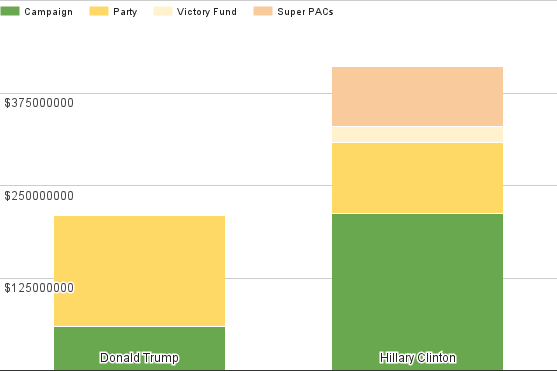 One of those wacky ideas was on display Thursday at a fundraising event at New York's Four Seasons Hotel. At the event, Trump told donors he planned to target solid Democratic states like California, Maryland and New Jersey, according to multiple media reports. None of these states have been remotely close for Republicans since the 1980s, and all three have extremely expensive media markets that would require redirecting large amounts of resources from states that Trump conceivably could win. He did also mention Pennsylvania, a more plausible target. But Pennsylvania notwithstanding, donors aren't likely to be happy about ponying up money for a campaign that wants to burn it in states that it cannot win. (It should be noted that Trump's business empire owns and operates golf courses in California, Maryland and New Jersey.)
Trump doesn't want to piss away money in just these three wildly expensive media markets. He also wants to throw away his money -- and the party's -- in the biggest media market: New York. The Empire State has essentially zero chance of voting Republican in the general election, but Trump can't stay away from promoting himself in his home state, the center of his business empire. His campaign has come up with a cock-eyed plan to win the state by playing big in the upstate region, blanketing it with bumper stickers and yard signs. The campaign's co-chair in New York, Carl Paladino, who is in charge of this effort, was crushed when he ran for governor there on a proto-Trump platform in the Republican wave election year of 2010.
In the end, the candidate may not care much if his ideas about where to spend the money scare away too many donors. Trump believes he can continue to control the television news narrative throughout the campaign, maximizing coverage of himself without spending money on advertising. He has stated that he won't need to raise the $1 billion that Obama and Romney and their allies each raised in 2012 because he'll be able to project his message through television news.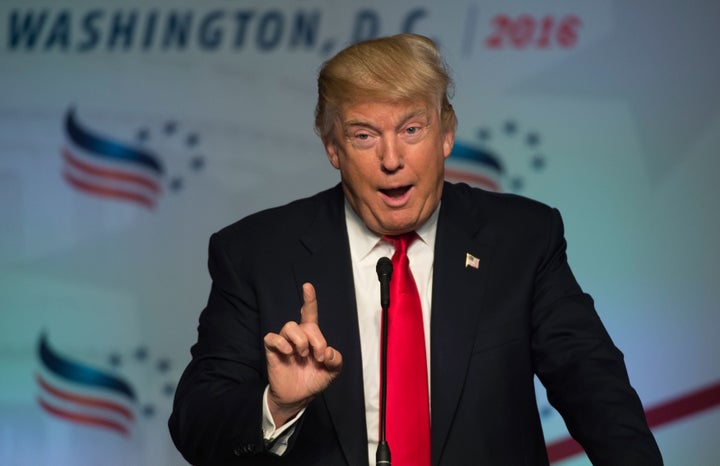 "There's no reason to raise that," Trump told Bloomberg in an interview. "I just don't think I need nearly as much money as other people need because I get so much publicity. I get so many invitations to be on television. I get so many interviews, if I want them."
This strategy worked during the Republican primary, as his bombastic bigotry and outlandish, often violent rallies provided novel cable news coverage. He was also helped by a huge and divided field of candidates who fought each other rather than the proverbial demon at the head of the pack. He won with the lowest share of primary votes of any Republican candidate since the modern primary system began in 1972.
He has since lost control of the narrative on televised news, as anchors have turned against the racist invective he directed at federal Judge Gonzalo Curiel, who presides over two cases against Trump University. This possible media miscalculation doesn't even account for the fact that campaigns must pay for election infrastructure that is often more important than television advertising and PR.
Trump theoretically could continue to self-finance his campaign. His self-financing was a major asset in the primary election, when he could say he was the only un-bought candidate. But he was able to maneuver through the primary process spending a little more than $50 million of his own money. The general election is far more expensive, and it appears that he simply doesn't have the resources to pump hundreds of millions of dollars into the effort.
Ed Rollins, the head of a pro-Trump super PAC, told Fox News Radio, "[N]ow he certainly doesn't have the resources, or says he doesn't have the resources, to self-fund the rest of the way."
This is likely because most of Trump's worth is tied up in non-liquid assets like real estate. He has floated the idea of selling his properties to finance the campaign. "To finance a billion dollars I would have to sell a building," he said in May. "Will I do that? I could. I have the option of doing it."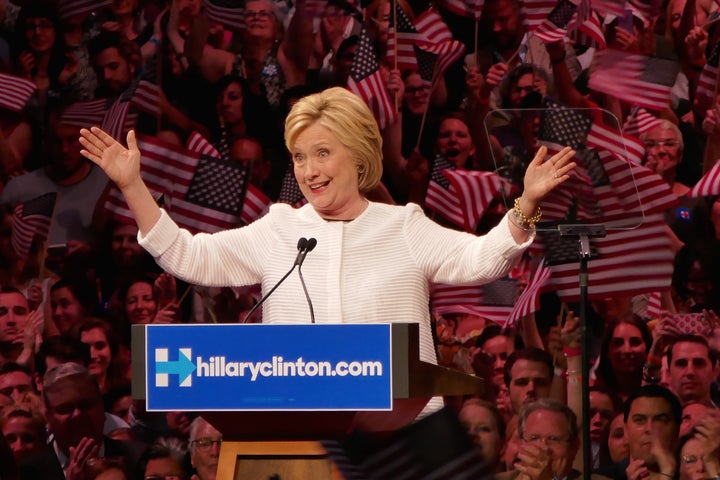 If Trump is going to catch up to Clinton's vast cash advantage, he may need to rely heavily on super PAC fundraising. There are no limits to these contributions, and he can lean on his personal connections with other sketchy billionaires like himself. Casino billionaire Sheldon Adelson has reportedly pledged to donate up to $100 million to pro-Trump super PACs. Adelson would like an ally in government, as he is under investigation for allegedly violating the Foreign Corrupt Practices Act in China, and in 2013 paid a $47 million settlement to end a money-laundering investigation that involved the Mexican meth-running Sinaloa cartel.
The problem with a super PAC-focused campaign is two-fold. First, they are supposed to remain independent from the campaigns they support (of course, that isn't always the case) and therefore have a hard time coordinating ground game and get-out-the-vote efforts. Secondly, campaigns pay the lowest unit rate for television advertising by law, while outside groups can be charged whatever the station determines is the going rate at the moment. That means campaigns can get more bang for their buck, while outside groups can get fleeced. The Romney campaign found this out in 2012 after its team, including heavy super PAC expenditures, spent more money on advertising than Team Obama, but wound up running fewer ads.
History does not bode well for candidates facing such huge money gaps. In 1996, Bob Dole's campaign ran out of primary money before the Republican convention and was forced to significantly limit its advertising and travel budget for the crucial summer months. His resignation from the Senate was partly motivated by his money shortage so he could appear at "issue-based" events paid for with RNC "soft money." Sen. John McCain (R-Ariz.) was the last general election presidential candidate from either major party to accept public financing and found himself facing an insurmountable financial deficit against Obama in 2008. Dole and McCain both lost badly.
Popular in the Community