But at Trump's fifth and final campaign rally of the day Sunday, an event in Virginia that did not begin until just after midnight due to his packed multi-state schedule, the sentiment toward Comey, who is a Republican, was anything but placid. Voters in the crowd of thousands, who had gathered in the cold to catch a glimpse of the GOP nominee at the Loudoun County Fairgrounds, said politics were at play and that Clinton deserved to be impeached.
"I think it's disgraceful. I think he's essentially destroyed the reputation of the FBI," said Connie Morrissey, a West Indies immigrant who works in finance, expressing disbelief that the FBI was able to sift through more than 650,000 newly discovered emails in nine days. "Somehow she is not in prison. She's not going to be indicted. That tells me, as far as HIllary Clinton is concerned, there is one law for her, and one law for the rest of us."
Many supporters said they saw something nefarious behind Comey's decision to close the case.
"I'm thinking somebody threatened him or something because he seemed to have backed out in the end there. There have been a lot of people killed over the Clintons, over the years," claimed Mike Lennett, a courier from Fairfax.
James Flanagan, a former worker for a traveling carnival, suggested Comey was somehow bought off, telling HuffPost that "payoff" was involved.
"I think she gives everyone her money," added Andrea Simpson from Springfield.
Negative attitudes toward Comey even seemed to extend to those in the crowd who are employed by the government. Loudoun County is the fastest-growing locality in the Virginia Commonwealth, thanks in part to the mix of affluent communities that sit in close proximity to Washington, D.C., as well as a rapidly growing minority population.
A woman in the crowd who identified herself only as Krista said she felt sorry for Comey. Krista works at the Department of Justice, and like many Trump supporters, feels the system she is part of is "rigged" against the New York businessman.
"I think he's honestly a political stooge," she said of Comey. "I think he sways ― whatever Obama tells him to do, he does. It's really disappointing. I think the whole system is so rigged and corrupt. Trump is the most refreshing politician I've seen. I just want to see him win. They're all corrupt."
Virginia Jordan, a 69-year old public defender from Orange County, said she believed that "pressure" had been put on Comey "the whole way." Still, she held out hope that the former secretary of state would face charges over the Clinton Foundation.
"He's only said they won't do anything to her about the emails. They haven't said that about the Foundation," she told HuffPost.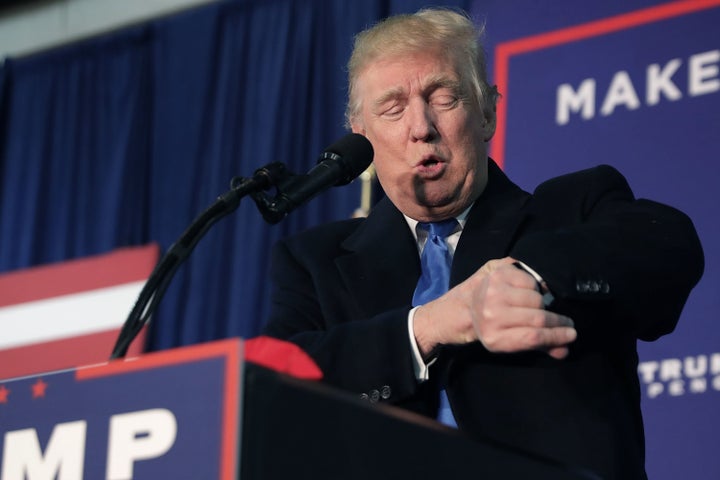 Taking the stage nearly three hours late, Trump marveled at the crowd still remaining at such a late hour. The barn was filled to its 2,000-person capacity, and hundreds more supporters lined up outside, craning their heads to see the candidate. He called the speech a "midnight special" and mocked Clinton over her schedule.
"This is a marathon. Hillary right now is fast asleep," he said, before launching into his traditional stump speech.
The late play by Trump's campaign for a state like Virginia is a quixotic one. While the state has gone for both parties in recent elections, Clinton has led Trump there in nearly every poll conducted since the beginning of the campaign. Clinton currently maintains an edge of 6 points in the state, according to the final poll from the Wason Center for Public Policy.
Some in the crowd said they believed Trump could turn Virginia red again. Others, however, were less enthusiastic.
"Northern Virginia is so blue," said Krista. "Even with this huge turnout, I just don't see it. He's been down in the polls, and all that. I don't think he's going to win Virginia."
"I'm hoping it'll be like Brexit," added Jordan, referring to the United Kingdom's vote to leave the European Union. "I'm just hoping the silent majority will rise up and say 'no more.'"
Before You Go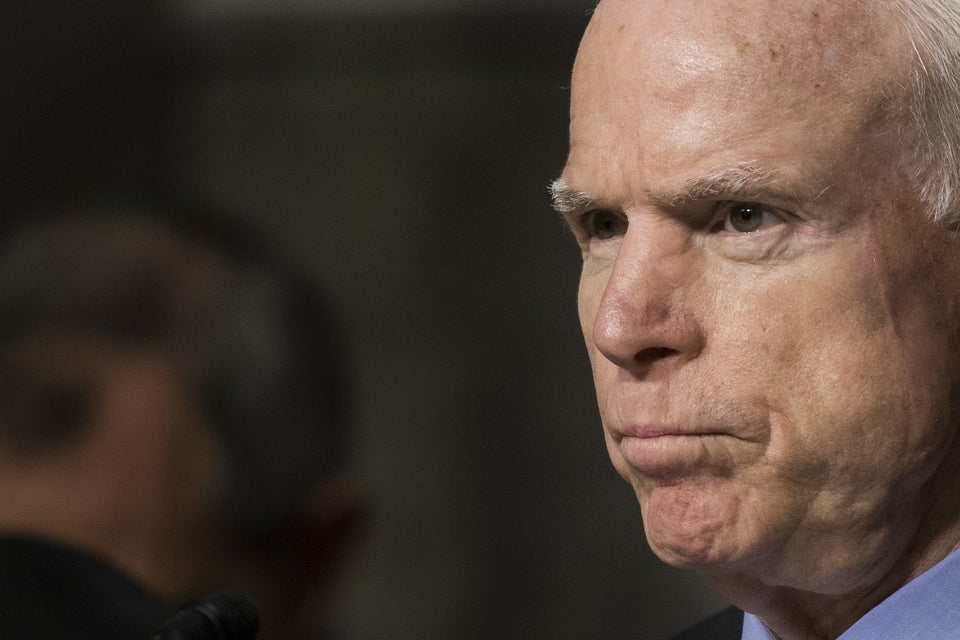 Republicans Who Have Withdrawn Their Support For Donald Trump
Popular in the Community