He told a group of evangelical leaders that he doesn't believe there is enough public information about Clinton's religious beliefs.
"She's been in the public eye for years and years, and yet there's no, nothing out there. There's like nothing out there," he said. "It's going to be an extension of Obama, but it's going to be worse, because with Obama you had to have your guard up. With Hillary you don't and it's going to be worse."
Marjorie Dannenfelser, who attended the meeting with Trump, agreed that Clinton hadn't spoken publicly enough about her faith. She told The Huffington Post that Clinton has had "very little public conversation about our faith ... and how it affects our policy decisions."
Ken Blackwell, another meeting attendee, said he questioned Clinton's "ability to defend [his] right" to practice his faith.
A simple Google search shows that Trump is wrong about there being "very little" publicly available information about Clinton's faith. The presumptive Democratic nominee is a Methodist who in 2007 said she carries a Bible in her purse.
"I am a person of faith. I am a Christian. I am a Methodist. I have been raised Methodist. I feel very grateful for the instructions and support I received starting in my family but through my church," she said during a campaign appearance in Iowa in January.
"My study of the Bible, my many conversations with people of faith, has led me to believe the most important commandment is to love the Lord with all your might and to love your neighbor as yourself, and that is what I think we are commanded by Christ to do," she continued.
Clinton has also described faith as the "background music" to her life and has spoken about how her youth minister inspired her to get involved in public service. She has also reported been influenced by a popular Methodist expression: "Do all the good you can, by all the means you can, in all the ways you can, in all the places you can, at all the times you can, to all the people you can, as long as ever you can."
Trump himself has had a few missteps when it comes to referencing religion. In January, he referred oddly to a book of the Bible as "Two Corinthians."
This article has been updated to include comments from meeting attendees.
Andy Campbell contributed reporting.
Before You Go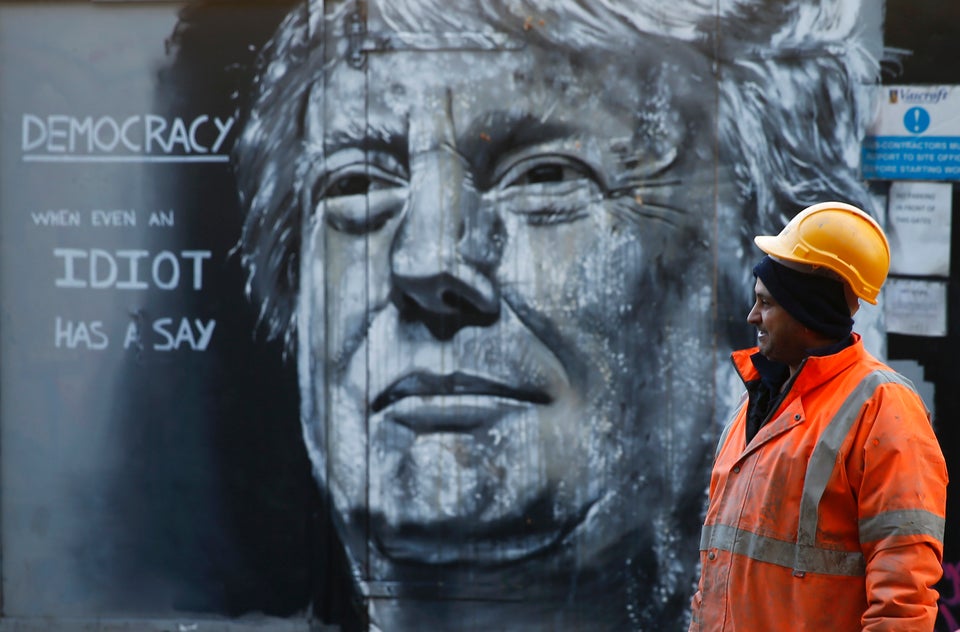 Anti-Trump Street Art From Around The World
Popular in the Community