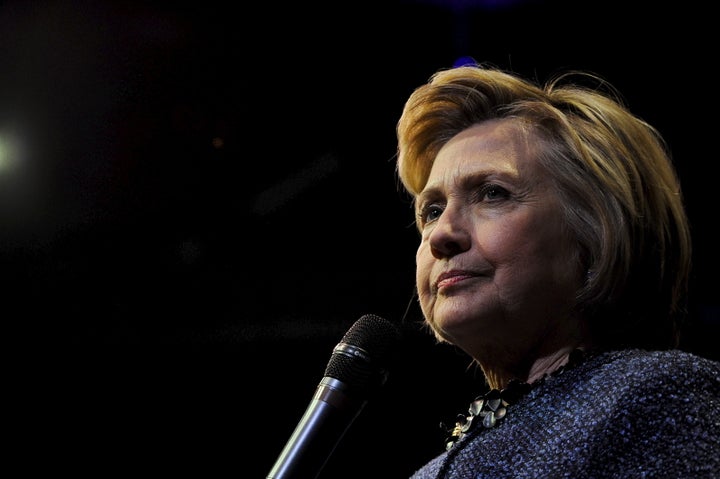 In the wake of three potential terrorism-related incidents in New Jersey, New York City and Minnesota over the weekend, Republican presidential nominee Donald Trump has trotted out his common refrain of getting tough on terrorism. "Hillary Clinton's weakness while she was Secretary of State, has emboldened terrorists all over the world to attack the U.S., even on our own soil," Trump argued in a Facebook post on Monday. 
But most Americans aren't buying this type of rhetoric. Polls show Clinton maintaining a slight edge over Trump when it comes to which major-party nominee voters trust on terrorism.
Clinton leads Trump 49-45 percent among registered voters when it comes to who would do a "better job of handling terrorism and national security," according to a new CBS/New York Times poll. Likewise, a new ABC News/Washington Post poll shows Clinton leading Trump by 9 points among Americans asked who they trust more to handle terrorism. That's the same margin by which Clinton led in a late-August Fox News poll. Most August polls showed Clinton leading on the topic.
One poll did find Trump doing better: A September CNN poll found that 51 percent of registered voters think Trump would handle terrorism better than Clinton, who wins the confidence of 45 percent of Americans. In May, Clinton held a 5-point lead over Trump when CNN asked registered voters the same question. 
Like any other controversial topic in an election year, the partisan divide on this issue is quite strong. Eighty-eight percent of Democrats in the September CNN poll said Clinton would handle terrorism better, while 90 percent of Republicans said the same of Trump. The ABC/Washington Post and Fox polls reported similarly polarized results.
It is still too early to determine if the events of the weekend will give either candidate a boost in support ― at least until new polling data is published. But Trump's harsh rhetoric hasn't worked in the past.
Americans did not approve of the he responded to the mass shooting at a nightclub in Orlando, Florida, in June, according to an ABC News/Washington Post poll: 46 percent believed that Clinton responded better than Trump, while only 28 percent felt that way about Trump. In that same poll, 50 percent of Americans said Clinton would best handle terrorism while only 39 percent put their faith in the GOP nominee.
REAL LIFE. REAL NEWS. REAL VOICES.
Help us tell more of the stories that matter from voices that too often remain unheard.
BEFORE YOU GO
PHOTO GALLERY
New York City Explosion