Donald Trump has released an ad aimed at winning over Indian-American voters, and it's... well... just watch above.
The ad opened with a greeting for Diwali ― the Hindu festival of lights, which starts this weekend ― yet also included an image of the 2008 Mumbai terror attack. Trump then vowed to defeat "radical Islamic terrorism" and even attempted a few words in Hindi.
"Ab ki baar Trump sarkaar," he said in the clip, which appeared to have a jump cut toward the end of the phrase. The Washington Post noted that the phrase was similar to the one used by Indian Prime Minister Narendra Modi during his campaign: "ab ki baar Modi sarkaar," which means "this time, a Modi government."
Shalli Kumar, chairman of Trump's Indian-American Advisory Council, told BuzzFeed News that the ad was airing on Indian-American channels 20 times a day.
The BBC spoke to several people on the streets of Delhi to see what they thought about the ad, and most weren't impressed.
"I thought the U.S. was a developed country, but after seeing this man come this far, I am having serious doubts," Kriti Kakkar was quoted as saying.
"Are you sure this is not some spoof video?" asked Raymon Singh. "If this is a real video, then it just proves that he is a man of contradictions. He first berates immigrants and then tries to woo Indian-Americans."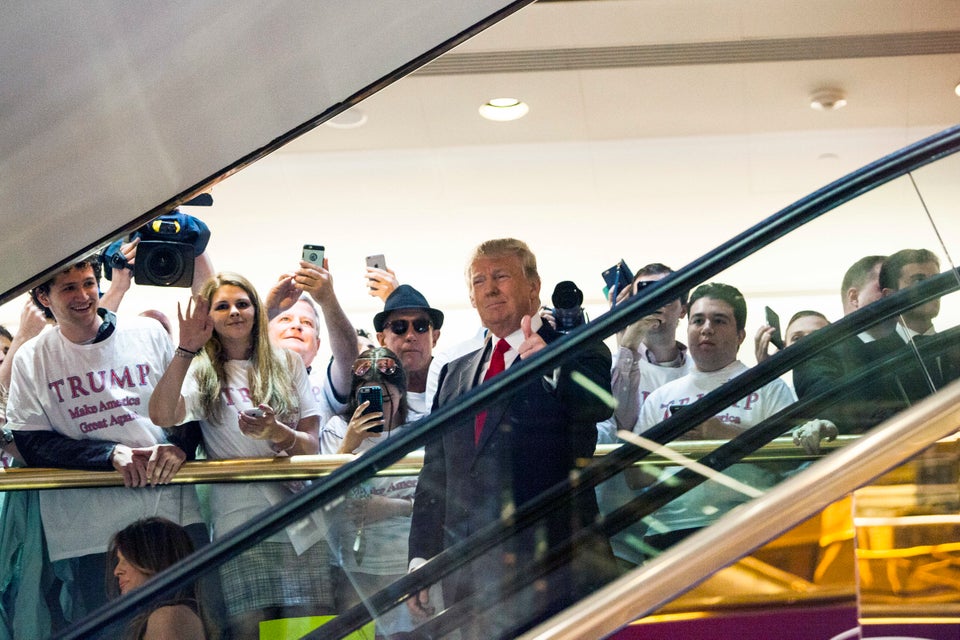 Best 2016 Election Photos
Popular in the Community