A German-born U.S.-based man who posted a scathing letter to Twitter directly addressing Americans about GOP presidential nominee Donald Trump has hit out against his critics.
Under the pseudonym Johan Franklin, he penned an open letter from "The people of Germany," which clearly draws parallels between Trump and Adolf Hitler:
"I've been following the run-up to the election on Twitter for a while, and it sometimes made me physically sick," the letter's author, who works in IT in San Diego and still owns a home in Germany, told the Huffington Post UK. "It started to remind me of all the times I had to defend my country's reaction to what happened from 1933 to 1945."
"I've been following the run-up to the election on Twitter for a while, and it sometimes made me physically sick."
The letter, which received a lot of positive feedback, has been retweeted thousands of times thanks in part to the hashtag #beentheredonethat that appears at the bottom of the graphic:
Even author J.K. Rowling gave the post a magical boost on Nov. 6, sharing it with her 8.5 million followers.
But the letter also invited strong criticism:
Some even speculated that it was created by the Clinton campaign, prompting the author to write a follow-up letter titled "Dear Internet."
In it he clarifies that he wrote the letter, is German and does not work for the Clinton campaign. He also takes a few jabs at Trump supporters, writing:
I've received many nice messages along the lines of "I HOPE YOU DIE!!" Rest assured, dear Trump followers, the possibility of me dying is very, very high. And seeing that most of you must be in your early teens (judging from the rest of your messages), you'll be dancing on my grave.
The post's author goes on to agree that he cannot speak for all Germans, but feels that from what he has gauged on German news sites and social media, he is echoing many Germans' sentiments, writing:
Whenever I traveled outside Germany in the past, I've often been asked how the German people could have fallen for Hitler back in the 30s and 40s. "How could your people NOT have known?" they asked. I don't get that much question much lately.
But do Germans truly believe Trump is a reincarnation of Hitler?
Thomas Weber, a German historian and professor at the University of Aberdeen in Scotland, told The Washington Post that the consensus among Germans is that while Trump is unelectable, he certainly is not Hitler 2.0.
"For Germans Adolf Hitler is the symbol for all the crimes their country has committed," Weber told the Post. "Nobody can ever be as evil as Hitler was."
Franklin does concede in his second letter, "Dear Internet," that he compared Trump to Hitler to "stir attention." But also emphasizes that the way both gained power is comparable, writing that Hitler and Trump "amassed followers around them despite so many telltale signs that all is not right."
Donate below to support women, Latinos, Muslims and other groups Donald Trump has insulted.
Support HuffPost
The Stakes Have Never Been Higher
Related
Before You Go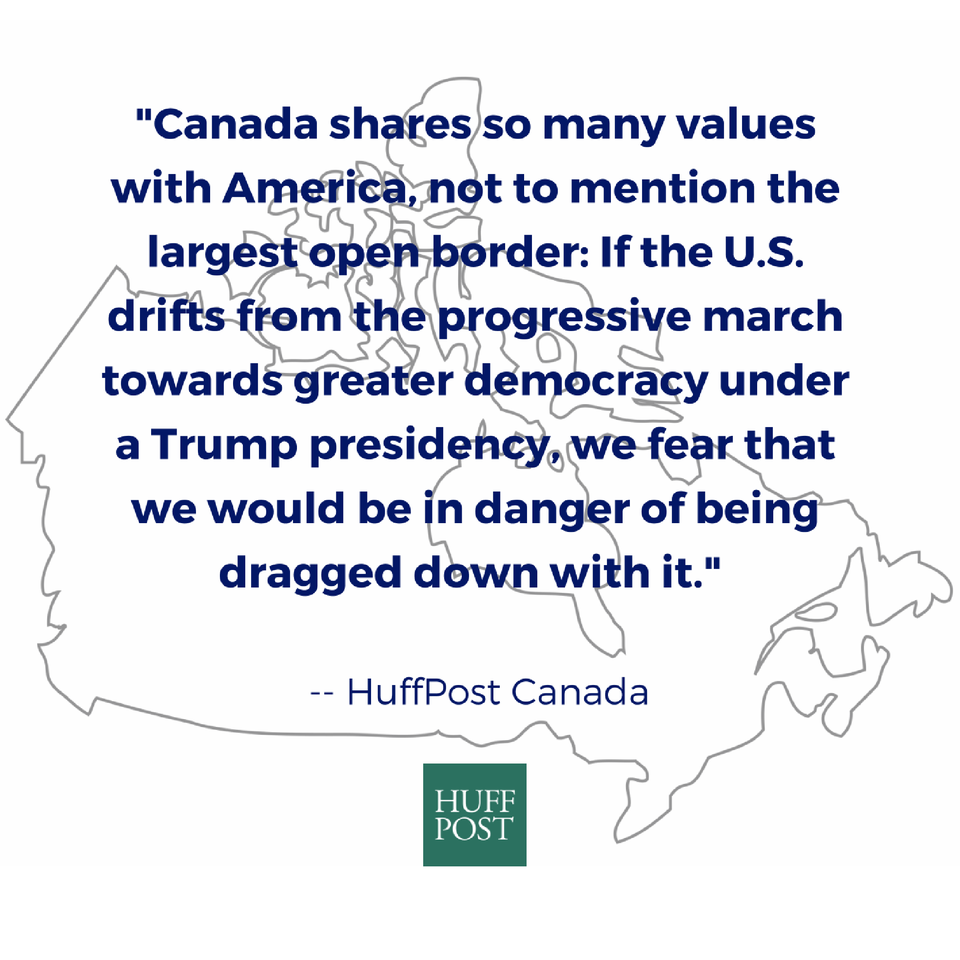 This Is What The World Finds Scariest About Trump
Popular in the Community