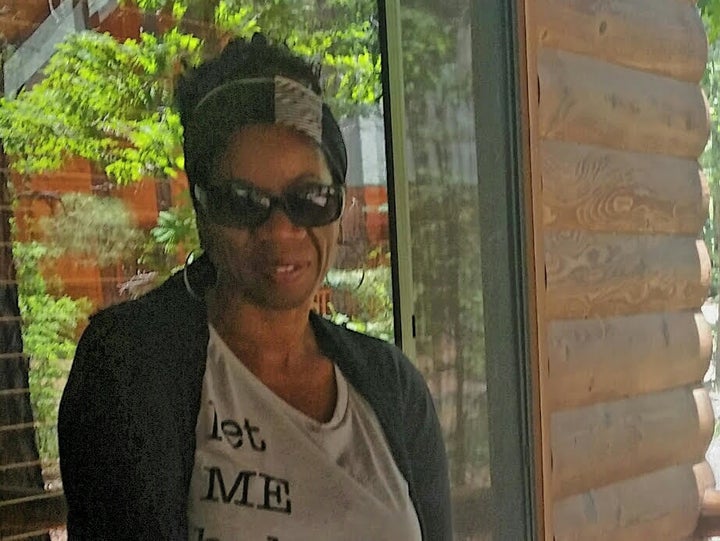 Amidst the disproportionate HIV/AIDS rates in communities of color, the Trump administration's platform of bigotry coupled with the systematic divestments in the health of people of color, particularly Black women, is appalling.
These rates are particularly disconcerting when we consider the recent attacks on health care and sexual and reproductive health services, as well as the significant reductions in HIV/AIDS prevention and research.
Trump's characteristically uninformed discussion of reproductive health coupled with Pence's "militant agenda against women, against the poor, against immigrants" form part of the predatory political leadership that reigns. The administration has launched the most notorious attacks on reproductive rights and health care. Among its recent proposals are the decisions to reduce federal funding for health care and repeal Affordable Care Act (ACA), also known as Obamacare, which has provided approximately 20 million uninsured adults with health insurance coverage, funded AIDS service organizations, and has made contraception free, relieving poor and marginalized women of a major financial burden. The House Republicans' recent efforts to repeal ACA include proposals to roll back the Medicaid expansion, eliminate the federal requirement to cover maternity care, and defund Planned Parenthood (which offers crucial preventative services such as STD testing and screenings for cervical and breast cancer).
American approaches to Black health take a frightening dimension as we consider the consequences of rolling back expansions of Medicaid. Medicaid is the largest source of public insurance for people with HIV that provides medical treatment for and covers more than 40% of people with HIV in care. Its expansion under ACA offer subsidies to help families purchase health insurance, guarantee coverage for people with pre-existing conditions such as HIV, and fund HIV testing and funding prevention. Women living with HIV can now receive housing, childcare, and nutrition support alongside treatment and prevention services.
ACA was particularly groundbreaking because, as recently reported by Carl Schmid, deputy executive director of the AIDS Institute: it provided states with "the option to expand their Medicaid program so that low-income individuals, no matter their health status, can receive health care." Prior to ACA, low-income, childless adults with HIV (which is not considered a disability) had to progress to AIDS to become eligible for Medicaid.
Alongside the recent attempts to repeal ACA are growing reductions in spending on HIV/AIDS prevention and research, which are respectively 3% and 8% of the U.S. federal budget for HIV/AIDS. Between 2012 and 2017, funding for the CDC Domestic Prevention and Research decreased by approximately $34 million. These divestments reduced crucial preventative services such as HIV screening and HIV care and treatment, as well as other services that include STD, hepatitis B tests and vaccines, and alcohol and substance use counseling.
These draconian measures and divestments in HIV/AIDS prevention and research reveal a harsh reality: the bodies and lives of Black and brown women, particularly those who are poor, transgender, disabled, and/or living with HIV are unworthy of investments in public resources necessary to sustain their functionality on even the most basic level.
The repeal is deadly because it not only threatens to decrease the amount of people with health insurance coverage by 24 million, but it also undermines efforts to curtail the HIV/AIDS epidemic, particularly in under-resourced communities of color and in states with restrictive laws where access to health care is poor.
For instance, in spite of its critical patient protections it provides for low-income HIV-positive people, the disabled, and the elderly, ACA's benefits is uneven and conditional as Medicaid expansion under ACA remains optional for states. Of the 17 states that have not opted to expand their Medicaid programs, most are in the South – the region that spent the least on each member of the traditional Medicaid program and has the most restrictive Medicaid eligibility policies. Alongside the increasing HIV/AIDS rates among low-income Black women in the region are the intersecting challenges of intergenerational poverty, underemployment, and poor access to quality care, which coalesce to create an alarming reality: the South now accounts for an estimated 44 percent of all HIV diagnoses in the U.S., despite having only about one-third (37%) of the overall U.S. population.
The parallel trends of reduced access to quality healthcare and intense discrimination coupled with the increased socioeconomic declines and rates of poor health have exacted a devastating toll on communities of transgender women of color. As noted by HIV/AIDS advocate and educator Steven Thrasher, "if Republicans failed to keep the Obamacare provisions which allow people with pre-existing conditions to buy insurance without discrimination," stigma will likely increase, which will strengthen the likelihood of transmissions among the partners of people in this population.
It is precisely this lack of understanding of the intersectional health experiences of Black women and transgender women of color that lead to culturally uninformed, non-sustainable, and ineffective approaches to HIV/AIDS locally and nationally. The ongoing divestments in health will strengthen the inequalities magnified by the epidemic, generating a ripple effect on other expensive health problems that result from being uninsured, chronically ill, stigmatized, and/or too sick to work to sufficiently support oneself and family.
As casualties of the state and perpetually expendable bodies, HIV-positive, low-income Black women and transgender women of color are left to linger with their suffering as they carry the unequal distribution of risk for poor HIV-related health.
The lives of women in general, and Black women in particular, are on the line in political battles where money and ideology eclipses truth and reality. The colossal failures of government interventions to effectively address HIV/AIDS among these populations beg a critical question: How do you get governments and people to do the right thing?
The response to this question rests in our ability to apply our research skills, medical tools, and advocacy work to critical decision-making processes. It lies in our potential to mobilize broad alliances and coalitions in ways that can energize the enduring charge against HIV/AIDS in our streets, classrooms, institutions, courtrooms, and administrations.
That's the only way to can all live quality lives.
Popular in the Community