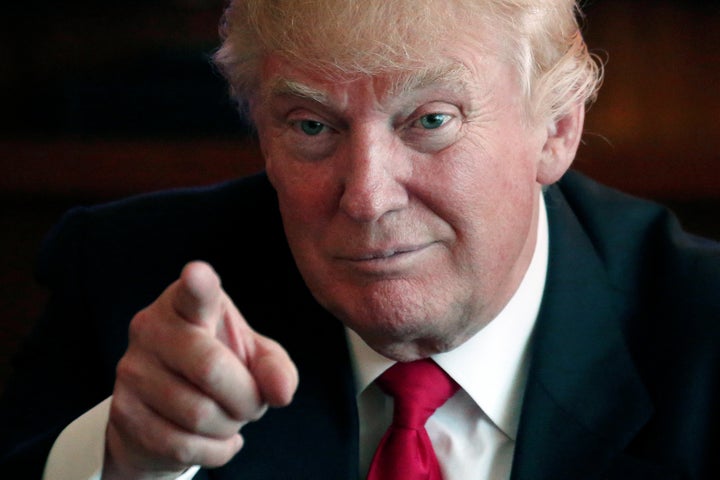 WASHINGTON ― The hotel workers who fought President-elect Donald Trump in Las Vegas for the past two years emerged with a union contract on Wednesday, in a victory that helps open the door for their colleagues at Trump's new hotel in Washington, D.C., to unionize as well.
According to the union, Unite Here, the Trump International Las Vegas agreed to a four-year deal that brings to a close an ugly fight in which federal officials accused Trump's team of union-busting. Without releasing details, the union said the contract includes annual pay raises, pension contributions and family health care for the hundreds of housekeepers and food service workers at the Vegas site.
In a separate agreement with the union's Washington, D.C, local, the new Trump International in the nation's capital said it would permit an "orderly organizing campaign" at the site, according to Unite Here. Such an agreement suggests workers in D.C. might have an easier road toward unionization and a first contract if they pursue it.
After an acrimonious public battle, the union applauded the Trump International in Las Vegas for coming to the table, saying they look forward to a "mutually productive and peaceful" relationship. Eric Danziger, the chief executive of Trump Hotels, issued a statement alongside the union saying Unite Here is "an important partner" in D.C.
"We share mutual goals with the Union, as we both desire to ensure outstanding jobs for the employees, while also enabling the hotel to operate successfully in a competitive environment, and to establish a reputation as one of the finest hotels in the world," Danziger said.
It isn't clear what role, if any, the president-elect played in the dispute or its resolution. The Vegas workers and their union roasted Trump throughout his presidential campaign, arguing that his hotel's stonewalling on a first contract ran counter to his claims that he was worker-friendly. The Vegas hotel is a partnership between the Trump Organization and Trump's friend Phil Ruffin, a casino mogul.
As The Huffington Post reported in July, Trump's hotel spent over half a million dollars on consultants whose job is to dissuade employees from unionizing. The general counsel of the National Labor Relations Board filed charges against the hotel alleging that management retaliated against pro-union employees. Some of those charges were later settled, and any outstanding ones would presumably be put to bed now that workers have a contract.
Popular in the Community