A New York City judge has issued a protective order that limits what evidence Donald Trump can share publicly in relation to his ongoing criminal case after prosecutors argued he risked misusing it.
Any evidence presented to Trump's legal team "shall be used solely for the purposes of preparing a defense in this matter," the order states. Evidence cannot be shared "in any form or by any means" online or on social media.
The order further bars Trump from reviewing sensitive evidence presented by prosecutors if he's not in the presence of his lawyers. He also cannot publicly disclose names and any other identifying information of personnel in the New York County District Attorney's Office ― "other than sworn members of law enforcement, assistant district attorneys, and expert or fact witnesses."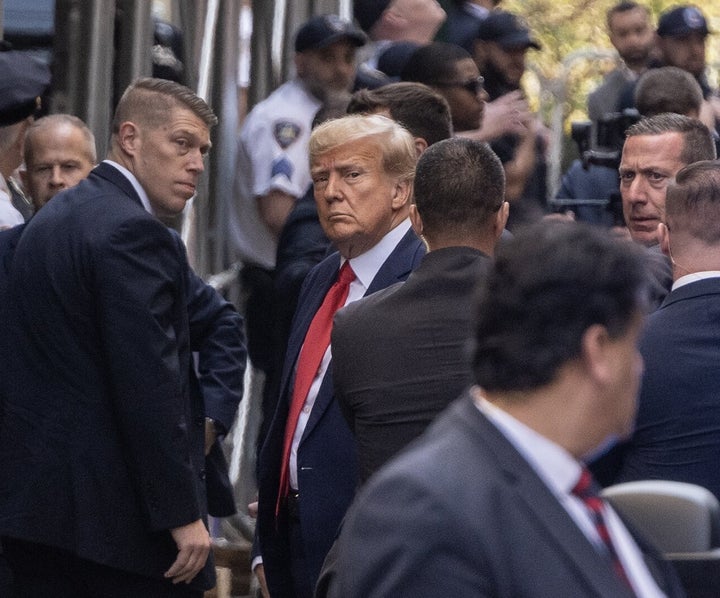 The case stems from payments made to adult film star Stormy Daniels during Trump's 2016 presidential campaign. Trump pleaded not guilty last month to 34 felony counts of falsifying business records.
Prosecutors had argued that the "risk" that Trump would use the evidence "inappropriately is substantial." Merchan agreed that "good cause exists for an order."
Trump's legal team had argued that a protective order would infringe on his First Amendment right "to freely discuss his own character and qualifications for federal office and the First Amendment rights of the American people to hear President Trump's side of the story," according to NBC News.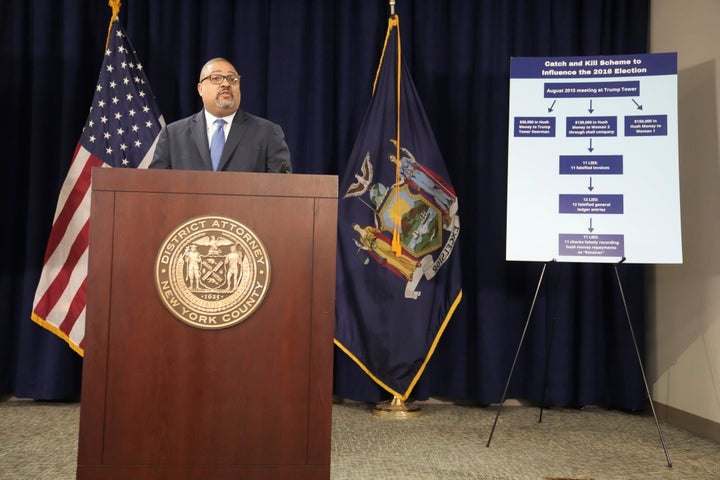 "Donald J. Trump has a longstanding and perhaps singular history of attacking witnesses, investigators, prosecutors, trial jurors, grand jurors, judges, and others involved in legal proceedings against him, putting those individuals and their families at considerable safety risk," McCaw said in her motion.
She also cited Trump's past handling of classified documents and the potential that he could "misuse grand jury and other sensitive materials here." Trump is facing a separate federal investigation over boxes of classified material that were recovered from his Florida home after he left the White House.
Trump's legal team did not immediately respond to HuffPost's requests for comment Tuesday.
Popular in the Community