A Los Angeles-based artist claims she was punched in the face over the weekend because her drawing of GOP presidential candidate Donald Trump shows him with a small penis.
Illma Gore, whose pastel "Make American Great Again" has been widely shared on social media, said a man attacked her Saturday near her LA home. The man drove up, got out of his black Honda Civic, hit her and yelled, "Trump 2016!" she wrote in an Instagram post with a photo showing her with a black eye. She said she wasn't seriously hurt.
Gore's nude portrait of Trump shows him with the wrinkles and folds befitting a 69-year-old man -- and a very small male sex organ. She said she debuted the drawing in February, before Trump defended his penis size at the March 3 Republican debate.
Gore, 24, insists the portrait wasn't necessarily calling out Trump on the size of his genitalia.
The work "was created to evoke a reaction from its audience, good or bad, about the significance we place on our physical selves," Gore wrote on her website. "One should not feel emasculated by their penis size or vagina, as it does not define who you are. Your genitals do not define your gender, your power, or your status.
"Simply put, you can be a massive prick, despite what is in your pants."
HuffPost's efforts to reach Gore have been unsuccessful.
WARNING: The painting can be seen below, but it leaves little to the imagination.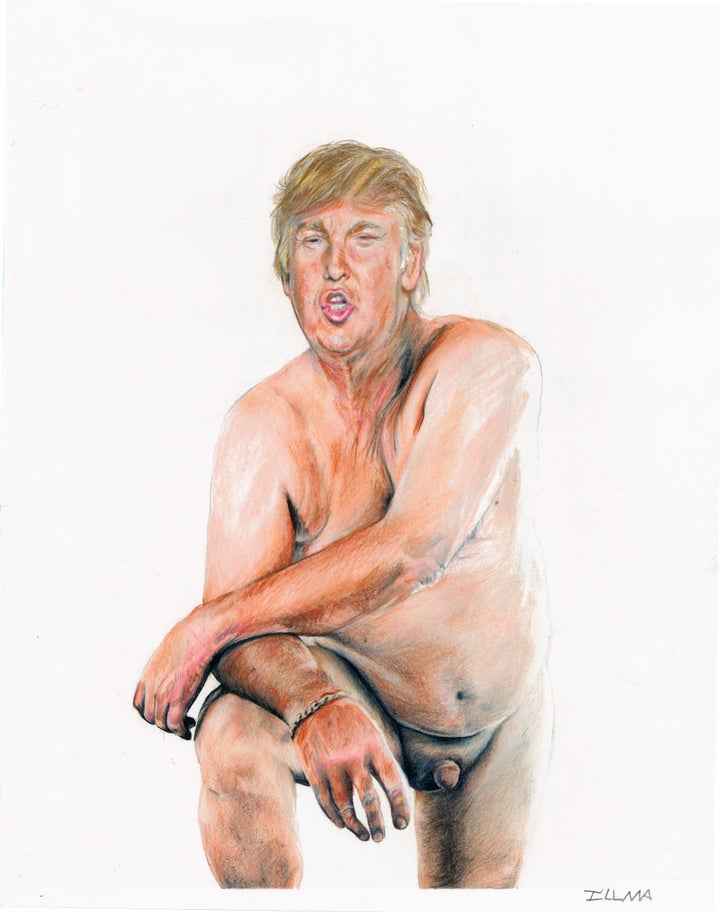 The print has been a popular attraction at London's Maddox Gallery since it went on display April 8.
The work has also aroused Trump supporters, who Gore claims have sent her death threats, according to he Independent. She also said someone claiming to be from Trump's team threatened her with a lawsuit if she sold it.
Gore said proceeds from the eventual sale of "Make America Great Again" will benefit Safe Place for Youth, a homeless shelter in Los Angeles, according to the Daily Dot.
Related
Before You Go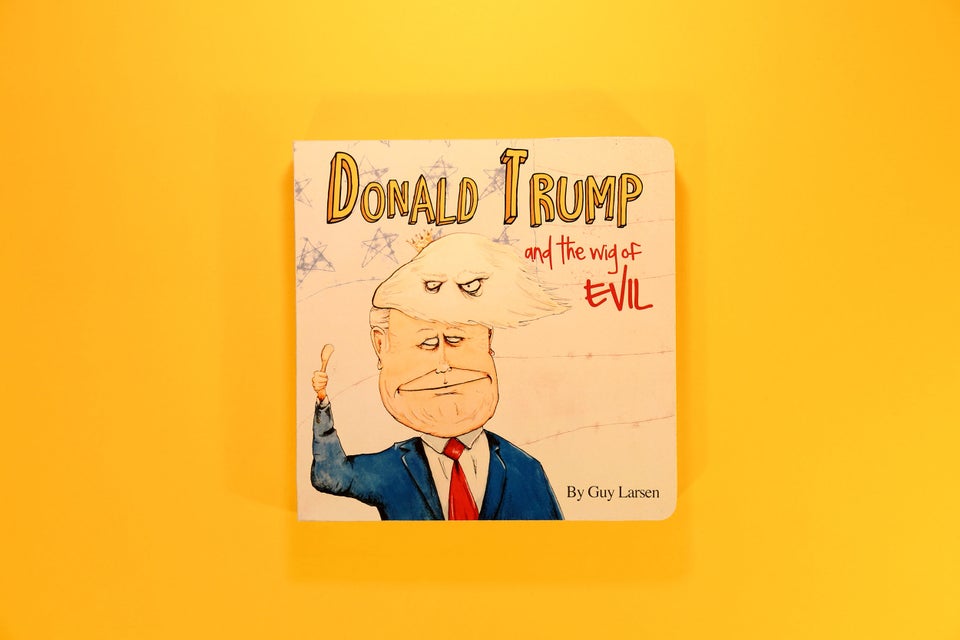 A Children's Book About Donald Trump's Hair That's Perfect For Bedtime
Popular in the Community