Donald Trump continues to defend his offensive comments about illegal immigration and border security, claiming in an interview published on Sunday that it was "okay" for him to have described undocumented immigrants as "rapists."
"It is a very rough word. It's okay to use," Trump told Costa, referring specifically to the word "rapist."
When Trump kicked off his presidential campaign last month, he alleged that undocumented immigrants crossing the border from Mexico were "people that have lots of problems, and they're bringing those problems with us. They're bringing drugs. They're bringing crime. They're rapists. And some, I assume, are good people."
In the interview with Costa, the real estate billionaire blamed Democrats for seizing on the comments.
"It wasn't a big part of my announcement speech -- a small paragraph," Trump said. "The Democrats and the enemies lined up and they criticized me for one line where I said Mexico is sending -- I said Mexico is sending. I didn't say people are coming over and they're bad people."
Many Republicans, fearing that Trump has damaged the party's chances of winning over Hispanic voters, have tried to distance themselves from his incendiary comments. Party chair Reince Priebus reportedly called Trump and asked him to "tone down" his rhetoric.
On Sunday, fellow 2016 hopeful Sen. Lindsey Graham (R-S.C.) called for Priebus and other party leaders to go further and publicly denounce Trump.
"I think he is a wrecking ball for the future of the Republican Party with the Hispanic community and we need to push back," Graham told CNN.
Despite the widespread criticism, Trump continued his anti-immigrant ramblings at events in Phoenix and Las Vegas over the weekend.
Trump also used the interview with the Post to defend his use of the term "silent majority" to describe the Republican Party's conservative base, a term popularized by former President Richard Nixon in the late 1960s.
"The silent majority today, they're going to vote for Trump," he said. "Remember, many Republicans didn't vote for Mitt Romney. He didn't inspire people. They're going to vote for me. And I'll also get the Hispanics, you watch."
Read the whole interview here.
Before You Go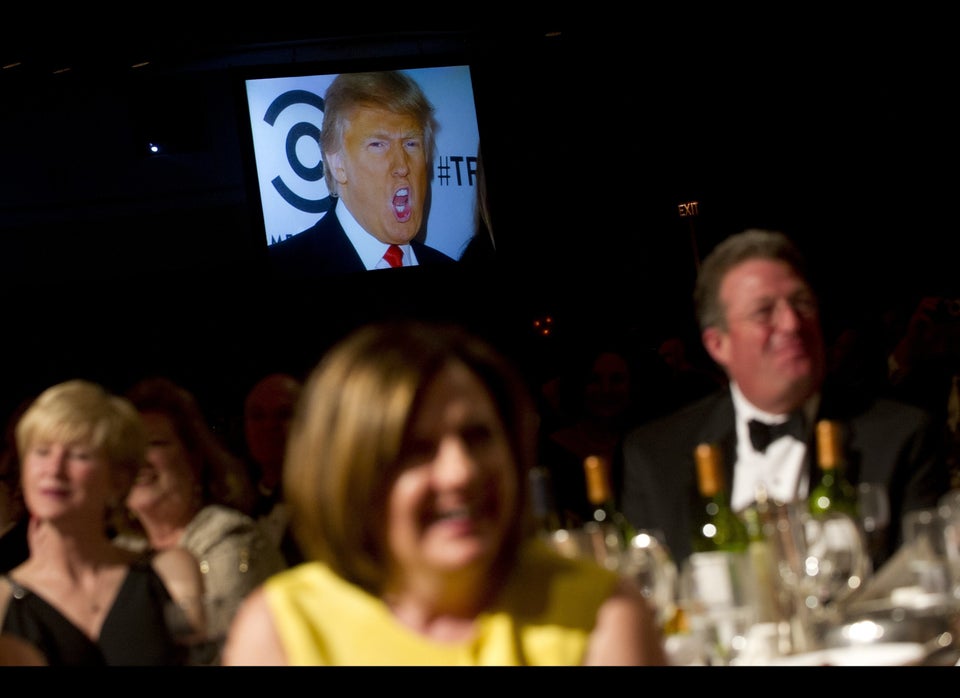 Donald Trump
Popular in the Community