The ceremony attracted fewer viewers than President Barack Obama's first inauguration, but more than the first swearing-in for President George W. Bush, according to the ratings agency.
Nielsen's estimate includes live coverage on 12 networks from approximately 10:00 a.m. to 6:00 p.m.
"From this day forward, a new vision will govern our land," Trump said in his inaugural address. "From this day forward, it's going to be only America first."
Trump predicted record-setting attendance for his inauguration, but huge crowds didn't materialize. Aerial photos showed a relatively empty National Mall, compared to an estimated 1.8 million people who attended Obama's 2009 inauguration, which is still the attendance record. Turnout for other presidents' inaugurations was much lower.
Many people also gathered in Washington on Friday to rally against the 45th president. Protesters clashed with police, injuring two officers, shortly before Trump took the presidential oath of office. More than 200 people were arrested. In a of couple cases, people vandalized nearby businesses.
On Saturday, people around the world demonstrated in solidarity with the Women's March on Washington, demanding that the Trump administration respect human rights and equality.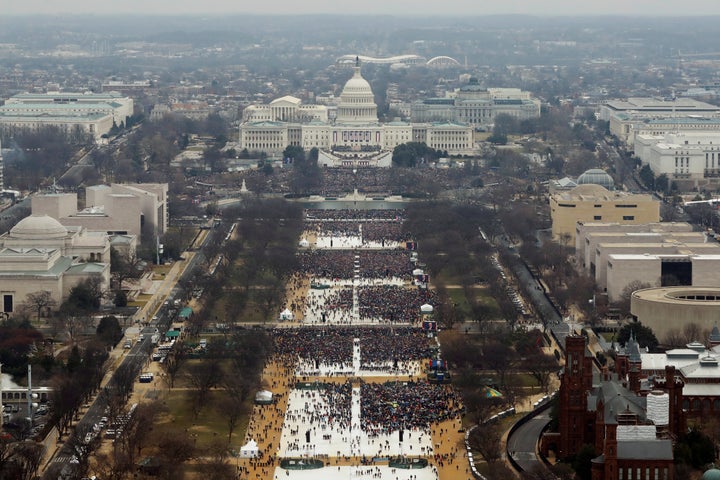 Trump's team faced a number of obstacles planning the inauguration festivities. While Obama's inaugural events featured celebrity guests and performances from the likes of Beyoncé, Trump reportedly struggle struggled to attract top entertainers.
Inauguration planner Tom Barrack defended the lack of A-listers as a conscious choice to instead "surround [Trump] with the soft sensuality of the place" for a "much more poetic cadence than having a circus-like celebration."
During a press conference earlier this month, Trump said the inauguration would feature "tremendous talent."
"We're going to have a very, very elegant day," he said. "I think we're going to have massive crowds because we have a movement."
How will Trump's first 100 days impact you? Sign up for our weekly newsletter to find out.
This story has been updated to reflect the rising number of arrests for Trump's inauguration.
Before You Go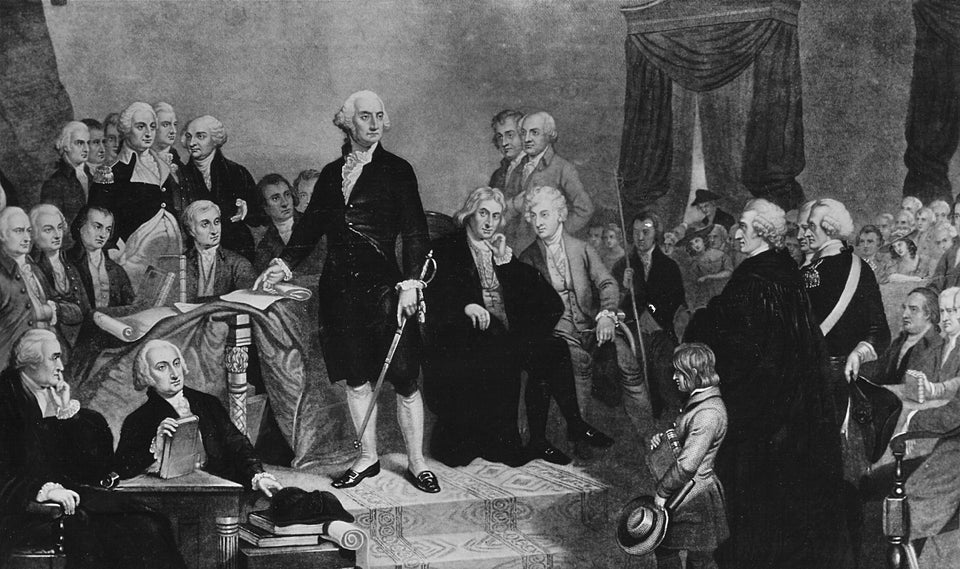 Presidential Inaugurations Over The Years
Popular in the Community