Despite pledging the opposite in September, GOP presidential candidate Donald Trump suggested Sunday that he wouldn't rule out a third-party run for president if he loses the Republican primary.
In a phone interview on ABC's "This Week," Trump dodged host George Stephanopoulos' inquiries into whether he would run as an independent now that a GOP operative has reportedly united efforts to edge Trump out of the race. According to a Wall Street Journal story Friday, "well-connected" members of the Republican establishment backing different candidates are joining forces to launch an anti-Trump campaign.
Trump, who signed a pledge in September promising to back the Republican presidential nominee and not to run as an independent if he doesn't win the nomination, avoided a yes-or-no answer when Stephanopoulos asked if the GOP operative is making him reconsider that pledge.
"Well, we'll see what happens. It will be very interesting. But I'm leading in every poll by a lot. It's not even a little bit anymore. It's a lot," he said before launching into details about what large crowds he draws.
When Stephanopoulos pressed him for a straight answer, Trump was slightly more forthcoming.
"We'll see what happens," Trump said. "I have to be treated fairly. You know when I did this I said I have to be treated fairly. If I'm treated fairly, I'm fine. All I want to do is [have] a level playing field."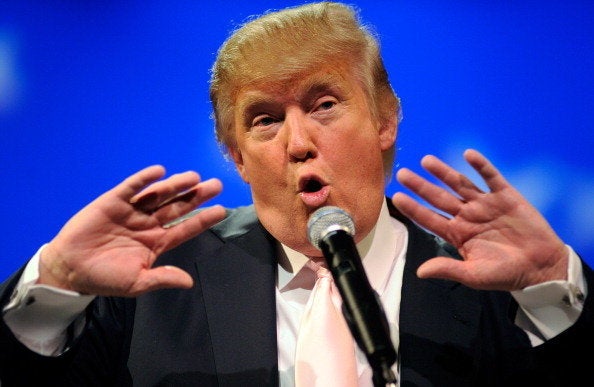 The Faces of Donald Trump
Popular in the Community