Protesters and supporters of Republican presidential hopeful Donald Trump faced off once again, this time in Indiana ahead of Tuesday night's primary election.
In a video posted by TYT Politics, anti-Trump protesters can be seeing chanting "loser!" at supporters entering a Trump event Monday evening. The protest remained relatively civil compared with incidents at several other Trump events this year.
One anti-Trump protester, who said she is the granddaughter of refugees, said "we have so much that we're going to lose if Trump wins."
"I'm going to do anything so I can tell my grandkids, tell my children I did as much as I could to make sure he wouldn't be president," she said.
Before You Go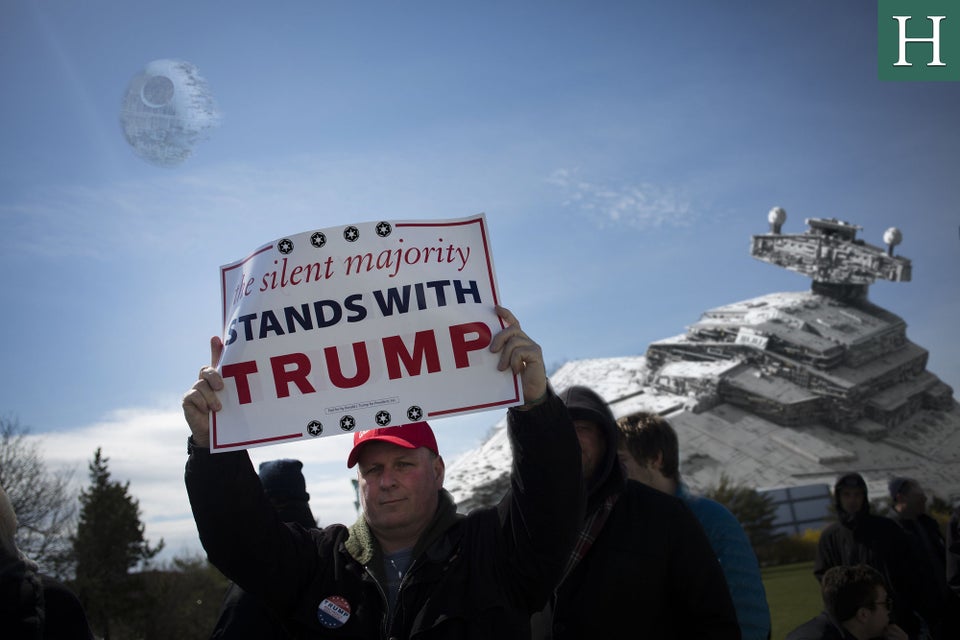 Darth Vader Has Nothing On Donald Trump
Popular in the Community