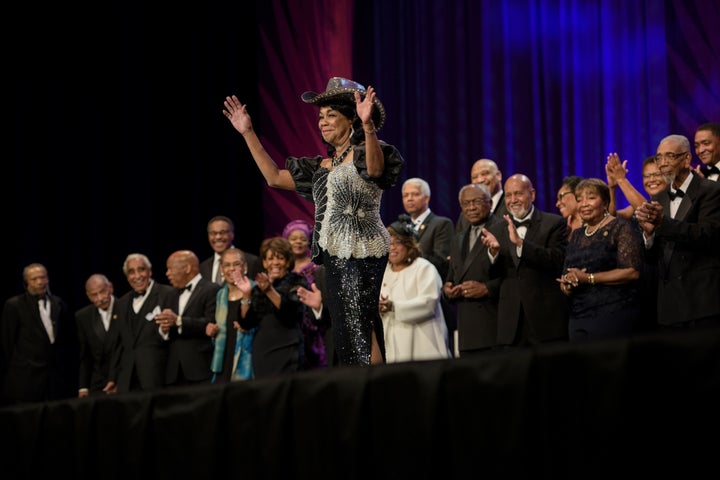 WASHINGTON ― Donald Trump opponents have been urging Democrats since the day after the election to offer the incoming president nothing but across-the-board resistance to his agenda. Anything else, the argument goes, is tantamount to an endorsement of racism, misogyny and Islamophobia.
Liberal magazine writers have been particularly outspoken in support of the strategy of all-out opposition, arguing that only complete obstruction will drive Trump's approval numbers low enough for Democrats to capitalize, whereas bipartisan cooperation will only make him more popular. "Charles Schumer is leading Democrats to their doom," warned New York magazine's Jonathan Chait, slamming the incoming Senate minority leader for pledging to work with Trump on an infrastructure bill. Slate's Jamelle Bouie warned that Democrats who collaborate "run the real risk of being co-opted, of bolstering the political prospects of ethno-nationalism in the name of a broad 'populism' that isn't actually at play. An infrastructure bill doesn't outweigh the impact of Trump's attacks on communities of color, even if it's influenced by the left. Communities of color need physical and economic security."
The people who represent those communities of color, however, are much more ready to make a deal. The Huffington Post spoke with 11 of the 45 members of the Congressional Black Caucus in the House of Representatives and found the vast majority skeptical but willing to work on an infrastructure bill with Trump, even if Trump cuts House Minority Leader Nancy Pelosi and her lieutenant, Rep. Steny Hoyer (D-Md.), out of the process.
"The biggest mistake Obama made was trying to work directly with Boehner and Cantor. He should've gone straight to the Tuesday Group," said Sam Geduldig, a lobbyist who is one of K Street's top donors to the GOP, referring to a group of moderate House Republicans that has since dwindled. "My firm and our clients are looking at this as an opportunity to team with black lobbyists and black caucus members to put together a coalition and work with the rank and file to bypass Pelosi and Schumer. We know Trump won't make the same mistake as Obama."
Moses Boyd, a Democratic lobbyist and former senior Senate Democratic aide, said that he wasn't advocating bypassing Democratic leaders but does believe the CBC could play a pivotal role if Trump approached them. "If he's serious, then we're serious," said Boyd, who has worked on lobbying campaigns with Geduldig. "I believe there's an opportunity to push critically needed infrastructure investments, particularly in the inner city."
William Lacy Clay Jr., who represents St. Louis, perked up at the thought of Trump bypassing Democratic leadership and working directly with the CBC. "He's got my attention, if that's their approach. I don't have a problem with it," he said, adding that St. Louis, being a transportation hub at the center of the country, has a number of infrastructure needs.
"One in particular is the merchant's bridge, which carries a lot of train traffic over the Mississippi. So if that's their approach for 2017, I'm all in," Rep. Clay said.
"If he's serious, then we're serious. I believe there's an opportunity to push critically needed infrastructure investments, particularly in the inner city."
Emanuel Cleaver (D-Mo.), who represents parts of Kansas City, advised Trump not to try to cut side deals but added that the CBC's founding motto, formulated by Lacy Clay's father, may become relevant. "It is worth Mr. Trump knowing the motto of the Congressional Black Caucus, written several decades ago by William Clay: 'We have no permanent enemies, no permanent friends, only permanent interests.' But it's not going to be easy to trust someone who has almost blatantly sent out a message of 'I don't care about you guys,'" Cleaver said. "To be sure, there isn't a single person in our caucus who thinks that the president was extending an olive branch when he nominated Sen. [Jeff] Sessions, nor when he selected Mr. [Steve] Bannon."
Bannon, who claims to have worked to establish Breitbart.com as a home for the "alt-right," which was coined as a more palatable term for white nationalism, sees the infrastructure package as a way to cleave black and brown voters from Democrats. "I'm not a white nationalist; I'm a nationalist. I'm an economic nationalist," Bannon, who is Trump's chief strategist, told The Hollywood Reporter. "I'm the guy pushing a trillion-dollar infrastructure plan. With negative interest rates throughout the world, it's the greatest opportunity to rebuild everything. Shipyards, ironworks, get them all jacked up."
"If we deliver, we'll get 60 percent of the white vote and 40 percent of the black and Hispanic vote, and we'll govern for 50 years," Bannon boasted.
Cleaver said the CBC would be willing to talk. "Now, if there are things the next president wants to do that matches our agenda, then you'll find the CBC working with the next president. For example, if he genuinely wants to do transportation, if he genuinely wants to do criminal justice reform, he's going to find a receptive ear from the Congressional Black Caucus and Hispanic Congressional Caucus."
Danny K. Davis, who represents Chicago, said he was skeptical Trump would go that route but that if he did, he'd be ready to talk. "Any conversation would have to include the allness of America," he said, noting that his district includes many areas that would not typically be thought of "as part of black need."
"Now what I would be open to is a conversation about our 10-20-30 plan that we've been pushing. Which means that you take 10 percent of your appropriations and put them in areas where 20 percent of the population has been living at or below the poverty level for 30 years. I'd be delighted to have that conversation," Rep. Davis said.
Outgoing Senate Minority Leader Harry Reid of Nevada wasn't bothered by the suggestion Trump break protocol and cut out leadership. "If Trump thinks he can get the infrastructure bill by going to the CBC, good. Those are all my friends. I want infrastructure. However he gets it done, he should get it done," Reid said.
Rep. G.K. Butterfield (D-N.C.), formerly the chairman of the CBC, said it "would be a mistake for any president to bypass the minority party in the Congress."
"I'm not suggesting that he should exclude the Congressional Black Caucus," he added. "You start your negotiations with the leaders of the Democratic Party and Democratic caucus, but certainly we want to be a part of the conversation."
He has a list of upgrades his district needs, including "water and sewer systems that are over 100 years old. I don't know how you define infrastructure. Some people would put schools into infrastructure, and if that is the case we have schools that need to be brought into the 21st century. We have a lot of dilapidated and boarded-up housing that is contributing to the blight in the community. These boarded-up houses need to be demolished."
"I don't think there's going to be any daylight between the CBC and the Democratic caucus. "That kind of divide-and-conquer strategy is not smart for us," said Rep. Hank Johnson (D-Ga.).
Others were skeptical that Trump would come forward with anything useful to negotiate over ― and, indeed, Paul Krugman and others point to signs that it may just be one more grift anyway. "It would be interesting to see if he even proposes something," said Rep. Joyce Beatty (D-Ohio), saying she doubted "he would propose something that is helpful to Democrats or our core values, since I've not seen that with his appointments, I've not seen any apologies for the things that he has said that affect me personally as a female and an African-American. I get that he is the president-elect, and maybe if he acts like that and sends us something, we'll take it from there."
Cedric Richmond, a Louisiana Democrat, is the incoming chairman of the CBC. He said it was too early to say whether he'd say yes to direct talks with Trump. "I have not talked to him, so I have no idea, to tell you the truth. And the caucus has not seen anything or been presented with anything, or [been] contacted in any way, so it's really just hypothetical right now. It's not a yes. It's not a no. You know, we'll see what he does."
Popular in the Community