President Donald Trump seemed to confirm for the first time Friday that he's being investigated for possible obstruction of justice and appeared to blame the Justice Department's number two official for the probe.
Rod Rosenstein, the deputy attorney general, appointed former FBI Director Robert Mueller as a special prosecutor in an investigation of alleged collusion between Trump associates and Russia in the 2016 election. Rosenstein made the appointment after Attorney General Jeff Sessions recused himself from the investigation for failing to disclose during his confirmation hearings that he met with Russian officials before Trump took office.
Trump fired former FBI Director James Comey in May after Rosenstein authored a memo advising him to do so.
Although the President has the power to remove an FBI director, the decision should not be taken lightly. I agree with the nearly unanimous opinions of former Department officials. The way the Director handled the conclusion of the email investigation was wrong. As a result, the FBI is unlikely to regain public and congressional trust until it has a Director who understands the gravity of the mistakes and pledges never to repeat them. Having refused to admit his errors, the Director cannot be expected to implement the necessary corrective actions.
But Trump has publicly said he was going to fire Comey regardless of Rosenstein's recommendation.
The Washington Post reported Wednesday that Mueller's investigation had extended to include whether Trump committed obstruction of justice after Comey testified that the president had asked him to drop an investigation into Michael Flynn, his former national security adviser.
Trump's tweet came after Rosenstein issued a statement Thursday evening pushing back on reports the president was under investigation.
"Americans should exercise caution before accepting as true any stories attributed to anonymous 'officials,' particularly when they do not identify the country ― let alone the branch or agency of government ― with which the alleged sources supposedly are affiliated," Rosenstein said. "Americans should be skeptical about anonymous allegations. The Department of Justice has a long-established policy to neither confirm nor deny such allegations."
ABC News reported Friday that Rosenstein has privately acknowledged he may need to recuse himself from the Russia investigation but has yet to seek a formal opinion on the matter.
This article has been updated with text from Rosenstein's memo and to note he has mentioned he may need to recuse himself.
Before You Go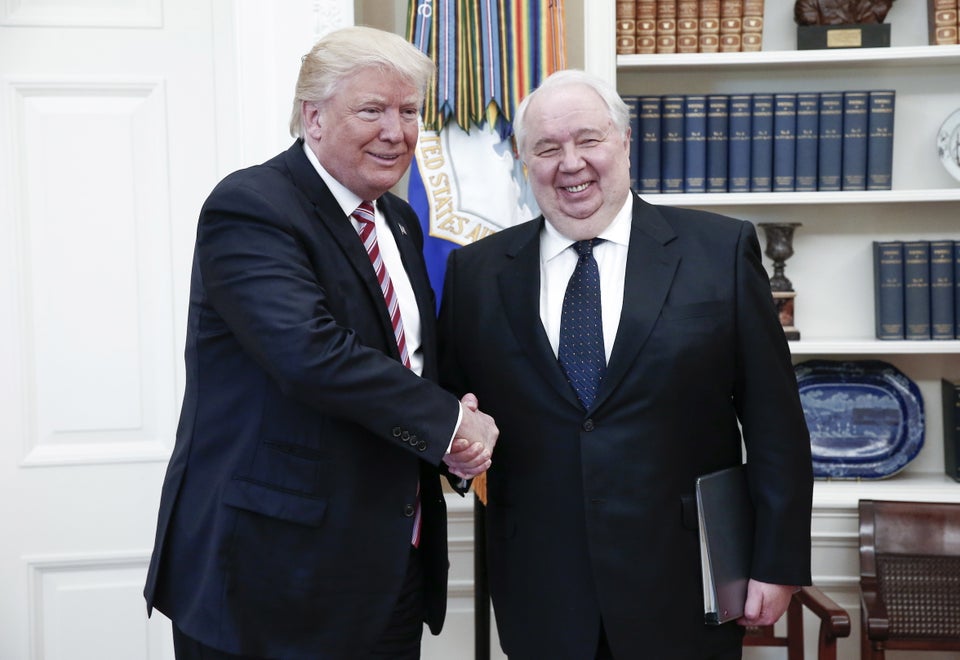 Donald Trump Meets With Russian Officials
Popular in the Community