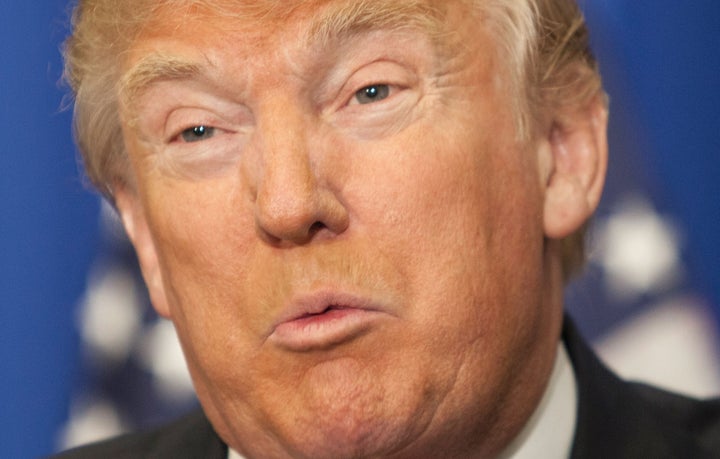 Donald Trump flip-flops even when it comes to his choice of smartphone.
The Republican presidential candidate called for a boycott on Apple products last week when the tech giant refused to unlock an iPhone connected to a terror investigation. He vowed only to use Samsung devices until Apple changes course, and urged his supporters not to give Apple any business. But a glance at his tweets Friday reveals that Trump -- or someone on his campaign -- is still using an Apple iPhone to dole out abuse.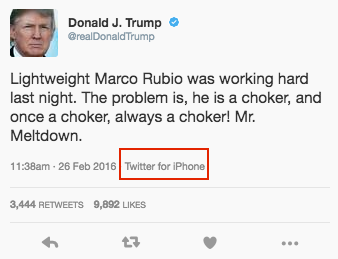 The plot thickens: Trump also appears to be using an Android phone (manufactured by Samsung). Here he is elevating the discourse about rival candidate Ted Cruz: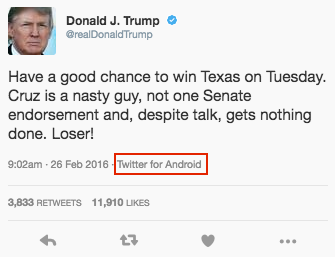 A representative for Trump's campaign did not immediately respond to a request for comment Friday.
Maybe Trump -- whose net worth is reportedly $4.5 billion -- doesn't have enough conviction in his own viewpoints to buy a couple of new smartphones for his communications team. Or maybe he thinks it's more important for everyday voters to boycott Apple than it is for upper-crust types who actually have the resources to switch smartphones -- devices that cost hundreds of dollars -- on a whim.
While Trump flip-flops constantly, this situation actually offered him a chance to be consistent for once. The business mogul has railed against Apple before for failing to build a larger iPhone, because huger is always better:
Popular in the Community