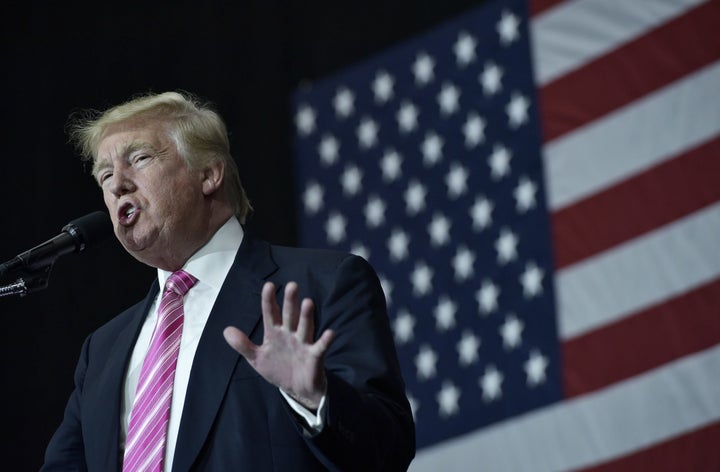 Donald Trump previously rented office space to an Iranian bank that U.S. authorities later accused of funding terrorism and helping to develop Iran's nuclear program, the Center for Public Integrity reported on Monday.
Between 1998 and 2003, the Trump Organization rented more than 8,000 square feet of office space to Bank Melli on the 44th floor of the GM Building in New York, court documents show. During that time, the Iranian bank would have been included under a sweeping U.S. embargo against Iranian businesses. The Treasury Department designated Bank Melli in 1999 as being under the control of the Iranian government.
The Treasury Department sometimes issued special licenses allowing Iranian entities to conduct limited business in the United States. A court filing identified by Tyler Cullis of the National Iranian American Council shows that Bank Melli was granted a license in 1996 to operate in New York. The Treasury Department did not immediately respond to a request on how long that license remained in effect.
The Trump campaign declined to comment to CPI on whether the candidate was aware he had conducted business with an Iranian state-owned bank or on whether the licenses were in place to make such an operation legal. The campaign did not immediately respond to a request for comment from The Huffington Post.
The Treasury Department went on to sanction Bank Melli in 2007, accusing the bank of providing banking service to Iran's Islamic Revolutionary Guard Corps and groups involved in Iran's nuclear and ballistic missile programs. Experts told the Center for Public Integrity that the bank likely supported proliferation activity and Iran's military years before the Treasury Department publicly condemned the bank in 2007.
The revelation that Trump drew profits from an Iranian bank later tied to terrorism is the latest in a stream of episodes that expose contradictions between the Republican presidential nominee's public rhetoric and his private financial dealings.
Since announcing his presidential bid, Trump has repeatedly referred to Iran has the world's greatest state sponsor of terrorism and slammed the 2015 international nuclear accord with Iran as the "worst deal" ever made. He often criticizes his Democratic opponent, former Secretary of State Hillary Clinton, for her support of the nuclear accord and has, at various times, promised he could renegotiate a better deal ― or would simply scrap the agreement altogether.
Trump has also accused Clinton of being ethically compromised because she served as secretary of state while her family's nonprofit organization accepted donors from foreign governments. "She will cut deals with our foreign adversaries as long as they are willing to line her pockets," Trump said after Iran Air struck a deal with Boeing, a company that has donated to the Clinton Foundation.
Complete details about the extent of Trump's financial ties to Iranian companies are limited because he refuses to release his tax returns. If Trump fails to do so before Election Day, he will be the first major party candidate since 1972 to keep this information hidden from voters.
Clinton policy adviser Jake Sullivan pointed to the CPI report as further evidence that voters should see Trump's tax returns.
"He talks a big game but when it comes to making a buck, he'll deal with anyone," Sullivan said in a statement. "The conflicts of interest presented by Trump's business and his own desire to boost his bottom line above all else demonstrate clearly why voters should know more about Trump's business deals and what they mean for how he'll govern."
Read the full Center for Public Integrity story here.
This piece has been updated to include information about Bank Melli's 1996 license and comment from the Clinton campaign.
HUFFPOST READERS: What's happening in your state or district? The Huffington Post wants to know about all the campaign ads, mailers, robocalls, candidate appearances and other interesting campaign news happening by you. Email any tips, videos, audio files or photos to scoops@huffingtonpost.com.
Before You Go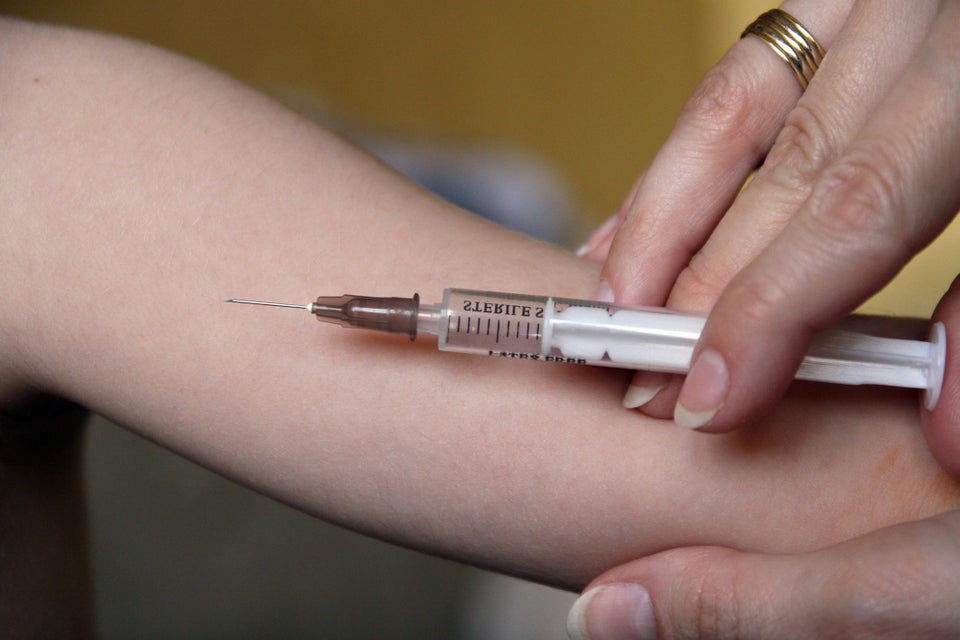 The Many Conspiracies Peddled By Donald Trump
Popular in the Community