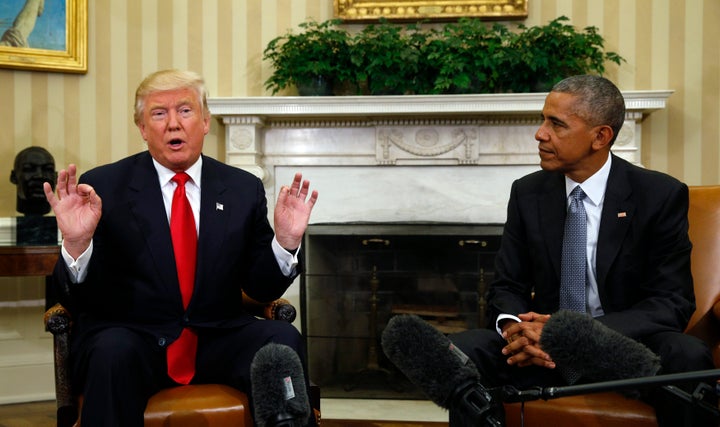 WASHINGTON ― The fate of the Iran nuclear agreement will be in question once President-elect Donald Trump, who has offered contradictory positions on the deal, enters the White House.
It's anyone's guess what Trump will actually do once his term starts, but there's reason to believe he won't immediately sabotage the nuclear accord. During the Republican primary race, most of Trump's opponents said they'd tear up the deal on their first day in office. Trump, at one point, gave a slightly more nuanced approach, acknowledging the limited effect sanctions against Iran would have without buy-in from international partners.
"I know it would be very popular for me to do what a couple of 'em said — 'we're gonna rip it up,'" Trump said in September of last year. "Iran is going to be an absolute terror, and it's horrible that we have to live with it. Nevertheless, we have a contract. We've lost the power of sanctions because all of these other folks, all of these other countries that were with us, are gone now."
Even when Trump takes a more hawkish tone on it, the nuclear deal doesn't appear to be one of his top priorities. He speaks more often, for example, of repairing ties with Russia, one of the seven countries involved in negotiating the landmark agreement. But former State Department officials who worked on the nuclear accord worry that the fragile deal is at risk of collapsing under Trump even if he doesn't actively pull out of it. Keeping it intact, they say, will take proactive effort from the next administration.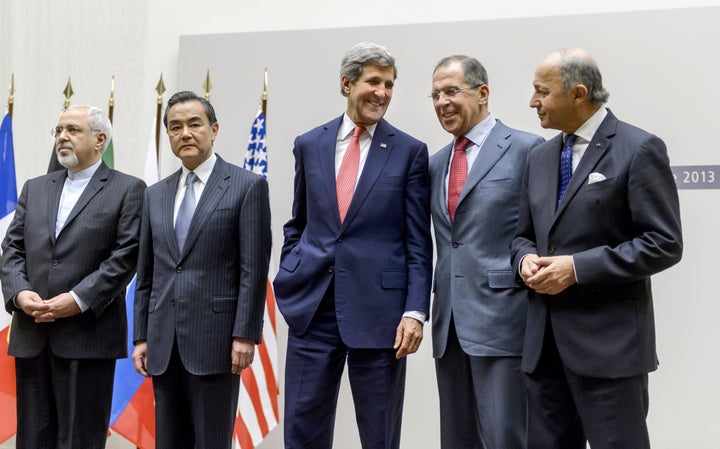 The sanctions relief provided to Iran as part of the deal needs to be renewed every 120 to 180 days, which means Trump will need to actively enforce the agreement within his first few months in office, wrote Richard Nephew in a paper published by the Columbia Center for Global Energy Policy. It's possible, said Nephew, who coordinated Iran sanctions policy when he was at the State Department, that Trump would withhold sanctions relief and use the leverage as part of his push to renegotiate the deal. That could be a nonstarter in Iran, where President Hassan Rouhani is up for re-election next year.
There are other, less tangible, steps that the Obama administration has taken to keep the nuclear agreement alive over the past year and a half. Cognizant of the fact that the deal will only work if Iran feels economic relief, Secretary of State John Kerry has publicly assured European companies that it is safe to do business with Iran even while U.S. sanctions remain in place. Tehran already feels that the U.S. should be doing more to reassure European businesses ― and it's hard to imagine former Speaker of the House Newt Gingrich Newt Gingrich, reportedly a contender to be Trump's secretary of state, taking steps to encourage investment in Iran.
"If it's just left to relatively powerless bureaucrats with no support from the top to make tough decisions on how to encourage trade with Iran and makes sure it gets the economic benefits the U.S. committed to, then over time the deal will die," predicted Ilan Goldenberg, a former Iran adviser at the Pentagon.
A Trump administration is also less likely to block the Republican-controlled Congress from passing legislation that could undermine the nuclear deal and prompt Iran to walk away. Ever since the Republicans failed to kill the agreement last year, lawmakers have been floating additional sanctions against Iran, arguing that the deal gives the U.S. the right to punish Iran for non-nuclear issues.
While the Obama administration has used its executive authority earlier this year to enact new sanctions related to Iran's ballistic missile program, it has also leaned heavily on Congressional Democrats to block sanctions that could be perceived as violating the intent of the nuclear agreement. The combination of a Trump administration and incoming Senate Minority Leader Chuck Schumer (D-N.Y.), who voted against the nuclear accord, means it would be easier for Republicans to weaken or kill the agreement through new legislation. (Since the agreement has gone into effect, Schumer hasn't attempted to undermine it and has no plans to do so, a Senate Democratic aide said.)
The most worrisome scenario, former government officials say, is how Trump would react if he believes Iran violates the deal. "It's a question of what happens next time the Iranians mess around on the margins or do something like inadvertently (or on purpose) have too much [low enriched uranium] in stock," Goldenberg wrote in an email. So far, minor disputes like these have been resolved by an international board established for that purpose, he said. Will a Trump administration continue to do so, he wondered, "or will it quickly escalate to an international crisis?"
This article has been updated to include a Senate aide's comment that Schumer has no plans to undermine the nuclear agreement.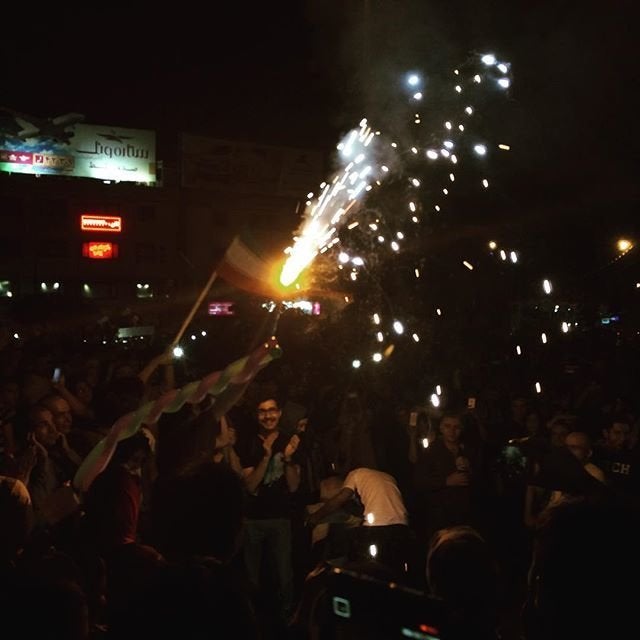 Iran Celebrates Nuclear Deal
Popular in the Community