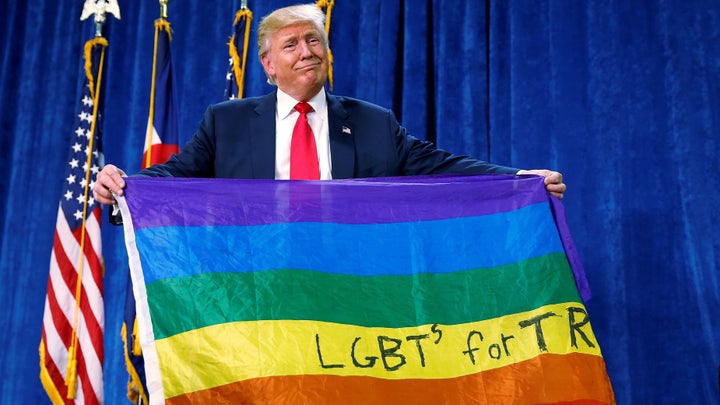 Donald Trump's election marks a new era of conflict for transgender students nationally. This article seeks to provide some commentary on Trump's upcoming effects on transgender students across the country. Among Trump and Pence's campaign's prominent and most concerning promises was the appointment of a conservative Supreme Court justice, who would inevitably roll back protections for trans students. The legal case of Gavin Grimm, a young transgender man denied access to facilities with his own gender, has reached the Supreme Court. In October the conservative justices blocked his access to men's restrooms "as a courtesy" while he waits to for his hearing. His groundbreaking case will be heard sometime next year with a Trump-appointed nominee who will tip the court to the conservatives. In the most likely scenario, this will mandate that states define their own laws on transgender students' access to programs and facilities that match our gender identities as they have been. This works well for more progressive states like California that currently have legislation in place allow trans students access to programs and facilities with our gender. However, the majority of states do not have this legislation, which many were hopeful the supreme court would provide federally. Roughly 20 states have even introduced legislation that would bar transgender people from using facilities and public accommodations that match our genders. The Trump era will be a time of uncertainty for transgender students as we experience elevated violence under the increased national anti-transgender rhetoric.
Nobody knows Trump's exact position on transgender restroom access. Despite Trump previously stating he would allow transgender people access to the correct restroom, Pence is claiming he will resolve the issue with so-called "common sense" restroom laws nationally. These are the same kind of laws that North Carolina passed denying transgender people the ability to use restrooms matching our gender and that Trump criticized just months ago. Trump is also surrounding himself with far-right leaders such as Chris Christie and Ben Carson who have used their platforms to advocate for reactionary bathroom laws on a national level. This is what Trump is at his core: unpredictable and volatile. We can expect this to be the next four years during his presidency.
Pence also promised the removal of Obama's decree that transgender students in K-12 schools should be allowed access to facilities that match their gender identity. This would have devastating consequences for trans students who face the risk of attack, assault, and humiliation when forced into the incorrect restroom (not to mention the many other benefits of a trans-inclusive Title IX including privacy and a right to a harassment-free educational environment). There have already been unconfirmed reports of at least eight transgender youth suicides within just days of the election. Trans Lifeline, the only national crisis hotline for transgender people, received a record number of calls following Trump becoming the president-elect.
It is now more critical than ever that we work on interpersonal, local, regional, and state levels because federal initiatives are unlikely to come to fruition any time soon. As the director of Trans Student Educational Resources, I have worked with thousands of trans students at all levels of education in the difficult task of creating safer schooling environments. Since Trump's election, we have received a flood of concerned emails from students, teachers, and parents alike fearing for the wellbeing of this highly at-risk group.
In light of this, yesterday TSER released a Model Policy on Trans Students for Four-Year Colleges and Universities to reduce further institutional violence against us in higher education. While this policy cannot be the true protection that only systemic and ethical transformation can provide, it will be effective at curbing the exclusion of trans students from programs and facilities that match our gender identities and create meaningful conversation on what a safer institution for educating these students will look like.
As transgender people, students, and supporters of trans justice, we must continue to fight for the trans community beyond what is possible on a national legislative level. Federal policy will never be enough to create a school system free of transphobia. However, through our collective and continuous organizing, we will be able to make sure transgender students are safer from violence than ever before.
REAL LIFE. REAL NEWS. REAL VOICES.
Help us tell more of the stories that matter from voices that too often remain unheard.